Transcribing or 'transcription' is a synonym for 'writing out' or 'typing out' and is a crucial part of qualitative research. During the research, discussions are often held (1-to-1 interviews, group discussions, focus groups, etc.) that have to be analyzed. The conversations must be typed out for the analysis.
If you have never had to deal with transcription, do not underestimate it!
Transcribing is a subject in its own right because there are different forms and guidelines to make the right transcript for the right application and because it is a time-consuming process.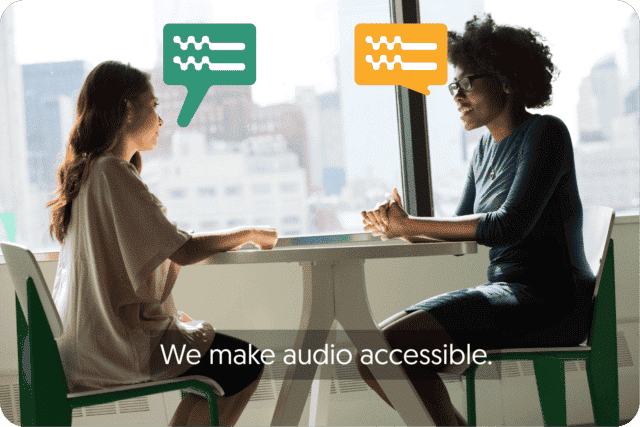 Get a customized offer
Request a quote for your transcription needs
What types of transcription are there?
There are 2 types of transcribing: verbatim and edited. Depending on the purpose of transcribing, one or the other is more suitable.
Literal transcription, also called verbatim, aims to record the way "how something is said". During literal transcribing a letter-by-letter transcript is written out which the speakers follow as accurately and completely as possible.
This also means that interjections, repetitions, stutters, interrupting words, and colloquial language is literally typed out, such as:
Examples of verbatim in a sentence:
Interjections: Euhms and aahs
Repetitions: 'I'm just saying, the region … the Brabant region uh, that uh, that's the focus'
Stutters: "It's mainly about the the the region in Brabant."
Interrupted words: 'We will be back to the municipal meeting next wee-, what is the name? City council meeting together '
Colloquial language:' Here we are all together '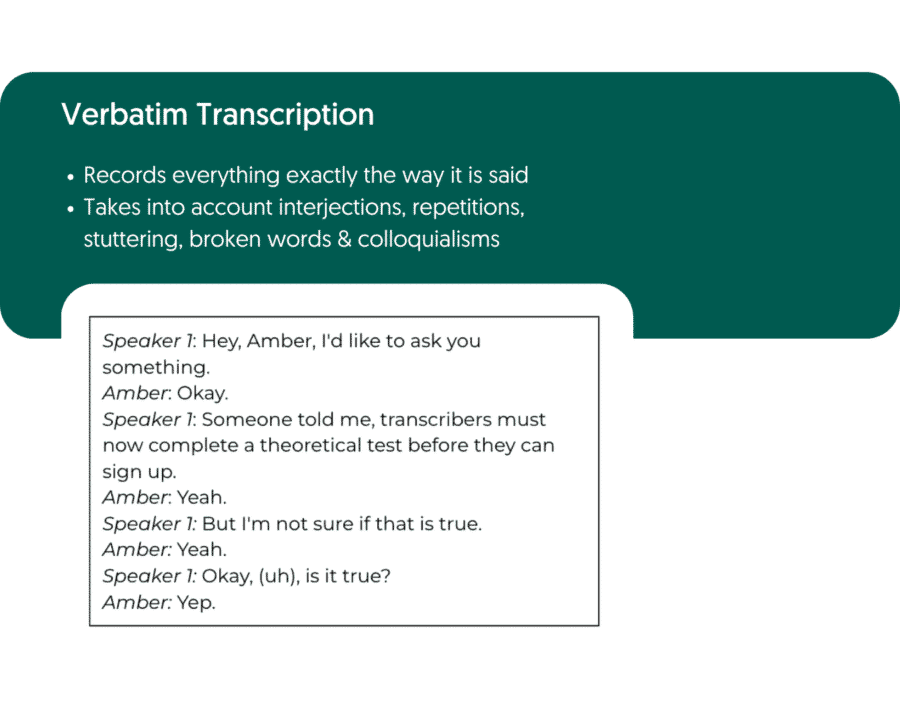 When is it important to transcribe literally?
In qualitative research where the intonation of respondents is important
In research where the way in which something is said is crucial
In psychological research
In transcripts for legal purposes
2. Clean read transcription
Clean read transcription, aims at the content of a conversation in a clearly legible form. Half sentences, aborted words, and interjections are ignored and the transcriptionist writes the conversation grammatically correct (as far as possible).
With an edited transcript, the content of a conversation is perfectly reproduced, while the way in which something is said is less important.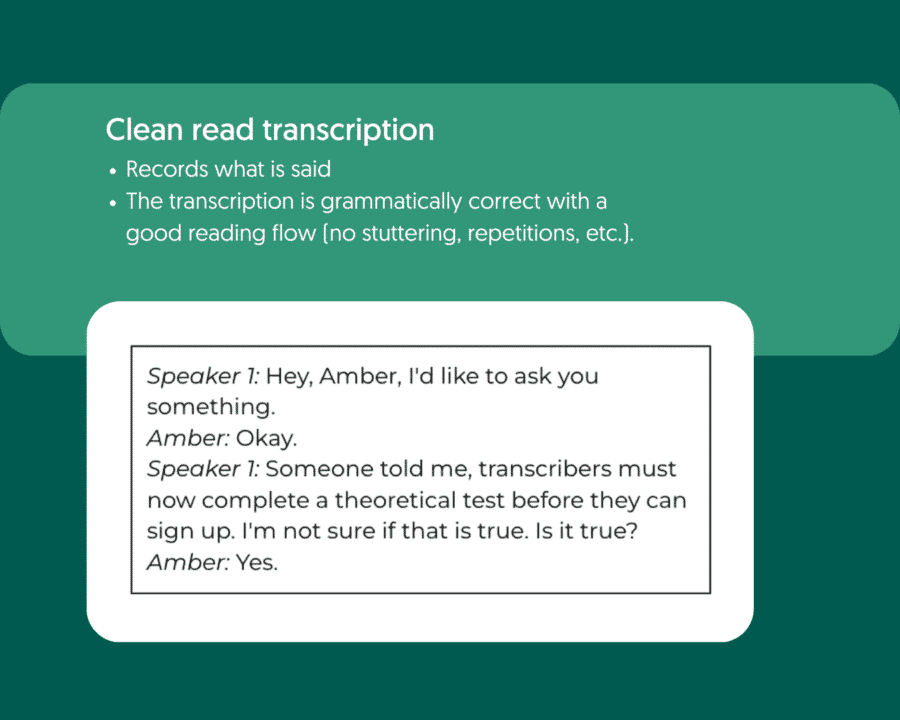 When is the clean read transcription used?
For interviews that serve as a basis for articles or documentaries
For qualitative research where the content of the conversation is in focus
At meetings that have to be published
Notes that you recorded just for yourself
Transcribing yourself or outsourcing?
If you have to make transcripts for an investigation or for another project, you have 2 choices. You either do it yourself (which takes a lot of time) or you outsource it and have it done by a professional agency (which of course costs money).
Outsourcing transcription
Transcription takes a lot of time. Transcribing an interview with a duration of 1 hour or a group conversation normally takes 5 to 6 hours.
For an investigation with 10 hours of interview material, you can easily lose 50-60 working hours.
There are tools such as software and hardware that can help you, but transcription remains a process that you should not underestimate. The question of whether you are going to do it yourself or whether you will outsource it is only a matter of the budget you have at your disposal.
Transcription by an agency
There are agencies on the market that specialize in transcribing interviews and group discussions. The advantage is that you often get the transcripts back quicker than if you hired a freelancer, and that you do not have to spend hours transcribing yourself.
When outsourcing, third parties are often less familiar with your research. It is therefore possible that your technical terms or product names are won't be transcribed correctly. In addition, people who were not present during the conversation sometimes cannot understand words 100% correctly. Even though these are professional agencies, you can not expect the transcript to be 100% correct, but rather that it is 99% correct.
Benefits of using Amberscript
Amberscript's subtitle services are:
Edit your own text within minutes or leave the work to our experienced subtitlers.
Our experienced subtitlers and thorough quality controls ensure 100% accuracy of your transcriptions and subtitles.
Thanks to a variety of integrations and API interfaces, you can fully automate your workflows.
Your data is in safe hands. We are GDPR compliant + ISO27001 & ISO9001 certified.
Edit your own text within minutes or leave the work to our experienced subtitlers.
Our experienced subtitlers and thorough quality controls ensure 100% accuracy of your transcriptions and subtitles.
Thanks to a variety of integrations and API interfaces, you can fully automate your workflows.
Your data is in safe hands. We are GDPR compliant + ISO27001 & ISO9001 certified.
How much do transcription services cost?
The price for a transcript is determined on the basis of the length of the audio file. So you calculate, for example, per audio minute or per hour of audio.
Factors such as 'number of speakers', 'comprehensibility', 'sound quality', 'edited VS verbatim',' with or without timestamps' and 'accents' are reasons for many agencies to increase the price per audio minute.
The difference between the prices of different agencies is quite large. Currently, the market price per transcription minute is between 1.30 € and 5.00 € (including VAT). So transcribing an interview of 60 minutes can cost between 78.00 € and 300.00 €.
At Amberscript, we offer manual transcription services using a network of language experts that review the transcripts done by our AI engines, resulting in high accuracy and fast turnaround. Prices start at $1.20 per minute, depending on the language you are requesting
Transcribing yourself takes a lot of time, but it also has the advantage that you dive into your own research. Every time you listen to the audio recording, you subconsciously already do a large part of your analysis. You understand what speakers mean and how something is said and then save valuable time during the actual analysis.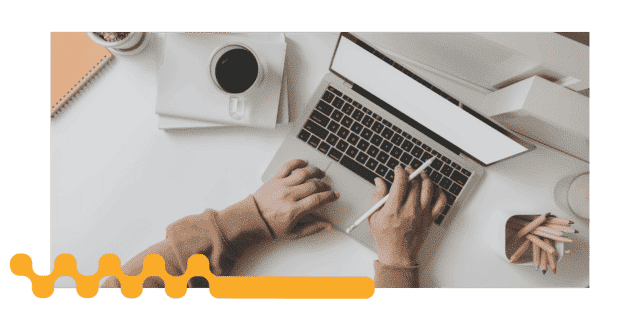 How to transcribe audio? 3 ways to convert speech to text
Whether you're looking to transcribe your long audio files or just to easily transcribe your lecture, the whole process can move faster if you have the right tool on your side! In this article, we discuss how to get a transcript of an audio file and what methods you should use to ensure that you get reliable text.
Learn more
However, you don't want to waste time. There are several tips to transcribe faster using the software, hardware, and a structured process.
Machine-made transcription software
Transcription softwares are programs that make it easier to transcribe by, for example, offering shortcuts that automatically add timestamps or names of the speakers. You can also easily play and pause the audio. The biggest difference is whether you opt for software with or without automatic transcription.
Automatic transcription software such as Amberscript uses artificial intelligence and speech recognition to automatically transcribe interviews. You can upload your audio files and you will receive an automatically generated transcript.
Because the accuracy is rather sensitive to poor audio quality and because the technology is not perfect yet, you have to check and correct the automatic transcript again.
The advantage of automatic transcription is that you only have to correct it instead of having to write the whole text all over again. If your interviews are recorded with good quality, you can save a lot of time and thus transcribe more interviews in less time.
Human-made transcription software
There are a number of software tools that can help you save time during typing. In a handy editor, you can quickly type out the text, play the audio faster or slower, and insert time stamps. Here a short overview of the most common programs:
Professional transcribers work with hardware that can make transcribing easier. This includes 2 things: A good headset (or ears) and a foot pedal.
A foot pedal is used during transcribing to easily play and stop the sound while you are able to continue typing
If you type out an interview of about 1 hour, the final document can often be 20 to 35 DiN A4 pages long. You will start and stop the audio thousands of times. A foot pedal ensures that you get into the workflow more easily and are interrupted less often.
Foot pedals are already available under 100 €. If you have to transcribe regularly, the investment is worth it!
In our experience, this product is the most suitable:
Audio quality is one of the most important factors for transcription. The sound recording must be good enough for people (or a machine) to understand words correctly, but the sound reproduction must also be good enough to understand nuances properly.
We always recommend transcribing with headphones or earphones. With speakers of, for example, a laptop or mobile phone, it is often difficult to understand unclear spoken words.
In addition to headsets or earphones on your mobile phone, over-ear headphones with noise-cancellation can be pleasant to shut yourself completely off from the outside world.
The Audio-Technica ATH-M20x Closed-back Monitoring Headphones is a good and affordable option, but any high-quality noise-canceling headphones would make a world of difference in helping you to distinguish the words in the audio.
An efficient process for transcribing
It is extremely easy to waste hours of time while transcribing. To avoid this, here are a few tips that make transcribing easier:
1. Schedule time for transcribing as soon after the interview as possible
This way the conversation is still fresh in your memory and you will find that the words are easier to understand.
2. Avoid talking and interrupting each other during the interview
It is incredibly difficult and time-consuming to transcribe if several people speak at once. Fortunately, you as the interviewer are in the lead and you can influence who is speaking when. Be aware of this and ensure that your interview partners do not talk to each other.
3. Ensure good sound quality
The setting of a conversation and the recording equipment has a major impact on sound quality. Quiet spaces (such as meeting rooms) are ideal for recording interviews and group discussions. Avoid crowded places such as cafes or bars if possible. We also recommend using a good microphone to avoid disturbing noises and to keep the audio quality as high as possible
4. Give the files clear names
Many applications that record audio gives the files' names like 'sound recording 1'. This way you quickly lose the overview. Names like 'Conversation with Ann, 8. January is much easier to find.
5. Start transcribing well ahead of the deadline
As mentioned before, transcribing takes a lot of time. The last thing you want is that you realize a few days before your deadline that you still have to transcribe
6. Plan your breaks and try not to transcribe too long at once
After 2-3 hours, many people start making mistakes. This is because you are no longer concentrated the work can become monotone. Take a break or continue transcribing the next day because transcribing requires optimal focus.
Frequently asked questions