Captioning and closed captioning are gaining ground in a world that has moved towards inclusion and globalization. Everyone needs to have access to resources and audiences are increasingly diverse thanks to the internet. For some companies, it's even a matter of regulatory compliance, and rightly so.
What are Closed Captions and Subtitles?
Closed captions and subtitles are not the same things. Although they are often used interchangeably, closed captions and subtitles were both created for different reasons.
Closed captions are lines of text that are placed at the bottom or top of the screen to help audiences who cannot hear the audio experience the video in the same way that people who can hear the video experience it. They were created for deaf and hard-of-hearing people.
With captions, you will see audio content that is not necessarily related to the speakers' words. For example, if someone bangs a door in the background, it will be indicated. If there is background music, it will be shown as well.
Captions also give tone markers and other non-verbal communication. If a speaker is talking excitedly about something, then there will be a tone marker showing excitement. If a person is gesturing wildly, crying silently, or eating on the screen, it will be included in the captions.
Subtitles on the other hand were made for people who do not understand the language being spoken in the video. They provide translations for the viewers in a language that they understand.
Therefore, if you cannot simply hear the audio because of noise and just want to know what is being said, you can use subtitles, even if the audio is originally in a language you understand. You can also use captions as a hearing person to boost concentration, or if you do not understand the culture of the people speaking and need tone markers to get the full context.
In short, subtitles focus on language while captions focus on recreating the auditory experience.
What are Captioning and Subtitling Services?
Captioning and subtitling services are platforms that provide captioning and subtitling. They are fast, accurate, and efficient. Often, they also provide transcription and live translation services, since these are often involved in the captioning and subtitling process.
Why Use a Subtitling Service?
After fully understanding what subtitling is, you must be wondering why you wouldn't be able to learn how to do it on your own. At first glance, subtitling seems like nothing more than converting audio to text, translating it, and displaying it on the screen. But it is not as simple as it sounds. Here's why you should use professional subtitling services:
It's More Accurate Than Doing It Yourself
Naturally, human beings speak with a lot of imperfections. They may mumble, rash their words, mispronounce two similar sounding words, or even spontaneously code-switch. Although all these are perfectly normal, they make transcribing and translating what a person is saying difficult.
You may find yourself struggling to hear what was said and even not understanding the content. These issues will increase the likelihood of errors. Professional subtitlers, on the other hand, have been trained to decipher these quirks in speech and will make significantly fewer errors.
Time is money; the more money you can make in a specific timeframe, the better. A task that has a low return but takes up a large chunk of your day is hurting your profits, and the ramifications will reach far into the future.
Subtitling videos on your own will cause delays and then take up most of your day. This reduces your income. But getting a professional subtitler will not only help you earn more per hour but increase your ROI.
Subtitling may sound simple, but when you get down to it, it is an entirely different story. Before you start subtitling, you need to transcribe the work. Transcription is a labor-intensive task where you should expect to spend three times as much time as the duration of an audio or video. Keep in mind that this speed is what is expected from mid-level professional transcribers.
After transcribing, you will then need to translate the script. This part will only be as good as your translation skills are. Even if you use a translation service, you will need to edit it to make sure the translations are contextually and grammatically correct.
Using a subtitling service will save you all this manual labor and give you back time to focus on your company.
Finally, subtitling and captioning services are simply faster.
As we have discussed, for any non-professional, expect to spend more than three times the length of a video to subtitle and caption on your own. Your videos will take too long to get the subtitles and this may even bring issues with compliance regulations.
Every task in your service must be performed proficiently. Slow subtitling hinders that process. But hiring a subtitling service allows you to comply with standards.
Top 10 Closed Captioning and Subtitling Services 2023
Now that we've covered what subtitling and captioning are and why you should use a professional subtitling service in 2023, let's look at some of the best professional subtitling services online and see what makes them so good. We'll compare their features and benefits so you can pick the best one for you, your needs, and your budget.
Since we discovered Amberscript to be the best overall service in many different categories, including best overall accuracy and best value for money, they have to be the first subtitling provider on this list.
After reviewing the service, it comes as no surprise that many of the biggest corporations in the world, such as Amazon, Disney+, Microsoft, Netflix, and Warner Bros., use Amberscript for their subtitling services.
Depending on your particular needs, Amberscript provides a few different solutions. Amberscript offers an automated transcription service with one of the quickest turnaround times online for those who need excellent but not pixel-perfect subtitling, want to save some money, and don't mind perfecting the script themselves. The cost is incredibly low considering the quality of the subtitles.
But automated subtitles will have their fair share of inaccuracies, which you will have to edit just to be sure. If you want your subtitles perfect as soon as they are ready, try Amberscript's professional manual subtitling service. After several reviews and extensive research, Amberscript's manual subtitling service came out on top because of its outstanding quality and competitive pricing.
Otter.ai is a platform that mostly offers automated captioning and subtitling services. They use machine learning and other AI technology to generate accurate captions and subtitles. To ensure quality, you can still edit the final transcripts but it will be much less labor than doing everything from scratch.
It is worth mentioning that Otter.ai has some of the best live captioning services available in the market today. You can use the live captioning service for Zoom and other video conferencing platforms. However, this becomes one of its biggest disadvantages. Otter.ai is not ideal for individuals. Also, one of its strongest points is its in-built ability to record, which is not much considering that you can use any device to record.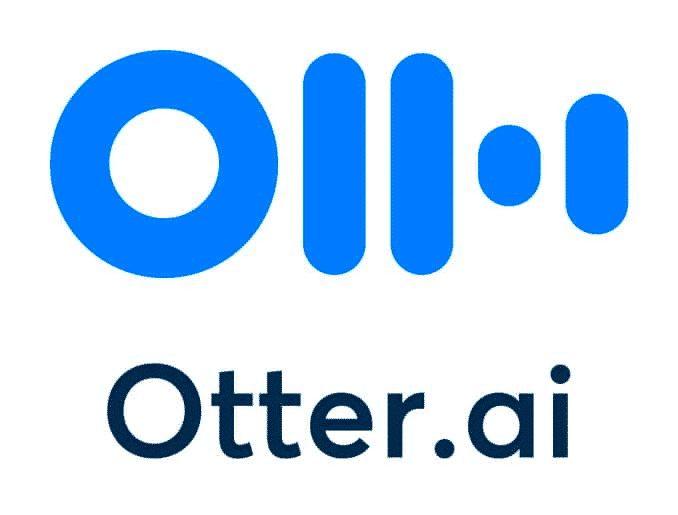 With veed.io, you can quickly and automatically create closed captions for your videos. No extended waiting periods. Their speech-recognition software is so advanced that it can recognize more than 100 languages and accents and create accurate captions automatically.
But Veed.io is web-based and does not take any extra steps to protect data. This fact may not sit well with companies that deal with sensitive data. It is also relatively expensive, even out-pricing Adobe.
Sonix.ai is gradually becoming one of the most trusted internet sources for dependable, professional subtitling services in 2022. Sonix.ai distinguishes itself from the competition by supporting 35+ languages.
The service is completely automated, which means they provide AI-based transcription, translation, and subtitling. However, this means that sometimes the final captions are filled with errors. It would be better with a combination of manual captioning and subtitling for easier editing.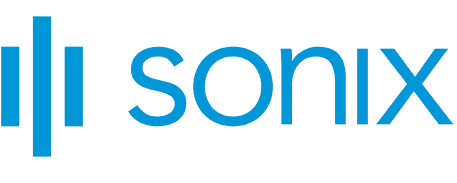 Scribie offers both automated and manual subtitling services, just like the other companies on this list. Similar to the others, Scribie's manual transcription is more accurate than the automated one, where they deliver impressive 99% accuracy for all their manual transcription and subsequent translation services.
You'll get a quick first draft of your recording with automated subtitles at a lower fee of $0.10/min. The free transcription editor on Scribie will then allow you to easily alter your subtitle transcripts online. For error-free subtitling, however, you can get the manual subtitling package for $0.80/min.
This pricing is not convenient. It's a massive leap from $0.10/min to $0.80/min for accurate captions.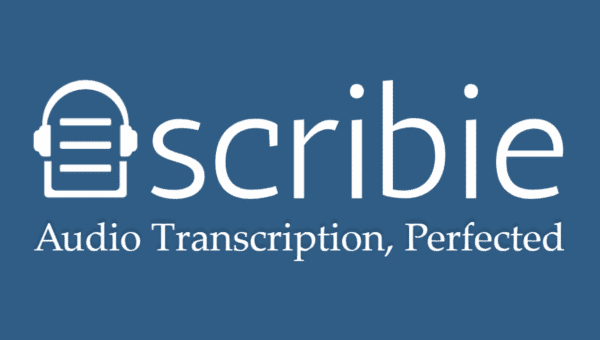 Rev is another solid option for quality live captions and accurate subtitles. They provide both automatic and manual subtitling services. Rev supports reliable foreign language subtitles which is a feature that is great for when your video has multiple speakers who are speaking in different languages throughout the recording.
The accuracy of these translations is often called into question for missing context and other subtleties. If this is an issue you can easily fix it because you have a multilingual person to confirm the translations, then Rev is a great option.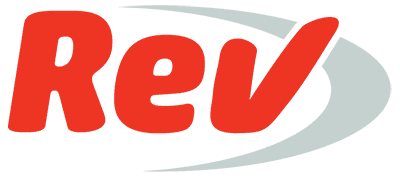 Another great option for your subtitling needs is GoTranscript. Their average turnaround time is under 6 hours, and they guarantee 99% accuracy.
GoTranscript has an efficient automated system that is so good that you can order their subtitling services online, upload your audio, and get your final document without speaking to anyone or needing any help. It is also the most accurate automated system in the market.
But no machine is ever perfect and they have had a fair share of mishaps because of the full automation. If there is some kind of glitch in the system, it won't be easy to find help. You may not necessarily prefer this model if you like having the assurance of assistance.
Closed captioning, live captioning, audio description, and translation are just a few of the services offered by 3Play Media, which enables users to produce compliant, usable, and engaging videos that are accessible to all.
Each month, 3Play Media processes more than 7,000 hours of video for its more than 10,000 clients. But this means that there will always be a long line and captioning may not be as fast.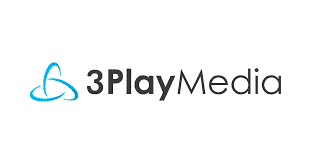 Verbit provides all the services we have talked about: automated and manual subtitling, closed captioning, live closed captioning, and the ability to edit transcripts before converting them to SRT files. The only difference is that Verbit is almost half the price of most options available here.
The fair pricing means that Verbit attracts numerous customers, meaning they too will be quite busy. They also do not have a large portfolio of esteemed companies that they have worked for yet. Although there is nothing wrong with that, some companies may prefer tried and tested contractors.
Last but not least, we have Scriptix. This platform's greatest charm is the inclusive range of languages they provide subtitles for. You can get your subtitles in any of the 13 languages. If the language you want is not on the list, you can get a translator specially sourced!
Scriptix is the best solution for companies that have extremely diverse audiences and worry that the languages they want are unavailable. However, getting these unique translators may take a long time. Also, you will rarely need a translator for a rare language. So, you should probably consider whether other factors suit you before choosing it for all your captioning needs.

Every company that produces video content should seriously consider captioning and subtitling services, even if it isn't a compliance requirement. Subtitles give you access to worldwide audiences, while captions make your videos accessible to people with hearing issues.
Finally, remember you deserve the best pricing, highest accuracy, reliability, and personalization available in the market. Do not hesitate to contact Amberscript, where we provide the best of these services.