For years the only way to get a written record of what was said in an audio or video recording was to type it all out yourself, that is, until transcription services were popularized. Nowadays, with the internet, transcription services have become much more widely available and even more reliable than in days gone by. But what are the best transcription services on the market?
Foot pedals, text-to-speech software, and artificial intelligence have all helped to make transcription services faster, less error-prone, and more affordable, but with so many excellent companies offering transcription services online, how do you choose the best one for your needs?
In this article, we will explain what transcription is, the benefits of using a professional transcription service, and we'll look at and compare ten of the very best transcription services in 2022.
Transcription is the process of typing out the audio heard on a voice or video recording so that you have a written record of what was said and who said it. Many of the best transcription services also feature timestamps so that you know when something was said in the recording, which makes it easier to find and refer back to later on when you need to.
Why use a transcription service?
There are a number of excellent reasons to use a professional transcription service versus trying to transcribe the audio yourself. Let's go over a few of the main reasons for why so many companies rely on transcription services as an integral part of their business.
Transcription is hard work, and it's a lot trickier than you might think at first glance. It can be hard to make out what was said, who said it, and when they said it, but even if you have a crisp, clean audio recording, you still need to actually listen to it all and type it out, which requires a ton of time and manual work on your part.
Professional transcriptionists are able to transcribe one audio hour in as little as two to three hours, but for the average person, with no experience transcribing audio, this can take up to eight hours or longer. So, if you want to free up your time or allow your employees to work on other, more important tasks, then hiring a professional transcriptionist might be the best solution for you.
Oftentimes, the audio you want to transcribe wasn't recorded with the best possible quality, and as such, it can be hard to make out exactly what was said. Things get even more complicated when there are multiple people speaking on the recording, especially if it's an audio-only recording. Then, there's the fact that people often speak with accents or mumble, which makes transcribing accurately incredibly difficult.
Professional transcriptionists are trained and experienced at transcribing less-than-perfect audio accurately. By using a professional transcription service, you can reduce the number of errors in your transcribed document, which will allow you to maintain an accurate record of exactly what was said on the recording, and by whom.
When you consider the amount of time it takes an average person to transcribe audio and video, caption videos, and translate foreign languages, the value that you can receive when using a professional transcription service becomes apparent. If you were to do all of these tasks yourself, you could easily spend an entire day transcribing only a single audio hour.
Passing the task off to one of your employees is also time-consuming and costly, not to mention the fact that it takes them away from their other duties. Therefore, using a transcription service is, in most cases, a cost-effective solution that allows you to get the accurate transcription you need without having to spend all day or possibly even several days on the task.
In many instances, it's helpful to have a timestamp in your document so that you can refer back to a certain time in the audio to reference what was said. This is especially helpful in medical, legal, and other technical recordings, which can be long, monotonous, and confusing.
Trying to timestamp things yourself is a huge challenge in and of itself, but when you use a professional transcription service, you'll get an accurate document that shows not only what was said but who said it and exactly when it was said in the recording, which makes referring back to certain statements a breeze when it would otherwise be a tedious, tiresome task.
The Top Ten Best Transcription Services in 2022
Now that we've gone over what transcription is and looked at some of the very best reasons to use a professional transcription service in 2022, let's turn our attention to some of the best professional transcription services online and see what makes them so good. We will compare their features and benefits so that you can choose the one that will work best for you, your needs, and your budget.
Amberscript has to be the first transcription service on this list, as we found them to be the best overall transcription service in numerous different categories, including best overall accuracy and best value for money.
After reviewing the service, it's no surprise that many of the world's biggest companies use Amberscript for their transcription services, including Amazon, Microsoft, Disney+, Netflix, and Warner Bros.
Amberscript offers a couple of different solutions based on your individual needs. For those who need a great but not pixel-perfect transcription, who want to save some money and don't mind perfecting the script themselves, Amberscript offers an automated transcription service that has one of the fastest turnaround times online, for an incredibly low price given the quality of the transcription.
Alternatively, if you want a perfect, or as near to perfect as you can get, transcription, then Amberscript's professional all-inclusive manual transcription service is probably the best you can find anywhere; it was certainly the best we found after reviewing dozens of transcription services online.
Features & Benefits of Amberscript
Some of the best features of Amberscript include automatic transcription, automatic subtitles, data annotation, manual transcription, manual subtitles, as well as API and custom models. Plus, Amberscript features an excellent online tool that makes uploading, editing, and exporting your audio and completed transcription as easy as can be.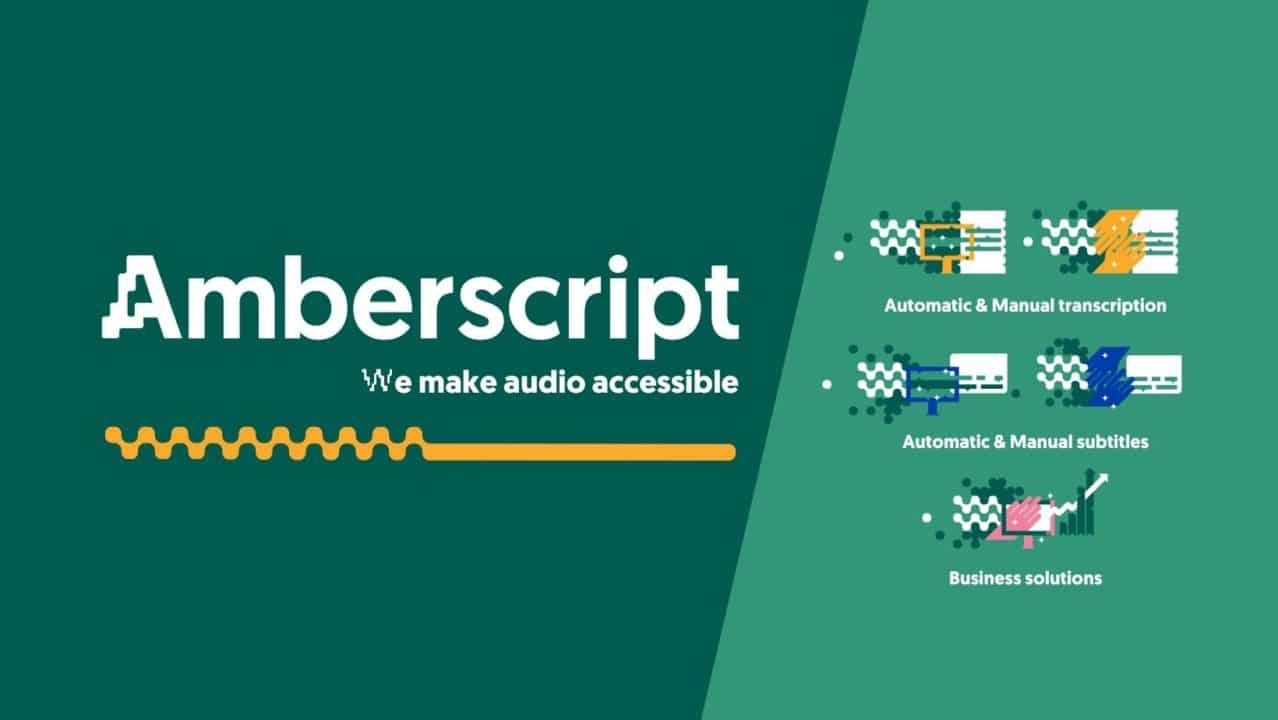 Rev is a very close second, as they offer many of the same excellent features as Amberscript, including per minute transcription and captioning. Rev also supports foreign language subtitles which is a feature that's particularly helpful when your audio recording has multiple speakers who are speaking in different languages throughout the recording.
Rev is also trusted by a number of the world's foremost companies, including CBS, Visa, Marriot, and many highly esteemed academic institutions such as Duke University, UCLA, The University of Michigan, and the University of Texas at Austin.
Features & Benefits of Rev
Some of the best features of choosing to hire Rev for your transcription services include the following: simple, upfront pricing, speedy delivery, secure online ordering, a top-quality guarantee, and excellent world-class support and customer service. Another standout feature of Rev is that they offer live captioning for Zoom meetings and video conferences.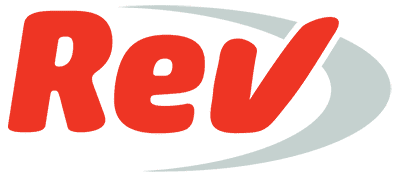 GoTranscript is another excellent choice for your transcription needs. They guarantee 99% accuracy and have incredibly quick turnaround times, averaging about 6 hours.
You can order your transcription service online, upload your audio, and receive your finished document without ever having to speak with anyone in person, making GoTranscript one of the best choices if you want to have the job done quickly and don't want to spend time on a long phone call with someone trying to upsell you on premium services that you neither need nor want.
Some companies that use GoTranscript for their professional transcription needs include Forbes, The Huffington Post, TechCo, and Entrepreneur.
Features & Benefits of GoTranscript
Some of the best features you can expect to receive when working with GoTranscript include verbatim results with legal-level quality, rush ordering, a 100% satisfaction guarantee, custom orders, and the ability to order your transcription instantly without ever having to speak to anyone.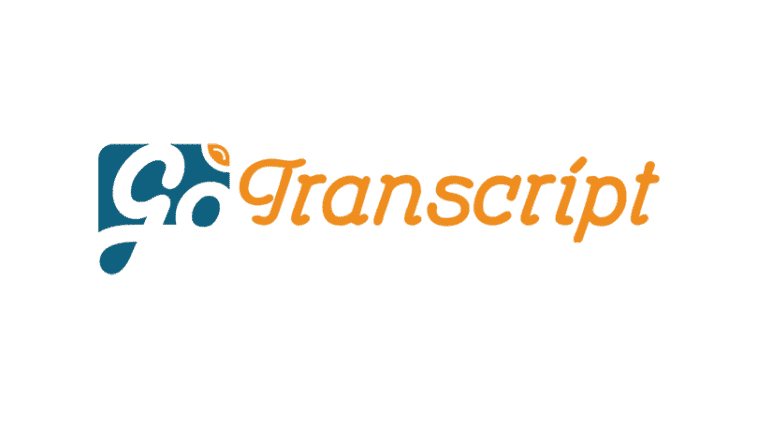 Temi offers one of the fastest turnaround times available anywhere with a speech-to-text service that can be ready in as little as five minutes, not a typo. They also feature some of the very best prices you can find online with a 90=95% accuracy guarantee.
Temi doesn't feature manual transcription services, so this is entirely an AI service, but the results for the price are truly hard to beat.
The trick to using automated AI-type transcription services such as Temi is to ensure that the original audio quality of the recording you're uploading is crisp and clear so that the software can work its magic.
If your audio file is distorted, distressed, or is otherwise of a lower quality, then you'll definitely want to use a professional manual transcription service from one of the bigger professional brands such as Amberscript or Rev.
But, if your audio recording is of a high-quality, and you don't mind tweaking and fine-tuning the transcription, then it's really hard to beat Temi in terms of price and turnaround time.
Some companies that use Temi include broadcasting mainstay PBS and sports giant ESPN.
Features & Benefits of Temi
The main features of Temi are the incredibly quick turnaround time and super cost-effective price point. Temi also features a free transcription editor so that you can fine-tune your finished document right there from within the site's dashboard.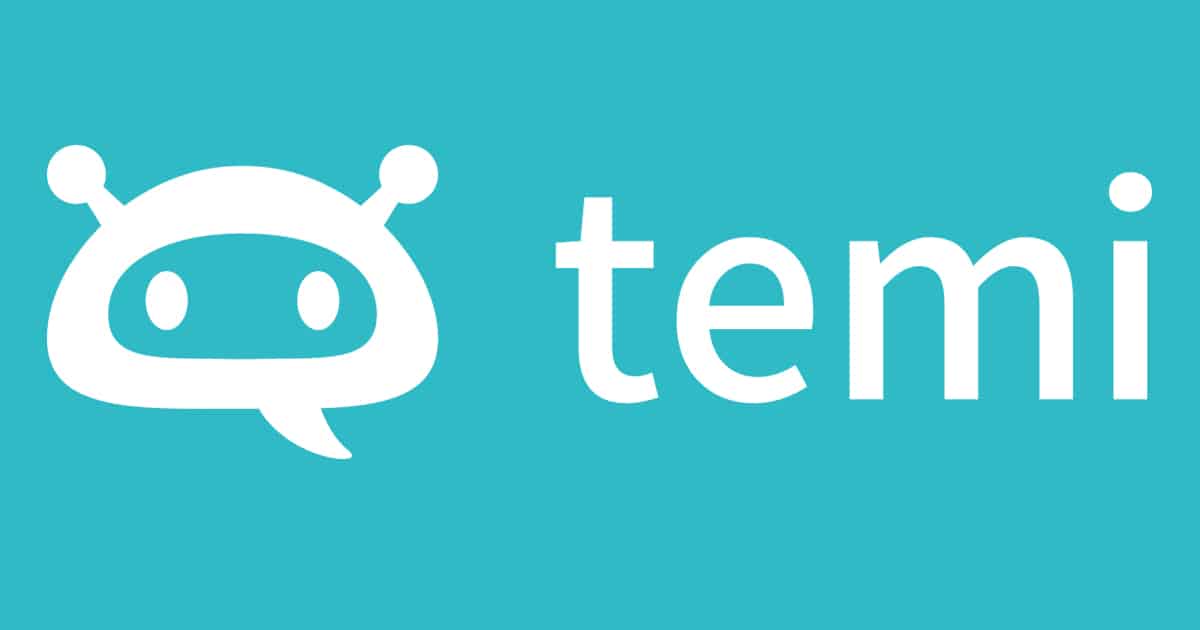 Like some of the other big names in online transcription, Scribie features both automated but imperfect and human-based, much more accurate transcriptions. Scribie guarantees 99% accuracy for manual human-based transcriptions, making them a reliable choice for any business that needs to ensure accuracy.
The average turnaround time for receiving your finished document is around 36 hours which is not exactly the best, but at $0.80 per audio minute, their rates are certainly competitive, compared with some of the other professional transcription services offering manual transcription.
Features & Benefits of Scribie
Scribie features a good overall level of accuracy, reasonable prices, and an excellent online transcription editor that can be used from within the user interface. For these reasons, it's a reliable transcription service that's well worth considering, especially if you don't need your document to be completed in a hurry.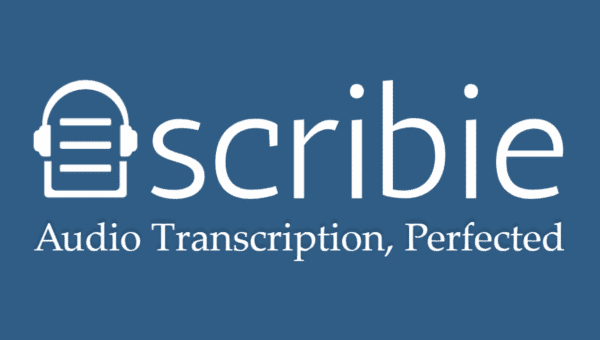 Sonix is quickly becoming one of the trusted sources for reliable, professional transcription services online in 2022. What makes Sonix stand out from the crowd is the fact that they support 35+ languages. Sonix is entirely automated, meaning that they offer AI-based transcription, translation, and subtitling.
There are also a number of unique features offered by Sonix that would cost you a ton of additional money if you used another service, including automated file sharing, publishing, and team collaboration tools.
For these reasons, Sonix is now trusted as the go-to professional transcription service for many ivy-league universities such as Stanford and Yale and major companies like ScotiaBank, Vice, The Gap, Sephora, and a little company called Google.
Features & Benefits of Sonix
Some of the best features and benefits of Sonix include language support for 35+ different languages, rapid turnaround times, translation services, file sharing, file publishing, and a number of different team collaboration tools that enable teams to view, edit, and share the finished document amongst each other.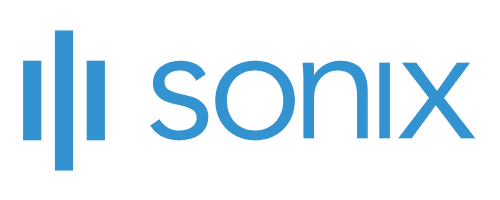 GMR Transcription is entirely human-based, meaning that the site entrusts all of its transcriptions to professional freelancers who have been vetted for their abilities and accuracy. Automated transcription services are popular these days, in part because of the value that they offer for the money, but automated transcriptions are never perfect, and when you want something done right, there's no substitute for a real human.
GMR employs all of their transcriptionists in the U.S., ensuring that the person transcribing your audio will have a native level of English comprehension. They also offer a 99% accuracy guarantee. GMR also has excellent customer service and support, so if you have any issues, you'll be able to get them addressed and resolved quickly by a human rather than by an AI chatbot, which is actually a significant and underrated benefit.
GMR is used by a ton of world-class companies, including McDonald's, ADP, Amazon, Chevron, Dell, and the best university in the world: Oxford.
Features & Benefits of GMR Transcription
The main reason to use GMR Transcription is because they guarantee that your audio or video file will be transcribed by a professional transcriptionist rather than by an automated AI software. GMR features relatively quick turnaround times, a free trial service, and excellent customer support.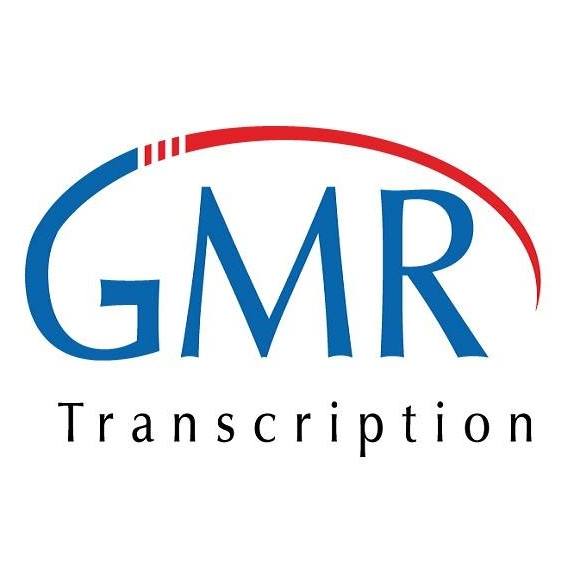 Otter.AI is a bit different from the other professional transcription services we've looked at so far in that they are primarily focused on generating smart notes. Otter allows teams to work together by sharing documents, files, folders, and notes together online from within the dashboard.
However, although Otter offers all of these advanced capabilities, they are still one of the best transcription services online in 2022, and a membership with Otter includes 600 minutes, or ten hours, of free transcriptions each month, making them one of the best value transcription services online in 2022.
On top of all that, Otter also offers live captioning for Zoom calls and other videoconferences, which is quickly becoming one of the most sought-after transcription services online.
Some household names that trust Otter.Ai with their transcription needs include IBM, Verizon, DropBox, and Zoom, along with educational institutions like Columbia University and Tulane University.
Features & Benefits of Otter.AI
Powerful AI-generated noted taking, live captioning on Zoom and videoconferencing sites, as well as a tremendous number of free transcriptions each month.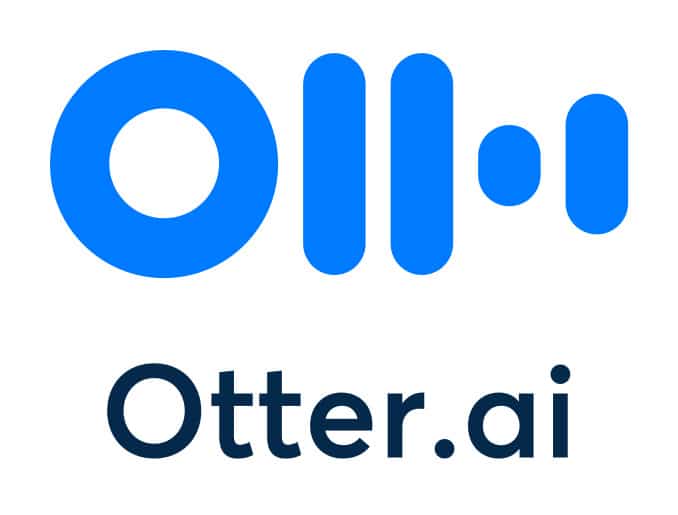 TranscribeMe is another AI-based transcription service, but it is without a doubt one of the very best ones available online in 2022. The site is powered by Ai datasets, which are constantly being improved upon to ensure the highest level of accuracy from a non-human-based transcription software.
Because of the accuracy of the transcriptions, rapid turnaround times, and excellent rates offered by TranscribeMe, the site is one of the only AI-based transcription services trusted in technical sectors such as the medical and legal sectors, where accuracy is of the utmost importance.
Some of the big names using TranscribeMe include Ipsos, Oracle, Meta (formerly Facebook,) and the best university in America: Harvard.
Features & Benefits of TranscribeMe
There are a ton of excellent features and benefits that come along with using TranscribeMe for your professional online transcription needs in 2022, including a security guarantee that's second to none, data annotation, custom AI datasets, and automated translation services.

Last but not least, SpeechPad, is one of the oldest transcription services online and has thousands of happy customers who rely on them exclusively. Like many of the other online transcription services we've looked at, SpeechPad offers a 99% accuracy guarantee so that you can rest assured that your audio or video recording will be transcribed accurately.
SpeechPad offers very quick turnaround times, captioning services, foreign language support, and competitive prices, making them a reliable choice for those looking to have professional transcriptions and translations completed online.
Some of the companies that regularly use SpeechPad include Yahoo, LinkedIn, L'oreal, and NYU University.
Features & Benefits of SpeechPad
The main features of SpeechPad are the rapid turnaround times, the 99% accuracy guarantee, an excellent captioning service, and the fact that the site supports a number of different foreign languages. The site is also fairly reasonably priced, especially for foreign language transcription and translation, with services starting at $3.00 per audio minute for foreign languages.

After looking at dozens of professional transcription services, we were able to narrow the list down to the ten companies listed in this article. Each of the transcription services listed above can save you time, money, and a ton of effort. Plus, they all offer accurate transcriptions and quick turnaround times.
That said, if we could only recommend one transcription service in 2022, it would have to be Amberscript, as we found that they provided the best quality, the highest degree of accuracy, the quickest average turnaround times for manual transcriptions, and the best overall value for money with all factors taken into consideration.