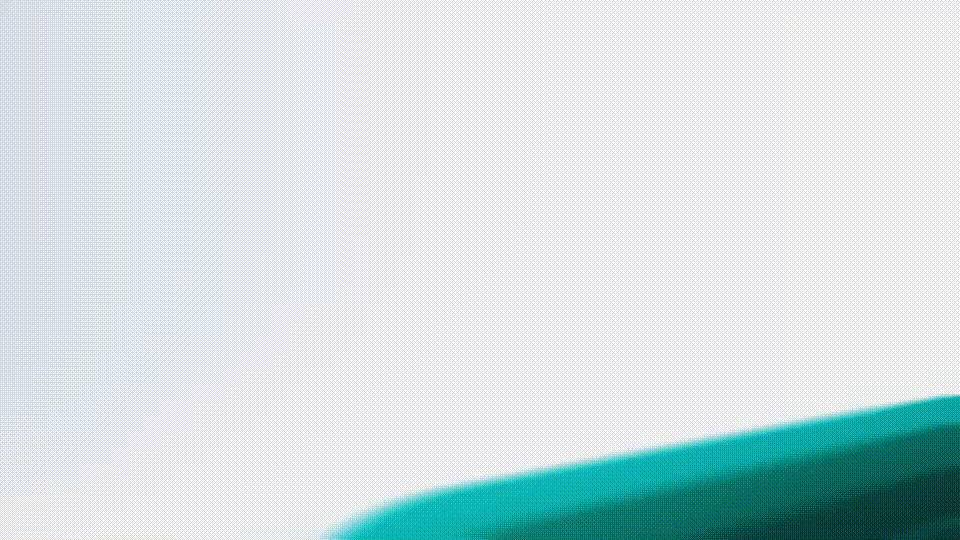 Transcription and Subtitling features that'll make you smile
Advanced dashboard
Manage all your files in one dashboard. Directly order automatic translations, work with custom dictionaries, see extended information about your files, and access to all profile settings.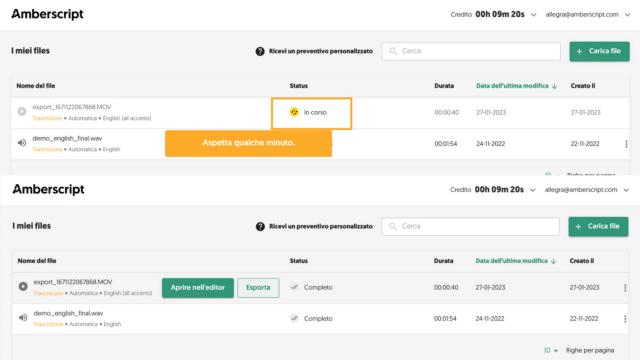 In-browser transcript editor
Use our in-browser word processor to polish a transcript that's synchronized to your uploaded media file.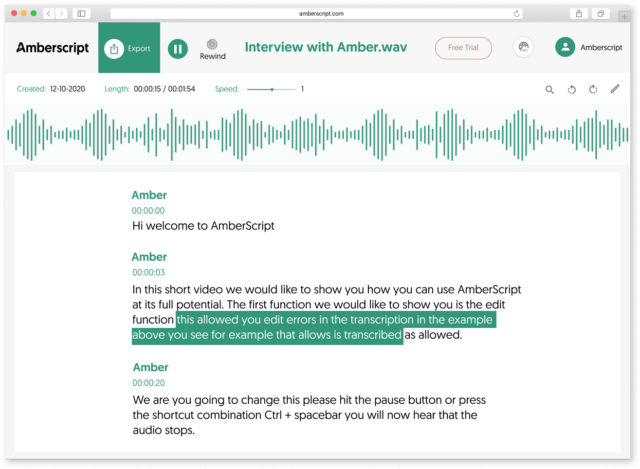 Multiple speakers distinction
Our AI identifies the number of speakers and labels them for each paragraph. You can also easily label who said what with our speaker dropdown.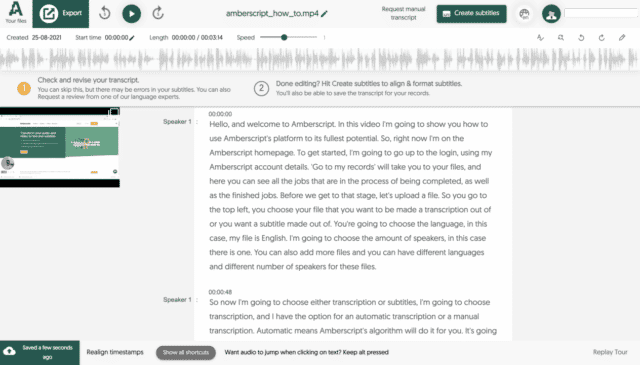 Speaker Diarization
Amberscript will automatically identify speakers and separate exchanges into different paragraphs.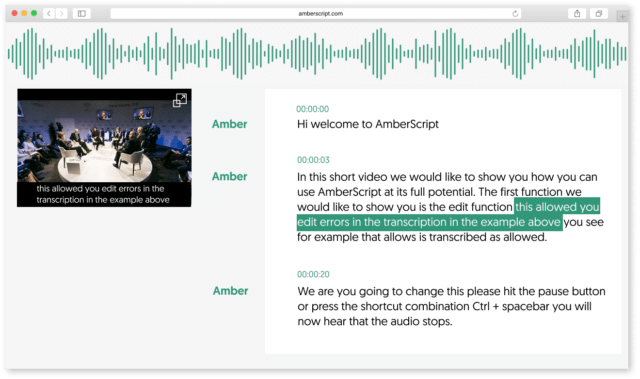 Highlighting
Easily highlight text directly in your transcript.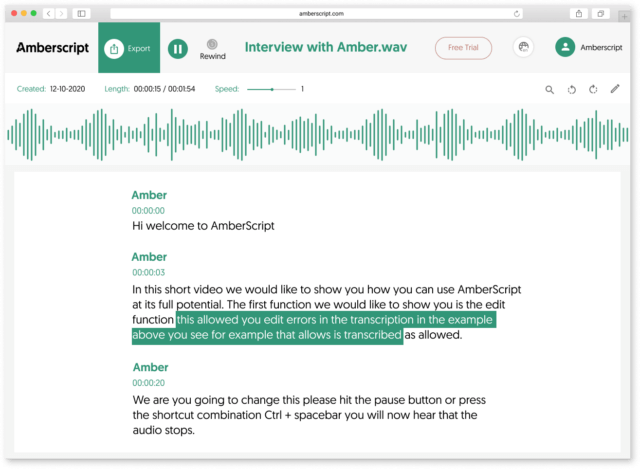 Custom Dictionaries
Give our AI tool or team of professional transcribers and captioners a list of your internal naming conventions and terms for even more accurate speech-to-text.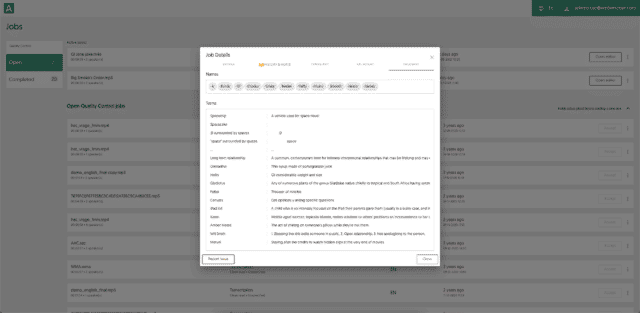 Automated Subtitle Formatting
After you are done checking your file, Amberscript automatically transforms the text into the correct subtitle format for you.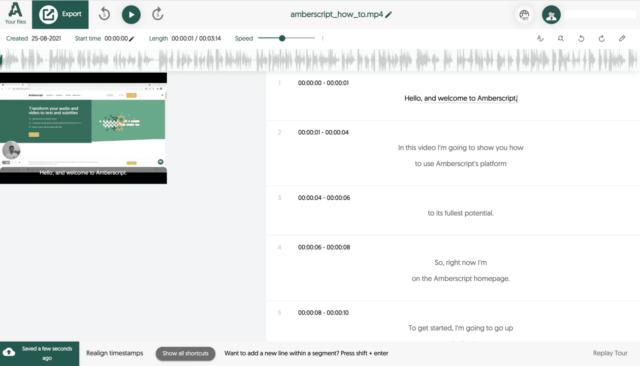 Timecode Realignment Options
Need your timecodes realigned after editing? No problem. Just use our realignment feature and we'll magically realign your transcript to the audio.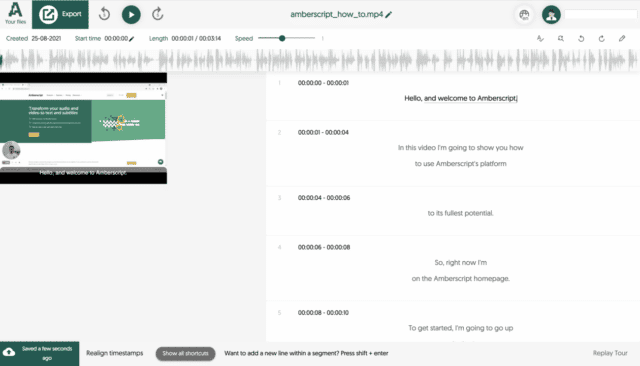 Burnin captions
Burn-in captions are hardcoded into your video – making them perfect for live screenings and platforms that don't support captions.
SDH Captions
Reach a wider audience and improve accessibility with captions that include additional information, such as speaker tags, sound effects and other elements of the audio.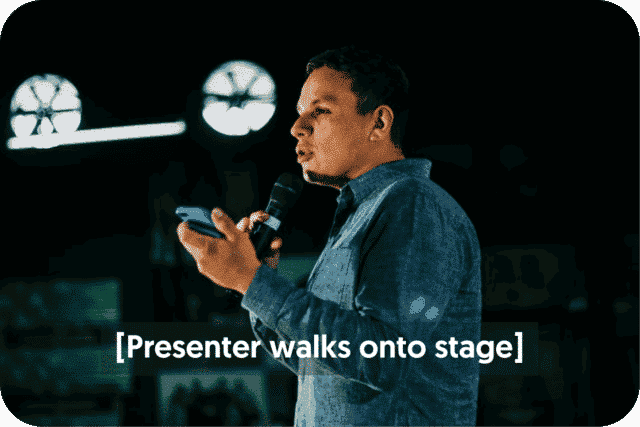 SSL & at-rest encryption
We keep you data safe with SSL and at-rest encryption.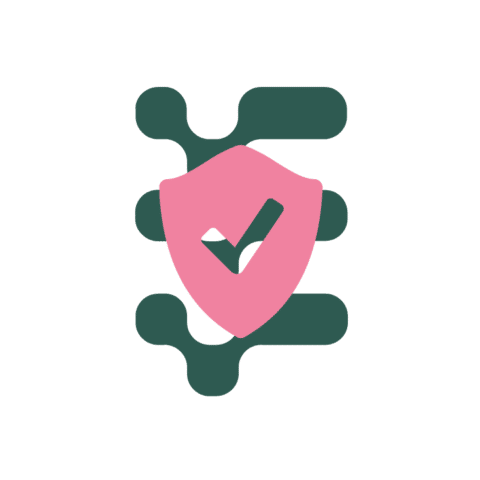 SSO / SAML
Login to Amberscript using your company credentials. No need to create a new account.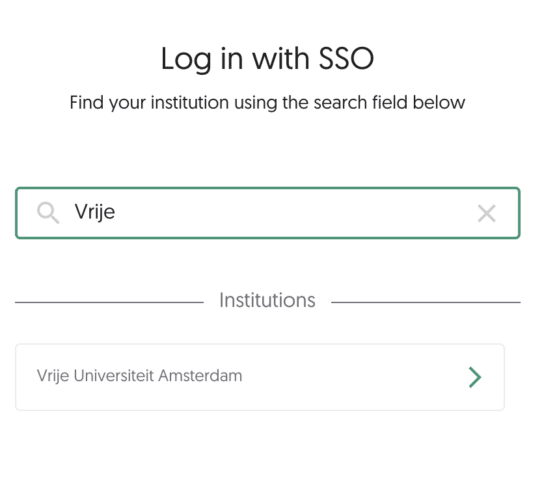 OAuth with Google
Login to Amberscript using your Google account. There is no need to create a new account.

Playback speed adjustment
With our playback speed controls you have the ability to speed up or slow down the playback of video and audio.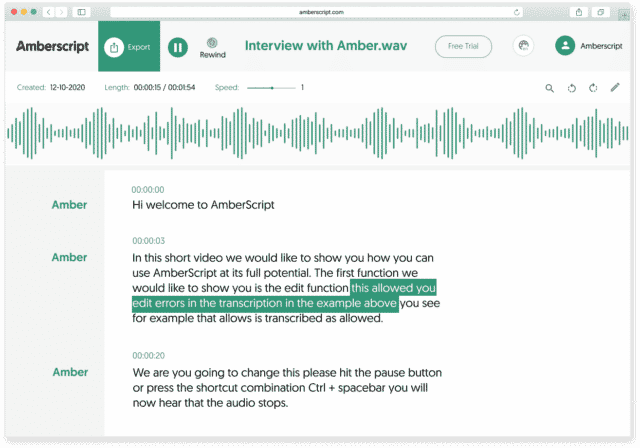 Email support
Questions, or in need of some assistance? Send us an email and we are more than happy to help you.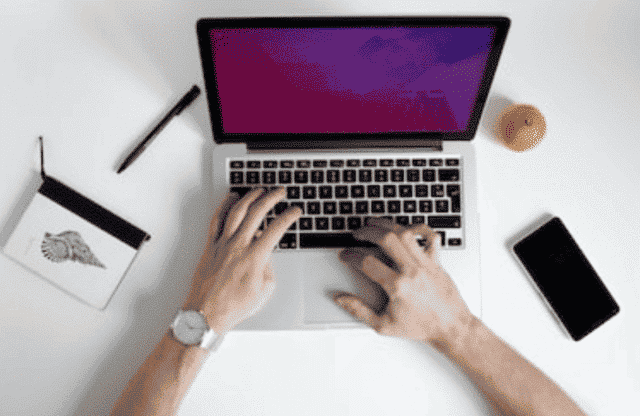 Videoplayer
Want to see how the subtitle appear in your video, while still editing them? We have the videoplayer available directly in our platform to show you.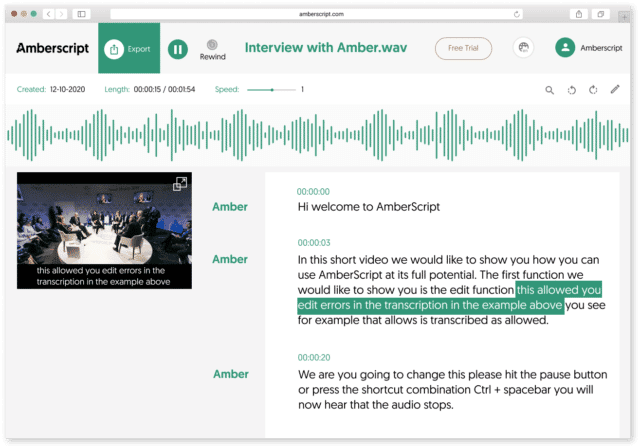 Dashboard & Editors in 7 different languages
Our easy to use dashboard is now available in seven languages: English, Dutch, German, French, Spanish, Italian and Portuguese.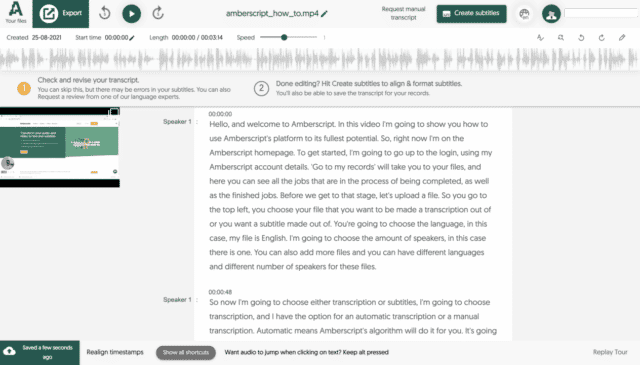 Shortcuts
We like to keep things simple. That is why we offer shortcuts that make your work in Amberscript more quickly and efficiently.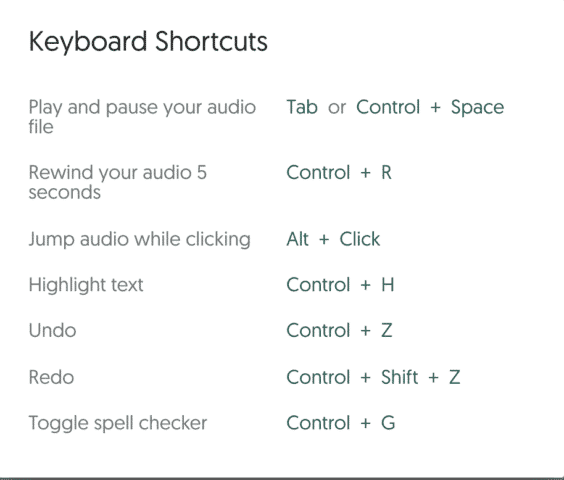 Mobile App
Amberscript on your phone. With the Amberscript app for IOS and Android, you can record meetings, lectures, and voice notes and convert them into text.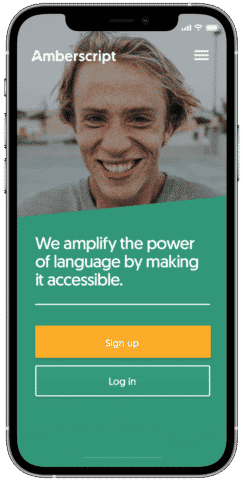 Organisational Accounts with multiple users
Multi-user accounts allow multiple users with individual logins and varying permissions to use the same account.