For years the only way to get a written record of what was said in an audio or video recording was to type it all out yourself, that is, until transcription services were popularized. Nowadays, with the internet, transcription services have become much more widely available and even more reliable than in days gone by. But what are the best transcription services on the market?
Foot pedals, text-to-speech software, and artificial intelligence have all helped to make transcription services faster, less error-prone, and more affordable, but with so many excellent companies offering transcription services online, how do you choose the best one for your needs?
In this article, we will explain what transcription is, the benefits of using a professional transcription service, and we'll look at and compare ten of the very best transcription services in 2023.
Transcription is the process of typing out the audio heard on a voice or video recording so that you have a written record of what was said and who said it. Many of the best transcription services also feature timestamps so that you know when something was said in the recording, which makes it easier to find and refer back to later on when you need to.
Why use a transcription service?
There are a number of excellent reasons to use a professional transcription service versus trying to transcribe the audio yourself. Let's go over a few of the main reasons for why so many companies rely on transcription services as an integral part of their business.
Transcription is hard work, and it's a lot trickier than you might think at first glance. It can be hard to make out what was said, who said it, and when they said it, but even if you have a crisp, clean audio recording, you still need to actually listen to it all and type it out, which requires a ton of time and manual work on your part.
Professional transcriptionists are able to transcribe one audio hour in as little as two to three hours, but for the average person, with no experience transcribing audio, this can take up to eight hours or longer. So, if you want to free up your time or allow your employees to work on other, more important tasks, then hiring a professional transcriptionist might be the best solution for you.
Oftentimes, the audio you want to transcribe wasn't recorded with the best possible quality, and as such, it can be hard to make out exactly what was said. Things get even more complicated when there are multiple people speaking on the recording, especially if it's an audio-only recording. Then, there's the fact that people often speak with accents or mumble, which makes transcribing accurately incredibly difficult.
Professional transcriptionists are trained and experienced at transcribing less-than-perfect audio accurately. By using a professional transcription service, you can reduce the number of errors in your transcribed document, which will allow you to maintain an accurate record of exactly what was said on the recording, and by whom.
When you consider the amount of time it takes an average person to transcribe audio and video, caption videos, and translate foreign languages, the value that you can receive when using a professional transcription service becomes apparent. If you were to do all of these tasks yourself, you could easily spend an entire day transcribing only a single audio hour.
Passing the task off to one of your employees is also time-consuming and costly, not to mention the fact that it takes them away from their other duties. Therefore, using a transcription service is, in most cases, a cost-effective solution that allows you to get the accurate transcription you need without having to spend all day or possibly even several days on the task.
In many instances, it's helpful to have a timestamp in your document so that you can refer back to a certain time in the audio to reference what was said. This is especially helpful in medical, legal, and other technical recordings, which can be long, monotonous, and confusing.
Trying to timestamp things yourself is a huge challenge in and of itself, but when you use a professional transcription service, you'll get an accurate document that shows not only what was said but who said it and exactly when it was said in the recording, which makes referring back to certain statements a breeze when it would otherwise be a tedious, tiresome task.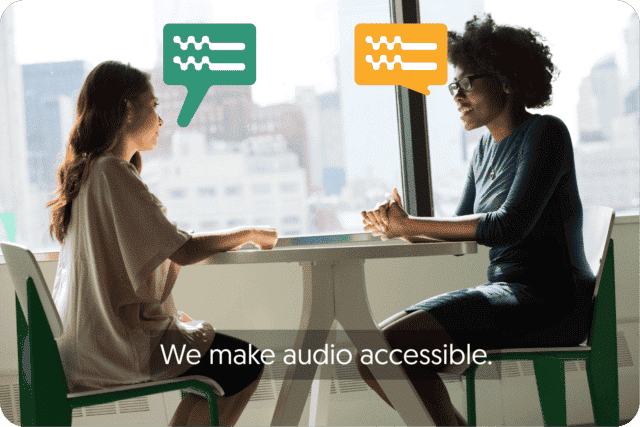 Get a customized offer
Request a quote for your transcription needs
The top 10 Best Transcription Softwares:
Amberscript is one of the most effective transcription tools in the market today. The platform offers both automatic and manual transcription services. The software also has solutions fit for both personal users and businesses. But businesses will benefit more. That's because they can request customized solutions using the power of AI that transcribes the text for you, which you can then polish up; or have professional native transcribers do the hard work for you.
But what truly stands out about this software is its impressive security and privacy features. Clients can have peace of mind when it comes to the protection of their data, since the software is GDPR compliant.
Amberscript works on desktop and mobile. With its help, you can upload some video formats such as WMA, M4A, MP3, MP4, AAC, and WAV. It also comes with an online text editor. Once you've created your free account, you can upload your file, select the number of speakers and begin transcription.
Using this impressive tool, you can save at least half the time you would use during manual transcription. It exports file types such as JSON, text file, SRT, VTT, EBU-STL, XML, Word, etc. The browser-based platform also offers transcription for 39 languages.
Additionally, Amberscript is especially suitable for transcribing research interviews and lectures. Reputable institutes such as Grundl Institute and HVA (Amsterdam University of Applied Sciences), and Nordunet are among Amberscript's customers.
Pricing starts at $10 for an hour for audio or video. It has a 10 min free trial for all users who sign up
Automatic transcription and subtitles
Advanced dashboard
Add multiple speakers
Online Text Editor
Full API
Multi-user accounts
High accuracy of up to 90%
Quick turnaround with the use of AI
Ready-to-go transcript without putting in the work
Recognition software that picks out academic terminology
Converts audio and video to SEO and social media-friendly content
Access to professional quality checkers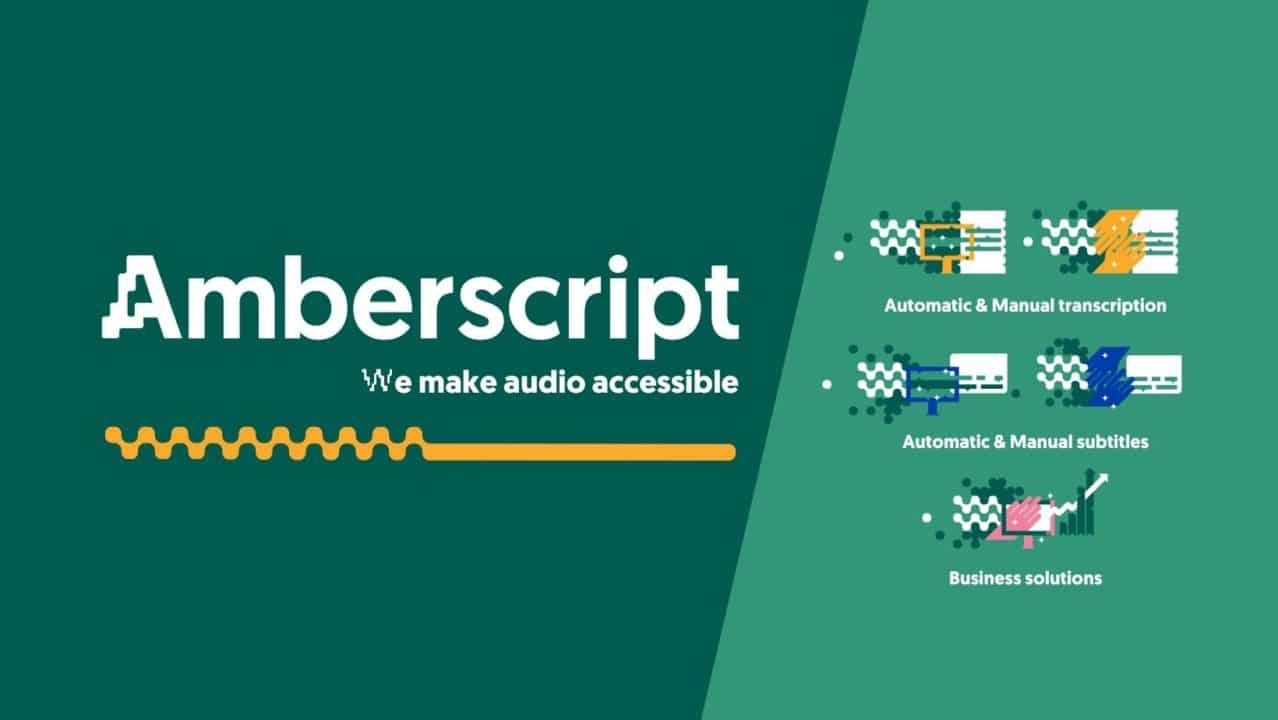 Sonix.ai is easy and fast to use. You simply upload your audio file and receive the transcript in less than 5 minutes! The browser based software translates, and organizes your audio and video files in over 40 languages. Multiuser permissions make it easy to share transcripts for large teams. Customers can choose from dozens of export options.
Users will receive a 30 minute free trial and then pay $10 for every extra hour they need!
Online text editor
Auto speaker separation
Search previous transcriptions
Has a free trial
Requires little experience with previous transcription software
Rated as one of the best transcription software for medical use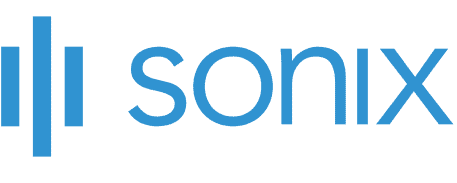 Otter.ai is an accessible and easy-to-use transcription software. It is a reliable go-to tool powered by AI. All you need to do is upload your audio to Otter.ai and let it do its magic.
Like AmberScript, it offers automatic transcription. Furthermore, it allows the integration of your recordings and audio from Dropbox and Zoom.Whether your audio files are in UK or US English, the software got you covered.
Using the Otter mobile app, you can transcribe live recordings, therefore, it can come in handy in your next Zoom Meeting. If you need software that searches, manages, and edits your recordings from any device, then you need Otter.ai.
It is free, but up to 600 minutes per month of transcription. Also, you can only export TXT files-types. Pro accounts start at $8.33 per month for 6000 minutes and allow users to users' access PDF, DOCX, and SRT file formats.
Identification of speakers by name
Mobile or web audio
Highlighting of words when you rewind
Developed search by speakers, time range, and much more for the paid versions
Uses TLS encryption and optimizes AES-256 encryption for live audio
Has a free option
Shareable to all team members
Enables Single-Sign-On for businesses
Fast rewind and skips the quiet bits of a lengthy audio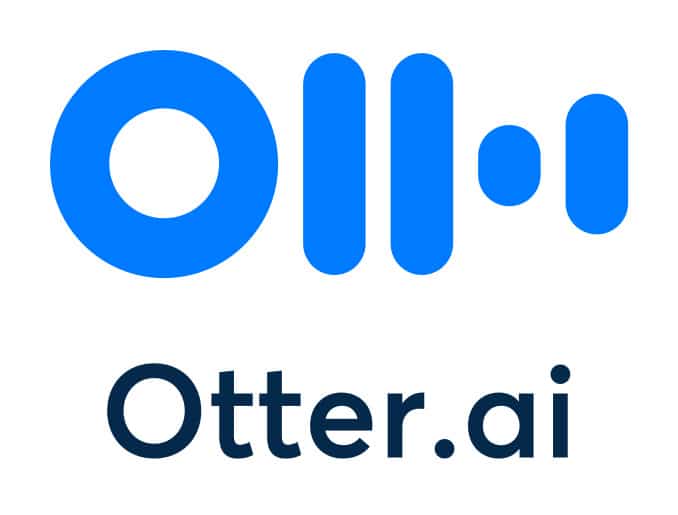 Start transcribing your audio or video now for free using Descript. But keep in mind, the free plan limits you to only 3 hours of transcription. Just like Otter.ai, this software offers automatic transcription for your recordings. It comes packed with a speedy podcast editor and a fully functional video editor. Largely used by businesses and creatives, it is suitable for your vlogging and sales.
Besides that, users enjoy a wealth of resources and news via webinars, blogs, and events. The software gets updated constantly with new features to deliver the best user experience. Additionally, you can add other editors to your basic plan with ease, edit transcriptions and create screen recordings.
It is free with a finite vocabulary of 1000 words and watermarks. Starts at $12 per month if you prefer the paid option, but it's limited to 10hrs of transcription per month.
You can select any of its voices on sale when converting your text to speech
Record your podcast, transcribe and edit it all at once
Achieve high-quality sound by getting rid of echo and background noise from your audio
Construct transferable pages for your recording quickly
Descript adds captions to your videos timely
You can create beautiful videos of your podcast hassle-free
Removes filler words
Availability of fast correction tools
Creation of customized payment for a team of 20 or more
Allows purchasing of more transcription hours at $2 per hour once you've reached your limit
Discounted prices for students, teachers, and charities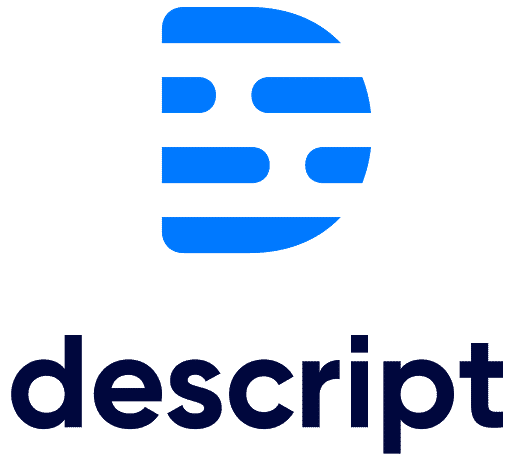 Supporting up to 31 languages, Trint is an AI-powered transcription software. It integrates faultlessly with your business platforms and you get to enjoy quality security. You can also grant your team access to this transcription tool, irrespective of where they are around the world.
Do you need to create content but are lacking some resources? Are you a freelancer and have limited time to complete your project? This software will transcribe your recording quickly.
Trint enables you to assign the names of your speakers and find the specific word you are looking for. Individuals and small teams can begin transcribing using the free trial as soon as they sign up. Large companies need to fill a form located at the main hope page of the software.
Export your files in formats such as Word, Doc, and CSV. Supported formats for audio include MP3, M4A, MP4, AAC, and WAV. Keep in mind you can only upload 3GB of file caped at 3 hours.
You can either pay monthly or annually. The monthly packages start at $60 per month while the annual packages at $48 per month.
Safe and private production of content
Addition of custom vocabularies
Combination of transcripts into a script entailed with time codes
Sync with Adobe Premiere Pro
Use of strikethrough and Highlight is available
Edit simultaneously with team members in secure workspaces
Live transcription, review of security and analytics inclusive in the enterprise package
Leave notes using comments written on certain sections
Create markers
It allows pausing of your plan for only $5 per month
No more extra costs after payment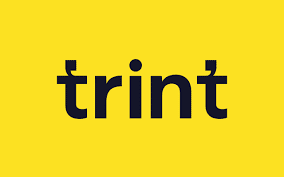 One of the most reliable transcription software in 2022 is Maestra. It is an incredibly quick audio-to-text converter supporting over 50 languages. Some of the popular languages include English, French, and Spanish.
Maestra allows you to create video captions and add subtitles automatically. And your content will be accessible to larger consumers. According to research, three-quarters of your audience will complete your videos if it has captions. Also, remember that more than half of YouTube users are non-English speakers. Therefore, Maestra is a worthy investment.
File type exports available for your texts are Word, PDF, TXT, and Maestra Cloud. You can also Export in MP3, FLAC, WAV, SRT, VTT after adding and editing text to your audio or video.
Since it uses the cloud, you can access your files anywhere, anytime as long as you have a strong internet connection. Save your time by up to five times and get going today with your free Maestra trial.
You can begin your free trial with each of the paid versions, which start at $29 per month. This plan limits you to up to 5 hours each month. But you can cancel it and select another plan at any time. Teachers, students, and non-profit organizations get to enjoy a 20% discount on the plans.
High accuracy
Advanced text editor
Voiceovers and converts your videos to other languages instantly
Uses bold texts to identify the current time
Move from voiceovers, captions, and transcripts by the tap of a button
Guaranteed privacy and security
Video dubbing enabled.
Add or restrict team permissions
Translation services of up to 50+ languages
Share and edit files with your members live
Create more than 150 distinct voices
Cloud-based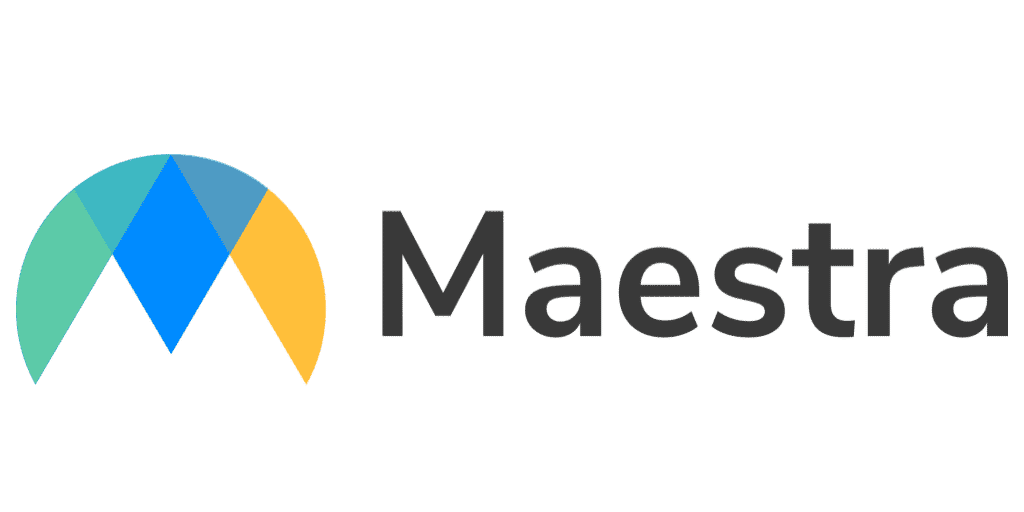 Recently updated with a new voice catalog, Murf.ai prioritizes quality. Using Murf, you can edit recorded voices and import links from YouTube and Vimeo. You also gain access to free music, which you can add to your videos.
The largest upload size limit is 50 Mb for the free plan, 200 and 400 MB for the basic and pro plan, respectively. Expect a Full HD quality in all your video exports. You can export your audio in either MP3 or MP4 formats. And if you're a student, you can upload the transcribed files into e-learning software, like Adobe Captivate and Articulate.
In terms of languages, Murf supports Chinese, Tamil, Hindi, Korean, among others. As you can see, this a very handy tool for students, teachers and event businesses.
There is a free plan whose limit is 10 minutes of voiceover time. The basic plan is $156 a year, which comes to $13 per month. You can get a onetime plan that goes for $9 and 30 minutes of voice production.
A large collection of voices spread over over 15 languages
Upload videos, images, or music to integrate with your chosen voice
Produce a pitch, edit punctuations, and create emphasis
AI-powered all-in-one tool to write and correct scripts and convert them to voiceovers
Unlimited downloads and commercial usage rights for the paid versions
Centralized billing and an account manager for the Enterprise plan.
Requires little to no experience to use
Saves a considerable amount of time when making voiceovers
Access to a complete voice collection with any subscription
Immediately change your text and audio upload to your desired voice
Optimized accuracy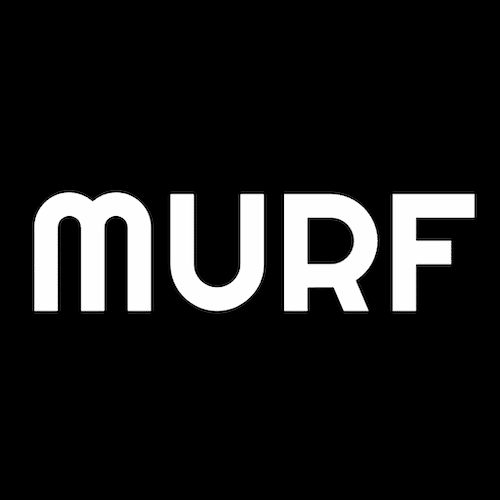 Would you like to attend your meeting smarter? Colibri.ai is transcription software that will allow you to do so. It transcribes your Slack meetings and Zoom calls as they take place. You will find your transcripts, summaries, and audios all in one place for your quick editing. Additionally, you can share your files with other members.
With Slack, Colibri allows your team to go through your meeting transcripts. This is true, whether your meeting is ongoing or finished. Besides that, it supports text exports of several file formats, including PDF, DOCX, and TXT.
Colibri supports only English. But with the Pro and Business plans, users can access other languages upon request. The text search is up to date and has high playback speeds.
Colibri is the ideal tool for creating online lectures for students and creating transcripts of meetings. One integrated with a web-conferencing software, it initiates the transcription process.
A free plan is available with a 5-hour transcription limit. The starter plan starts at $16 every month and is billed per year, saving users at least 20%. If you choose per-month basis billing, you will need to part with $20.
Records your audios automatically
Integrates with web-conferencing tools such as Zoom, Microsoft Teams, and many more.
Enables live transcription
Provides an option of highlighting important parts of the audio
Automatic identification of speakers
Dial into web-conferencing applications available
Create closed captions of the meetings
Simple saving and transfer of files
Zoom sign-in available
Tailored vocabulary and language models as well as shared workspaces available for the Business Plan

Accessible from your browser, oTranscribe is great transcription software packed with efficient features. It will meet all your needs at no cost.
The transcription software supports up to 24 languages and you can transcribe your audio file on your phone or desktop. The software has received many positive reviews from the Guardian, The Next Web, and other companies.
oTranscribe accepts audio uploads of MO3 and WAV format only. You cannot access your files from another device as it ensures your file stays in your local storage. Also, you can only store up to 100 transcript copies.
For those seeking transparency in Transcription software, oTranscribe is your go-to tool. The whole app and its components are open sources under the MIT license, meaning its source code is accessible at no cost. Additionally, you can share or modify it and also verify its trustworthiness
It is free software and has no paid versions.
Your recorded files stay on your device
Export to Google Text, Markdown, and plain text enabled
Sync your videos with the impressive player
Auto-saves your transcripts automatically on your browser
Playback, forward, and stop your videos using one keyboard using shortcuts
Mark your transcripts with timestamps for east navigation
You don't need to switch between QuickTime and Word
Automatically stores an offline copy of itself in your cache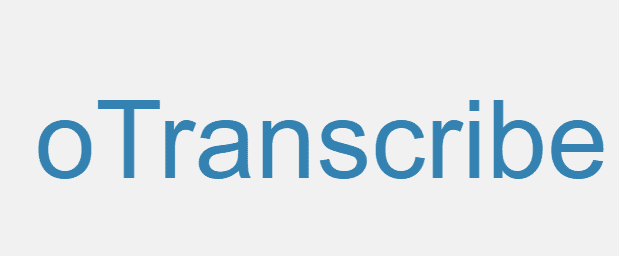 Last but not least, we have Meetgeek.ai. It's an impressive transcription tool optimized for teams. It also you to concentrate on the meeting by instantly converting the audio into text. Later, you can edit the text to achieve perfection.
Once you have linked it with your calendar, Zoom, and Microsoft Teams, it will record your calls or live meetings. At the end of the meeting, you will get a transcript in your inbox. What's even better, you can manage calls you want the software to record and transcribe.
It saves your conversations on the web, allowing you to access the old recording and certain words with ease. Also, you're free to download the transcripts to Dropbox, Google Drive, or where you prefer. Whether it's for personal use or business, Meeteek.ai is a worthy consideration. It's backed up by Google for Startups, Earlygame Ventures, and others.
Owing to its recent update on December 2021, Meetgeek has some new features. Support for Slack and Trello is available. You can transfer highlights in text or video to your Slack channels. Also, you can add speaker tags to your Zoom Calls live. Just allow the requested permission on Zoom and organize your transcripts by speakers.
The basic plan is free, but the pro plan starts at $12 per host and is charged monthly.
Transparency – All participants know of the recording and can choose to leave the meeting before it begins
Safe and secure storage of data since its GCP and AWS compliant
All meeting attendees can access the recording and share it with other people
Highlight transcripts using voice commands, AI-generated recommendations, and clipping parts of the audio files
Cuts back time spent in minute-writing
High accuracy in meeting details
Sharing highlights during calls to inform your teams of any changes as soon as they take place

Whether it's your favorite podcast or recent video that needs transcribing, the paid and free transcription software on this list will meet your needs. They are effective, secure, and easy to use. All you need is to sign up, upload your files and start transcribing.
We hope now you can make an informed selection. Thanks for stopping by, and best of luck!