Transcription of audio content is gradually becoming a crucial part of content development. There are various reasons why anyone would need to transcribe their audio content. Enhancing the user experience might be one of those reasons. We process information differently, and sometimes due to accent or language barriers, audio content might not be enough to help us understand the message as we should. This is why it is necessary to provide a transcription of the audio file. That way, those who prefer reading can do so at their own pace and not at the speaker's pace. It helps to make one's message more interesting.
Transcription is also important if part of the target audience includes those that have hearing disabilities. The content of the audio will be lost on delivery if there is no transcription. The best part of transcribing audio files today is portraying emotions and feelings in the text. Non-speech actions like "Laughter" and "Crying" can also be expressed in the script. You can even add words like "umm", "err" to your transcription. This gives the reader the complete impression of what is going on in the audio. Let's just say transcription gives a better understanding.
If you want to increase your reach through SEO optimization, transcription is one simple way to do that. This is another reason why many audio content creators today transcribe their files and add to the files. Research has shown that the addition of transcribed versions of audio files increases its visibility by a great margin.
Now that we've discussed why transcription is important and necessary, let's talk about the types and options available when it comes to audio transcription.
There are several ways to transcribe your audio content. In general terms, those ways can be classified into two:
Both types can effectively get the job done if one is patient and committed to the process.
Though manual transcription does take time, many people still use it for reasons that include privacy, security, and the likes. Some don't like the idea of using third-party software or apps to transcribe their audio files. So, the use of manual mode comes in handy.
There are several ways to transcribe your audio files manually. One of such is Google Docs.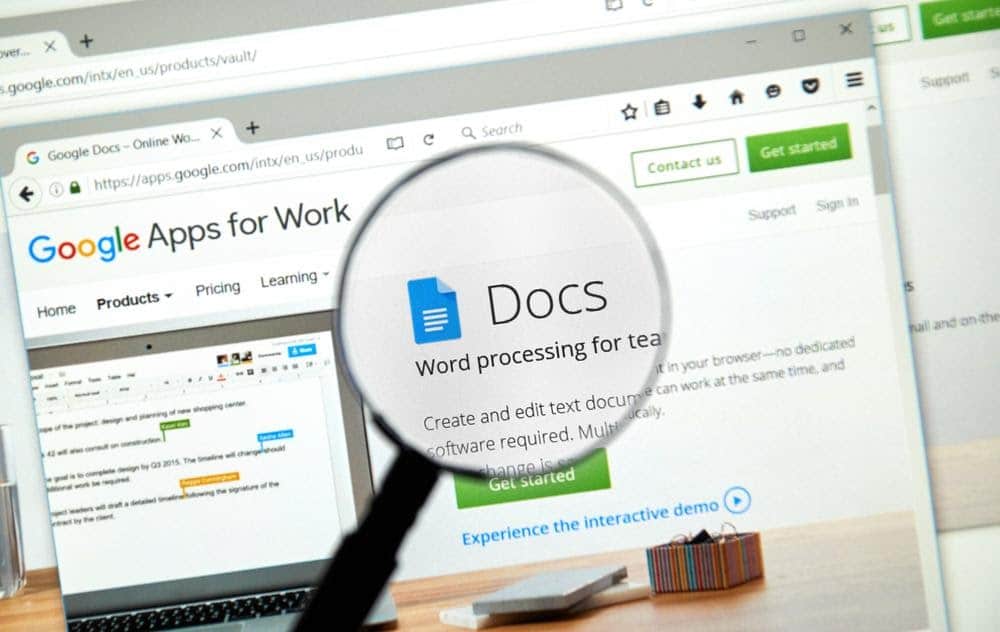 This is a product from Google that enables content developers to write and edit text. Google Docs can transcribe audio to text. This feature is known as voice typing. It is similar to the voice feature on google that allows you to search on the Google engine using your voice.
The voice typing feature on Google Docs is only available in the Chrome browsers.
You can use the Google Docs voice typing feature by following these steps:
Just make sure you are connected to the internet. If you want to access your file offline, use Google Chrome as your browser. You can also download the Google Docs app on your mobile phone.
Visit the Google Docs website.
The process requires that you register your Google mail. If you do not have one, you can easily open a new Google mail account.
Enter your Gmail address and open the docs page
Start a New Document on the page
At the top of the screen, click on the "Tools" option and click on Voice Typing. Note that this feature is only available if you are connected to the internet.
Permit the voice typing feature to use your pc or laptop microphone.
Start transcribing your audio by talking into the microphone.
The laptop or PC has an inbuilt microphone. However, you can use an external microphone for better capture. This increases voice recognition accuracy and reduces errors.
You can edit the file as you transcribe.
Google Docs automatically saves your audio transcription to the online drive if you are connected to the internet and on the device if you are not connected.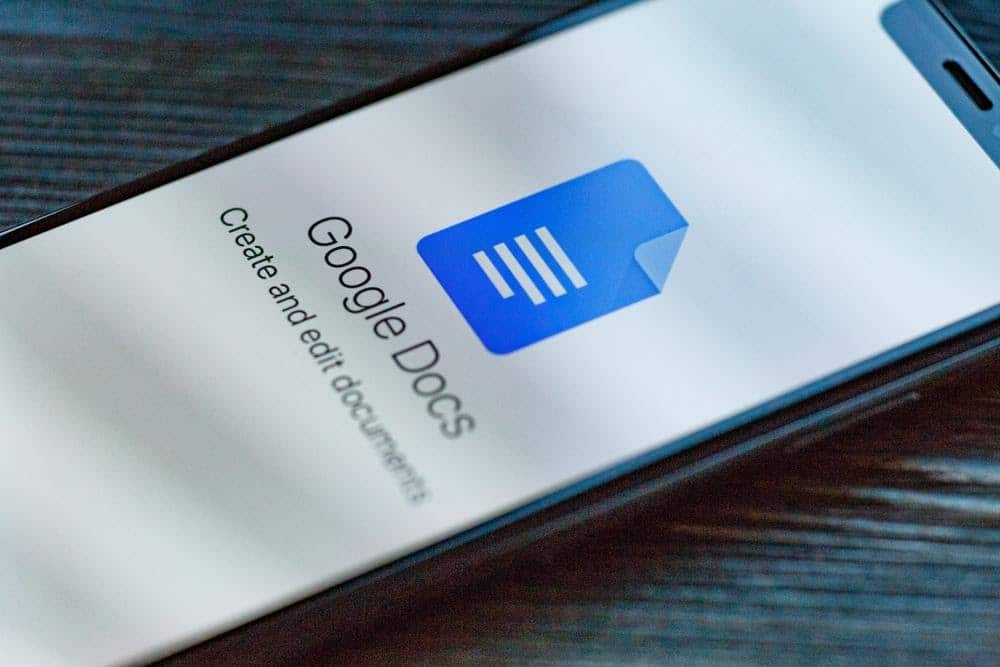 Google Docs voice typing is just one method of transcription. There are several others we are referring to in the following. This much we can say already, one major disadvantage of manually typing in order to transcribe, is the time required to complete the process. Transcribing a 30 minute audio recording may well take an operating time of twice that. Not to mention keeping the error to the minimum.
Another method of transcribing your audio content is through the use of third-party software. This software automatically transcribes your audio files within minutes; provides the draft for you to check and edit; then gives you the option of saving using the format of your choice. One of such third-party software with excellent accuracy is Amberscript.
Amberscript is a reliable transcription service that offers you more than conversion of audio to text. They have a holistic model of services that leaves you wanting more. The automatic transcription is done using their AI speech recognition software. This software transcribes the audio content in minutes and presents the result which you can further edit, save, and export. The website offers transcription services for video files as well.
How to transcribe using Amberscript
The process is very simple and straightforward:
Upload your audio or video file to the online editor. The speech recognition software starts to transcribe the audio file. This is completed in minutes.
Amberscript uses its online text generator to draft the transcription, which is available for editing. With the online text editor feature, you can edit the text. Editing includes changes like paragraphs, highlighting a part of the text, some special words, and many others.
Their editing service also includes the use of professional transcribers. You can request their services to help you check and edit the text.
Once the editing is done, save and export your file. Automatic transcription is available in more than 30 major languages.
Manual Transcription using Amberscript
If you insist on the use of manual transcription for reasons best known to you, but you do not have the time to do that yourself, Amberscript has got you covered. We have professional transcribers that are expert and native speakers of the language chosen. These experts are available in 15 different languages. You can make use of our services for your audio transcription.
The clean read service allows the expert to transcribe your audio using the highest-accuracy text to make the transcription more readable.
The verbatim service allows the expert to transcribe all the words and phrases exactly as said.
Choose one of these features, and the experts would deliver in no time. The steps involved are basically the same as the steps involved in automatic transcription. The one difference is the product selected. Select manual transcription, and you are good to go.
The transcript can be saved in different formats. This basically depends on why you need the transcription. For data annotation, JSON and XML are the recommended text. Amberscript provides both formats. There are other formats available; they include Text, SRT, VTT, EBU-SLT, etc.
In terms of security and confidentiality, Amberscript takes those very seriously. Our IT infrastructure is built on a secured web service located in Frankfurt, Germany. The data is processed by Amberscript and is stored on highly secured servers with regular backups. You need not worry if you want to secure your uploaded file.
The audio transcription mode accepts audio format that includes MP3, MOV, WAV, WMA, AAC, and many others.
Other services include data annotation, automatic subtitles, manual subtitles, or business solutions.
Google Docs transcribes your audio content using the voice typing feature. This is an excellent tool by Google, allowing those that prefer the do-it-yourself model of transcription to do so without stress. You can make use of this feature by using Google Chrome. Amberscript provides the automatic alternative. Select based on your preference and enjoy the service.