Creating a text transcript of your podcast episode is an important step in making it accessible to all of your listeners. Not only does it make the content accessible, to those who are hard of hearing, it also allows for a broader range of viewers to easily access your content on platforms like Spotify. In this article we'll have a look on how you can easily convert your podcast episode into text transcripts. Let's get started!
Automated vs manual transcription
Choosing between automated and manual transcription is an important decision for audio or video projects. There are pros and cons to each option, which will help determine what's right for your project. Automated transcription can be faster and less expensive than manual transcription, but it often requires significant post-editing to ensure accuracy. Manual transcription is more labor-intensive and costly, but it provides the highest accuracy.
Step-by-step guide for using Amberscript
Amberscript is a powerful transcription software that allows you to quickly and accurately transcribe your audio and video files into text. Whether you need to transcribe interviews, lectures, or any other type of audio or video content, Amberscript's advanced speech recognition technology makes the process quick, easy, and efficient.
In this step-by-step guide, we'll walk you through the process of using Amberscript to transcribe your files. We'll cover everything from creating an account and uploading your files to editing and sharing your transcriptions. By the end of this guide, you'll have all the information you need to use Amberscript to transcribe your audio and video content with ease.
Create a free account on the Amberscript Platform.
Once you are logged in, you will be redirected to your dashboard. On the dashboard, you will find an "Upload" button that allows you to upload the podcast file you wish to transcribe. Amberscript supports a wide range of audio and video formats, so you can choose the file that suits your needs.
Once you have uploaded the file, you will be asked to specify the language spoken in the audio or video. Simply select the appropriate language from Amberscript's available options. Amberscript has more than 39 different languages, including most European languages.
Next, you need to choose the turnaround time for your transcription. Amberscript offers several options depending on how quickly you want the transcription delivered. Note that faster turnaround times may come at an additional cost. Take time to review your requirements and select the turnaround time that works best for you.
Once you have made your selection, click the "Pay Now" button to start the transcription process. Now Amberscript will start processing your file and transcribing the podcast content into text.
Depending on the length of your audio or video file and the processing time you choose, it may take some time to complete the transcription. You can monitor the progress of your transcription job directly from your dashboard.
When the transcription is complete, you will receive a notification that it is ready for you. At this stage, you can access and download the transcript in a format of your choice. Amberscript offers options such as plain text, Word documents or PDFs, so you can choose the format that best suits your needs.
This completes the step-by-step process of transcribing with Amberscript. Once you have the transcript, you can check it for accuracy and make any necessary changes. Amberscript offers a convenient and efficient solution for transcribing your audio or video files, helping you save time and effort.
How to convert your podcast episode into text transcript
1. Choose an audio transcription service: There are several transcription services available online that offer quick and easy transcriptions of audio files. Simply upload your audio file and wait for it to be transcribed in the format of your choice (e.g., Word doc, PDF). By following these simple steps, you can easily convert your podcast episodes into text transcripts, making them more accessible for everyone! Services such as Amberscript offer high-quality transcripts at affordable prices.
2. Use automatic transcription software: There are several software solutions available that automatically transcribe audio recordings into text format. These services rely on algorithms and speech recognition technology to provide an accurate transcription of your podcast episode.
3. Hire a freelancer: If you don't want to use an automated transcription service, you can also hire a freelance transcriptionist to manually transcribe your podcast episodes. This may be the better option if you have audio files with multiple voices or background noise.
4. Use an audio editing software: You can also use an audio editing software such as Audacity or Adobe Audition to manually transcribe your audio files. This can be a time-consuming process but it will help you get more accurate results.
Different ways to transcribe a podcast episode
Transcribing a podcast episode can be an arduous task, but it doesn't have to be. There are many ways to make the process easier, including using transcription software or hiring a professional. Let's dive into the different options available for transcribing podcast episodes.
Machine made transcription
Machine made transcription is a process of creating transcripts from audio or video recordings using automated software, usually done with the help of speech recognition technology. This technology enables machines to accurately transcribe recorded conversations and other sound files, making it easier to quickly generate accurate transcripts. It also helps save costs and time when compared to manual transcription. Machine made transcriptions are often used in legal proceedings, medical records, interviews, conferences, lectures and more. The accuracy of machine-generated transcripts depends on the audio quality, accuracy of the speech recognition software and language used in the recordings. To ensure higher accuracy levels, companies use advanced algorithms and techniques such as natural language processing (NLP), deep learning models and other artificial intelligence methods. With advances in technology and more companies adopting machine made transcription, human transcriptionists are becoming increasingly obsolete.
Transcription is a process that involves converting spoken words into written text. It requires both accuracy and speed, as well as specialized knowledge of the language being transcribed. Human-made transcription is done by trained professionals who are fluent in the language being transcribed, ensuring the highest level of accuracy and detail. They use their experience to capture all nuances and special elements of the audio or video material they are working with – such as accents, reading style, complicated terminology, proper names, etc.
The benefit of using human-made transcription is that it provides higher quality results than automated transcription services which are not always accurate. With human transcription services, you can be sure that your final product will contain accurate details without any mistakes or omissions. This can be especially important when the audio or video material contains sensitive information or needs to be published in a professional setting. Additionally, human transcription services are more flexible and customizable than automated alternatives, as they offer various levels of accuracy and detail that can be tailored to your needs.
In summary, human-made transcription offers higher quality results with more accuracy and flexibility than automated transcription services. It is ideal for projects that require precision and sensitivity, such as legal proceedings or medical transcriptions. With trained professionals working on your project, you can rest assured knowing that all details will be accurately captured and no mistakes will be made.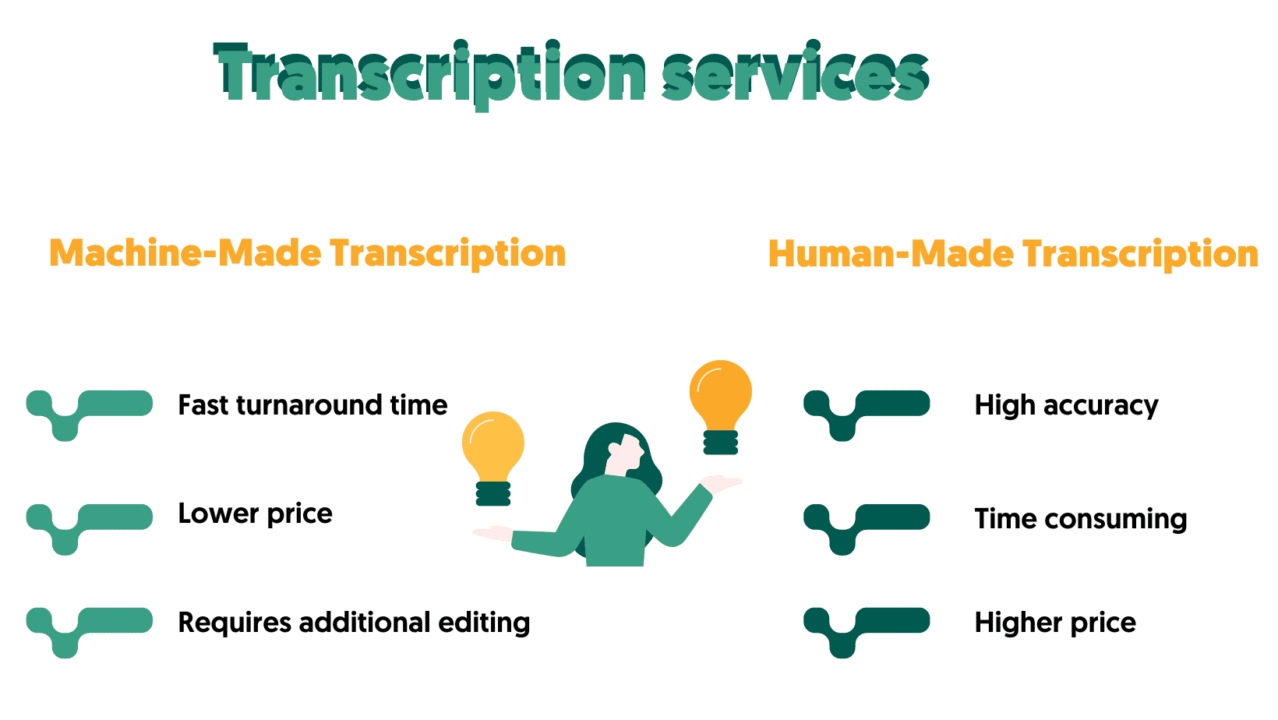 If at any point you need help or have questions about how Amberscript works, visit the Help Center located in the top-right corner of the window. Here you'll find comprehensive tutorials, FAQs, and documentation that should help answer any questions you may have about creating scripts with Amberscript.
To make sure that your script is running as intended, click on the "Analyze" tab located next to the "Create Script" button. This will open up a range of powerful analytics tools that help you monitor and track user engagement with your script. You can see how often users are interacting with it, which parts they're spending the most time on, and more.
Once you're satisfied with how everything looks, click the "Deploy" button to make your script go live! This will make your automated script available to all users who have access according to the settings you configured earlier. Now sit back and watch as Amberscript works its magic!
Congratulations! You've just successfully created an automated script using Amberscript's intuitive drag-and-drop interface. By following these steps, you now have a powerful tool at your disposal that can significantly reduce customer service response times and increase efficiency.
Frequently asked questions