In recent years, the need for accurate and timely legal transcription has increased. Despite its acceptance, some misunderstandings exist. What exactly is it and why is it so critical? Here's everything you need to know about legal transcription.
Lawyers, judges, and other professionals in the field often work with large amounts of audio and video recordings. Witness statements, legal agreements, video interviews – here are just a few examples of these recordings. Nowadays, audio and video recordings are transcribed into text, either by legal transcribers (called "court reporters") or automatically, using speech-to-text software.
WARNING: This post is written with an informational purpose and should not be considered legal advice (!).
What is legal transcription?
Legal transcription is the conversion of any legal and audio material into text format. In the legal field, transcription can be applied in several ways, including:
Recordings of official meetings and court hearings are transcribed or captioned.
For public affairs, this is required by the new EU policies on digital accessibility. Transcripts are also used in private legal hearings, particularly to make it easier and faster to view and analyze evidence. For example, you can search for a particular word mentioned in the recording and immediately see when and in what context it was spoken.
Lawyers can use transcripts as legal documents.
Again, audio/video evidence is much easier to examine when it is in text form. This way, there is no need to go back and watch the video or listen to the recording several times, but just do it once and then produce a transcript or automatic subtitles.
Transcription in Law Offices – What is it commonly used for?
Transcription is a vital tool in law offices as it allows attorneys and other legal professionals to create accurate and detailed records of speech that can be used in a variety of legal contexts. For example, transcription may be used to document witness statements, depositions, hearings, and other legal proceedings. These transcripts are often used to prepare legal briefs, motions, and other legal documents, as well as to review the testimony of witnesses and other parties involved in a case.
Transcription is also important for creating accurate and comprehensive records of meetings, negotiations, and other important discussions that occur within a law office. These transcripts may be used to track the progress of a case, document agreements reached between parties, or provide a record of important decisions made by legal teams. Additionally, transcription can be used to create transcripts of audio or video recordings, such as surveillance footage or phone calls, which can be used as evidence in court.
Transcription can also be used to document communications with clients, ensuring that all parties have a clear and accurate record of any agreements or decisions made during the course of representation.
How is transcription used for legal documentation?
Transcription is often used for legal documentation as it provides a detailed and accurate record of words that can be used as evidence in court or other legal proceedings. For example, court reporters use specialized software and equipment to transcribe the words of judges, attorneys, witnesses, and other parties involved in a legal case.
These transcripts are often used to create official records of court proceedings, which can be used by attorneys to prepare for trial, by judges to make rulings, and by appeals courts to review decisions. Transcripts may also be used to resolve disputes over what was said during a deposition or other legal proceeding, or to provide a written record of a settlement agreement. Overall, transcription is an essential tool for legal professionals who need to create accurate and reliable records of words for use in legal proceedings.
The advantages of legal transcription
Many lawyers are aware of the benefits of expert legal transcription. This greatly increases productivity, and workers have more time to focus on their core tasks.
Most expert legal transcription also includes timestamps and speaker identification, which helps lawyers develop their cases.
Legal transcripts lend greater precision to the presentation of evidence. In addition, this format makes it easier to highlight crucial details. Digitally saved legal transcripts are easier to organize and highlight. In addition, you can quickly find what you are looking for with the click of a button.
Legal transcription: human-made or machine-made
In general, you have two options: hire a company to produce transcripts for you or use an automated transcription service, such as Amberscript. Both choices have their advantages, which you can examine in the table below (look at the parts marked with an X):
| Feature | Human-made | Machine-made |
| --- | --- | --- |
| Faster turnaround time | | X |
| Higher accuracy | X | |
| Privacy | | X |
| Legal jargon | X | |
| Legal compliance | X | X |
You should choose between human-made and machine-made transcription based on your priorities. If you want to make sure that you are the only human being reviewing your files, you should rely on automatic transcription tools. Sometimes it is difficult for software to transpose legal jargon, but you can always make these small changes yourself. For common language, our tool achieves 90% accuracy.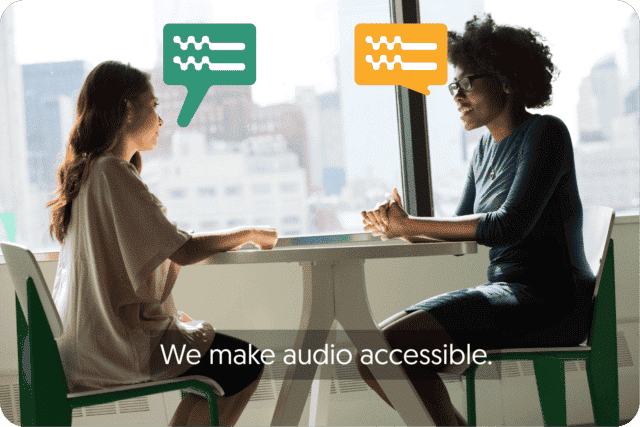 The biggest advantage of hiring a transcriber is that you will receive a 99% accurate transcript without the need to make changes. Compared to automated transcription, however, it takes days instead of a few minutes.
Do you need a legal transcription? Amberscript's transcription service is accurate, fast and easy to use! If you have any questions about the way we work, please feel free to contact us. Do you want to try it for free? Then click the button below and enjoy 10 minutes for free!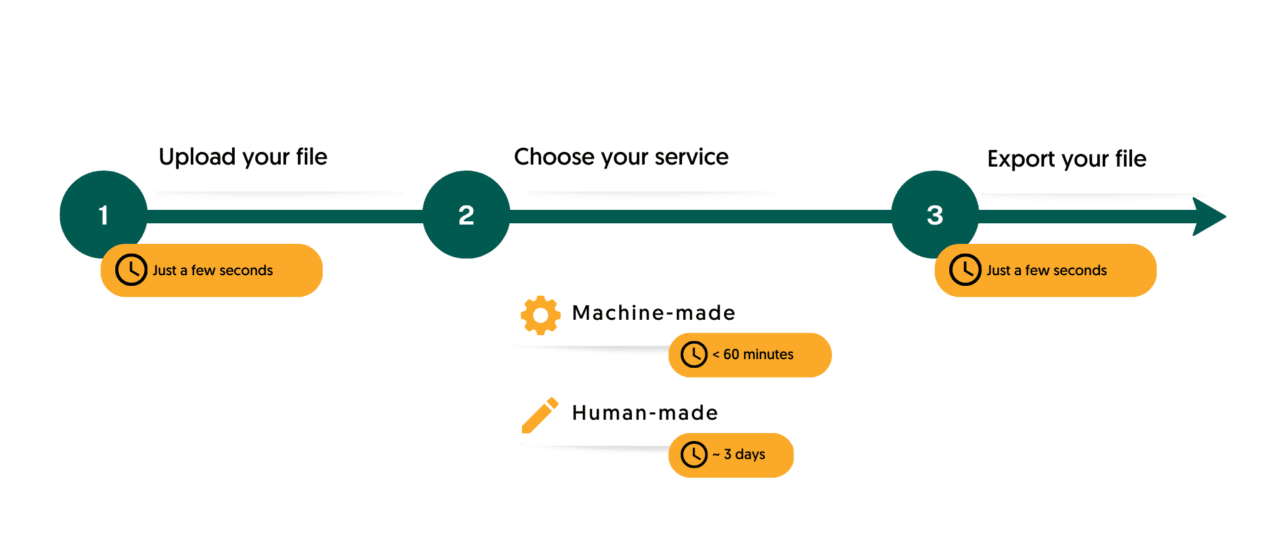 The benefits of using transcription tools for lawyers
Transcription tools are a valuable asset for lawyers and legal professionals, offering a range of benefits that help improve the efficiency and effectiveness of legal processes. Here are some key advantages of using transcription tools in legal settings:
Versatility: Transcription tools can transcribe a variety of audio and video recordings, including phone calls, meetings, depositions, and court hearings, making them a versatile tool for legal professionals.
Compliance: Transcription tools can help ensure compliance with legal and ethical requirements, such as providing transcripts of legal proceedings to all parties involved in a case.
Collaboration: Transcription tools can facilitate collaboration among legal teams, allowing them to share and review transcripts of legal proceedings and discussions.
Efficiency: Using transcription tools can improve the efficiency of legal processes by reducing the time and resources needed to create accurate and detailed transcripts of legal proceedings.
Things to consider before ordering a legal transcript
Accuracy in transcription – for official matters, transcripts must be very accurate. Otherwise, you run the risk of running into legal problems.
Professional jargon – there are many specific terms in the legal field that are familiar to professionals, but not to software.
Turnaround time – keep in mind when you need the transcript to be ready.
Privacy – all transcribers are required to sign a non-disclosure agreement (NDA). In any case, many people prefer to review their files themselves without third-party involvement.
Compliance with the law – any way of producing a transcript is legal, as long as it is accurate and secure.
Benefits of using Amberscript
Amberscript's transcription services are:
Edit your text in minutes or leave the work to our experienced transcribers.
Our experienced transcribers and thorough quality controls ensure 100% accuracy of transcripts and subtitles.
Through a series of integrations and API interfaces, you can fully automate your workflows.
Your data is in safe hands. We are GDPR compliant + ISO27001 and ISO9001 certified.
Edit your text in minutes or leave the work to our experienced transcribers.
Our experienced transcribers and thorough quality controls ensure 100% accuracy of transcripts and subtitles.
Through a series of integrations and API interfaces, you can fully automate your workflows.
Your data is in safe hands. We are GDPR compliant + ISO27001 and ISO9001 certified.
Frequently asked questions