When businesses and schools were forced to switch to digital content, video became one of the most popular methods of instruction and communication. It's now easier than ever to create and share videos, but there's still one hurdle that can prevent them from being as effective as possible – adding captions and subtitles.
At Amberscript, we're all about ensuring everyone can enjoy the content they want, which is why we're excited to show you how to add subtitles and captions to your Panopto videos! Read on for a quick breakdown.
Panopto is a leading video management system. They help businesses and universities improve how they train, teach, and share knowledge via video content. As millions of people upload their video content to Panopto, they want to make sure that everyone can enjoy and understand their videos.
Their main selling point is the security and privacy of their videos. They use a secure HTML5 player, meaning your video content is protected and can only be viewed by those with the link. There are also live streaming capabilities and password protection for certain videos.
The interface is very user-friendly and offers a wide range of features to help you manage your video content. You can easily upload videos, add subtitles and captions, create playlists, and embed your videos on your website or blog.
What are subtitles and captions?
Subtitles are a written representation of the spoken dialogue in a video. They usually appear at the bottom of the screen and include timely information so that viewers can follow along. Whatever is said in the video is written out in the subtitles so that viewers can follow along. You've most likely seen subtitles in foreign films or TV shows.
On the other hand, captions are a written representation of all the audio in a video, including dialogue, sound effects, and music. They usually appear at the bottom of the screen and include timing information so that viewers can follow along. Captions might consist of descriptions of sound effects, such as "phone ringing" or "doorbell."
Both subtitles and captions are essential for viewers who are deaf or hard of hearing and for viewers who don't speak the language of the video.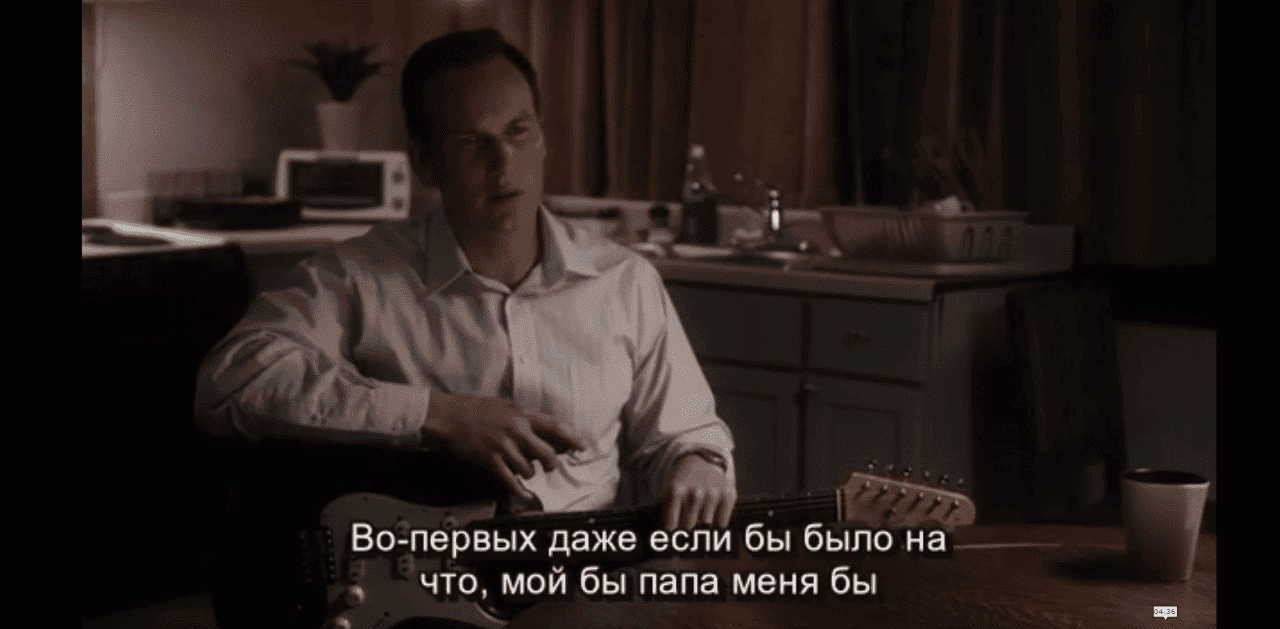 The benefits of adding subtitles and captions to Panopto videos
There are many benefits to adding subtitles and captions to your Panopto videos. First and foremost, it makes your videos accessible to a wider audience. This is especially important for businesses and universities who want to make sure that their video content is inclusive. They also:
Help viewers understand your videos better
Subtitles and captions help viewers understand your videos better by providing them with written context for the spoken dialogue and audio. This is especially helpful for viewers who are watching your videos in a noisy environment or for those who are not native speakers of the language. Studies have shown that viewers retain more information when they can read and listen to it simultaneously.
Improve search engine optimization (SEO)
Adding subtitles and captions to your videos improves their SEO because search engines can index the text. Your videos are more likely to appear in search results for certain keywords, which can lead to more views.
With Panopto's robust search features, viewers can easily find the videos they're looking for. And with subtitles and captions, they can understand your videos better too!
Make your videos more engaging
Subtitles and captions can make your videos more engaging by providing viewers with additional information about the content. For example, subtitles can help viewers follow along and understand the key points if you're giving a presentation. If you're sharing a story, captions can help describe the emotions and atmosphere.
Translate your videos into other languages
Adding subtitles and captions to your videos makes translating them into other languages easier and faster. You can either use automatic translation services or hire professional translators to create accurate subtitles and captions in another language. With Panopto, you can reach a global audience with your video content, but only if it's accessible to viewers who don't speak your language.
By making your videos accessible to a broader audience, you're also more likely to get positive engagement.
Subtitles and captions give your videos a more polished, professional look. They convey to your viewers that you care about making your content accessible and inclusive. Most importantly, they show that you're willing to go the extra mile to ensure that everyone can enjoy and benefit from your videos.
Big-budget productions always include subtitles and captions, and there's a good reason for that. Even if you're just sharing a lesson with your school, it's always best for your videos to look and feel like the real deal.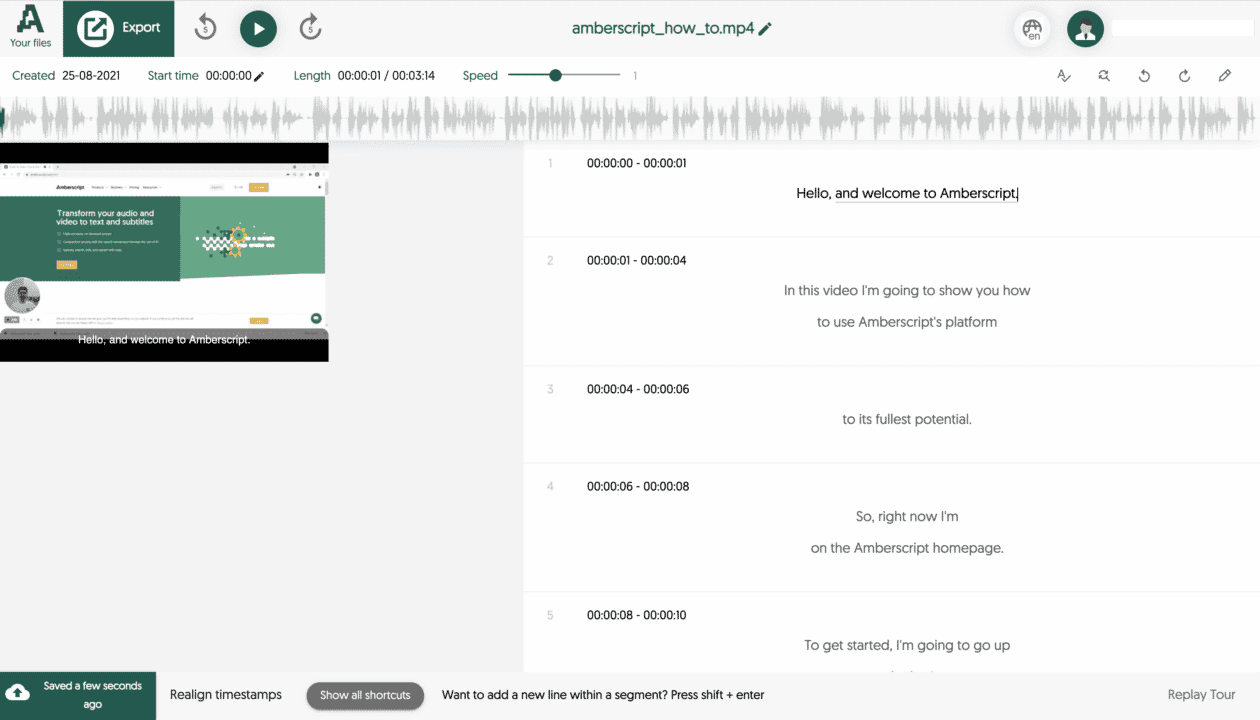 How to add subtitles to your videos with Amberscript.
Fortunately, Panopto makes it easy to add subtitles and captions to your videos if you already have the text. If you don't have the text, you can either transcribe your videos or create subtitles from scratch.
Here's a step-by-step guide to adding subtitles and captions to your Panopto videos:
1. Upload to video to Amberscript
First, you'll need to upload your video to Amberscript. Amberscript is a subtitling company that provides both software and manual subtitles. Our subtitles are 100% accurate, and we can translate them into 39 languages.
To upload your video, simply go to our website to create a free trial account. Once you've created an account, login and click "Add new project." Then, select the video file that you want to add subtitles or captions to. We accept all major video and audio formats, so you shouldn't have any trouble uploading your file.
2. Choose manual or automatic subtitles
Next, you'll need to choose whether you want us to create your subtitles and captions manually or automatically. If you choose our automatic option, we'll use speech recognition technology to create subtitles from your video. This is a great option if you're short on time or if you don't have a transcript of your video. However, we recommend choosing the manual option if you want 100% accurate subtitles.
If you choose the manual option, one of our certified subtitle editors will watch your video and transcribe it into text. We'll then create the subtitles and captions from that text. This option is more time-consuming, but it's the only way to guarantee accuracy. Of course, a mix of both automatic and manual subtitles is also an option.
Creating subtitles with Amberscript is easy and affordable regardless of which option you choose.
The final step is to export your file. Once your subtitles and captions are complete, you can download them in any major text format, including SRT, VTT, and DOCX. Panopto accepts all these formats, so you can easily upload your subtitles and captions to their platform.
That's all it takes to add subtitles and captions to your Panopto videos! As you can see, the process is quick and easy with Amberscript.
How to burn closed captions in Panopto
Adding closed captions to your Panopto videos can make them more accessible to viewers who are deaf or hard of hearing, as well as those who speak a different language or are watching in a noisy environment. It's a simple but effective way to improve the accessibility of your content.
Open Panopto and navigate to the video you want to add captions to.
Click on the Edit button to open the video editor.
Click on the Captions tab in the left-hand menu.
Click on the Create button to start creating your closed captions.
Choose your caption format. Panopto supports SRT, WebVTT, and DFXP.
Select the language you want to add captions for.
Start typing your captions into the text box provided. You can also copy and paste captions from a pre-existing document.
Sync your captions to the video by playing the video and adjusting the timecodes.
Once you've finished adding your captions, click Save.
You can now view your captions by clicking on the Captions button in the video player.
Panopto also offers the option to upload pre-existing caption files, which can save time if you've already created captions in a different program. To upload pre-existing captions, simply click on the Upload button on the Captions tab and choose the file you want to upload.
It's important to note that closed captions are different from open captions. Closed captions can be turned on and off by the viewer, while open captions are permanently burned into the video. Panopto only supports closed captions, so if you need to add open captions to your video, you'll need to use a different program. If you want more information about closed captions, you can find a detailed explanation on our blog.
Amberscript is an AI-powered subtitling and captioning company. We provide accurate, affordable, and fast subtitles in a multitude of languages. Our platform is easy to use, and we offer both automatic and manual subtitle options. Our solution is perfect for businesses and universities that want to improve the way they train, teach, and share knowledge.
If you're looking for a way to make your Panopto videos more accessible and inclusive, look no further than Amberscript. From Netflix to Warner Bros., our clients trust us to provide them with high-quality subtitles and captions. And we're proud to say that we always deliver.
Our customer service team is available from Monday to Friday to answer any questions you may have. So, what are you waiting for? Sign up for free today and see how Amberscript can help you take your video content to the next level!