Instagram is one of the world's top video content platforms. On a platform with plenty of quantity, it's even more important to make sure that you're putting out the quality of video people want to earn their views.
Subtitles and captions have become an essential part of Instagram videos and Reels for effectively connecting with audiences. Placing subtitles on your videos increases engagement, views, and the length of time that people watch your videos.
Adding high-quality subtitles to your Instagram videos doesn't need to be a complicated process and will help you make the most of your social media presence. Here's what you need to know about Instagram Reels and how you can easily add accurate, engaging subtitles to them.
What are Instagram Reels?
Instagram Reels are short, scrollable videos that are quickly becoming the main media type on people's profiles. Reels were created in response to the popularity of TikTok videos, and are now the way that many people and brands engage with and produce content on Instagram.
Reels can be up to 60 seconds long. You can add music or audio to the video, AR effects, adjust the speed of the video, and apply other fun edits directly in Instagram's editor.
Reels are fullscreen videos, which is one reason why they have the best engagement on Instagram — they dominate the screen. The other reason is that Instagram prioritizes Reels content in its algorithm. But even though Reels have exciting options to add popular sounds and music, using text is still one of the most effective and easy ways to improve your videos' performance.
How can adding closed captions to your Instagram video increase engagement?
Most people are aware that adding captions and subtitles to videos increases accessibility and inclusivity. Nowadays, having subtitles on Instagram videos has many other benefits that boost engagement, watch time, and other important performance metrics.
Captures attention quicker
Around 65-percent of people are visual learners, giving you a real opportunity to pull viewers in. That being so, Instagram users are seeing your Reels as they scroll through a sea of other Reels.
If they're not immediately sure of what's happening in the video and if it's of interest to them, they're likely to scroll past it. After all, the average person has an attention span of only eight seconds.
When you include subtitles, viewers have more information to quickly understand what's going on in the video. You may not have been able to capture that attention with your visuals alone.
Engage users without sound
For many, audio is an important part of video content. The problem is, you can't rely entirely on great audio to attract and engage viewers. Nearly 70-percent of people watch videos with the sound off when they're in public.
If people can't understand what's going on in your video with the sound off, they're likely to skip it. Most people are more likely to finish videos that include closed captions or subtitles.
Younger generations prefer subtitles
The use of subtitles isn't limited to social media. Studies show that up to 80-percent of young people prefer subtitles some or all of the time when they watch TV. That's a preference that extends to social video content like Reels.
Over 78-percent of Instagram users range from 18-34 years old, which is the same demographic that chooses to put on subtitles when they watch videos. Instagram audiences are exposed to a wide range of video content, and subtitles offer a standard comfortable way for them to engage with and understand all of those different videos.
Videos are easier to understand
Subtitles ultimately make your Instagram videos easier to understand and engage with. Similar to how you can more quickly capture attention with captions, you can also more effectively communicate your message.
It's proven that videos with text stand out more and are more memorable than those without it. Information that's communicated by text is easier to remember and process for many audiences, especially the younger generations that make up a large part of Instagram's user base.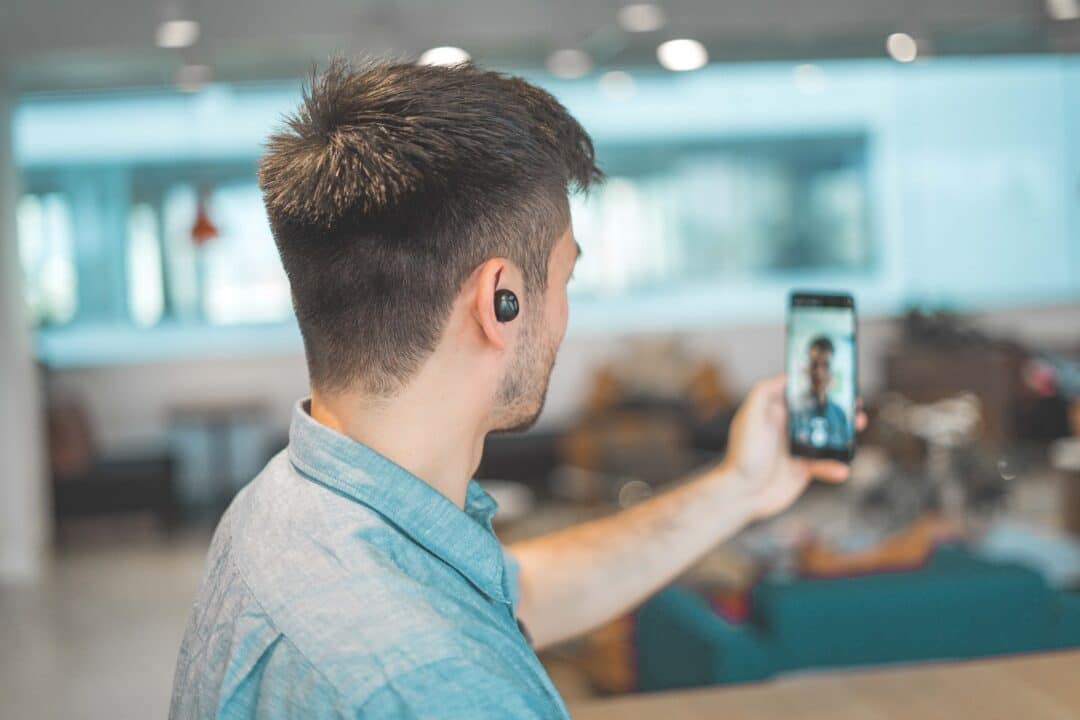 Steps for adding closed captions to an Instagram video
Generating captions can definitely be time consuming when you do it yourself. Luckily, you can add captions and subtitles within minutes when you use Amberscript. Here's how it works.
1. Upload your video to Amberscript
When you're ready to caption your video, simply upload it to Amberscript. Uploading is fast and easy, and you can send your video to us in most any file format.
2. Generate captions for Instagram Reels with Amberscript
You have options for adding captions to your video once it's uploaded. Amberscript gives you the flexibility to add subtitles automatically on demand within minutes. You can also take advantage of language translations and technical transcription by using Amberscript's manual transcription service.
For a quick turnaround, you have our Automatic subtitles platform at your fingertips anytime you need. Amberscript uses advanced automatic speech recognition and alignment technology that does all the work for you.
Upload your Instagram Reel and our AI delivers an accurate transcription automatically while you wait.
With over a billion Instagram users in the world, you may want to add subtitles to your Reels in multiple languages. Send your video to us and our language experts will add subtitles in the languages of your choice.
3. Customize the subtitles
When you use Amberscript's AI subtitle generator, you have the opportunity to make any adjustments you want to the text after it's generated. Once it's finished processing, you have full access to our text editor to make those adjustments with ease. If you choose our Manual service, you can go ahead and skip this part.
Our Automatic subtitles are delivered with high accuracy. Even so, you may want to realign the timing of some of the text in your video. Subtitles are timestamped, so you can use the online editor to make any changes you want before finalizing it and exporting.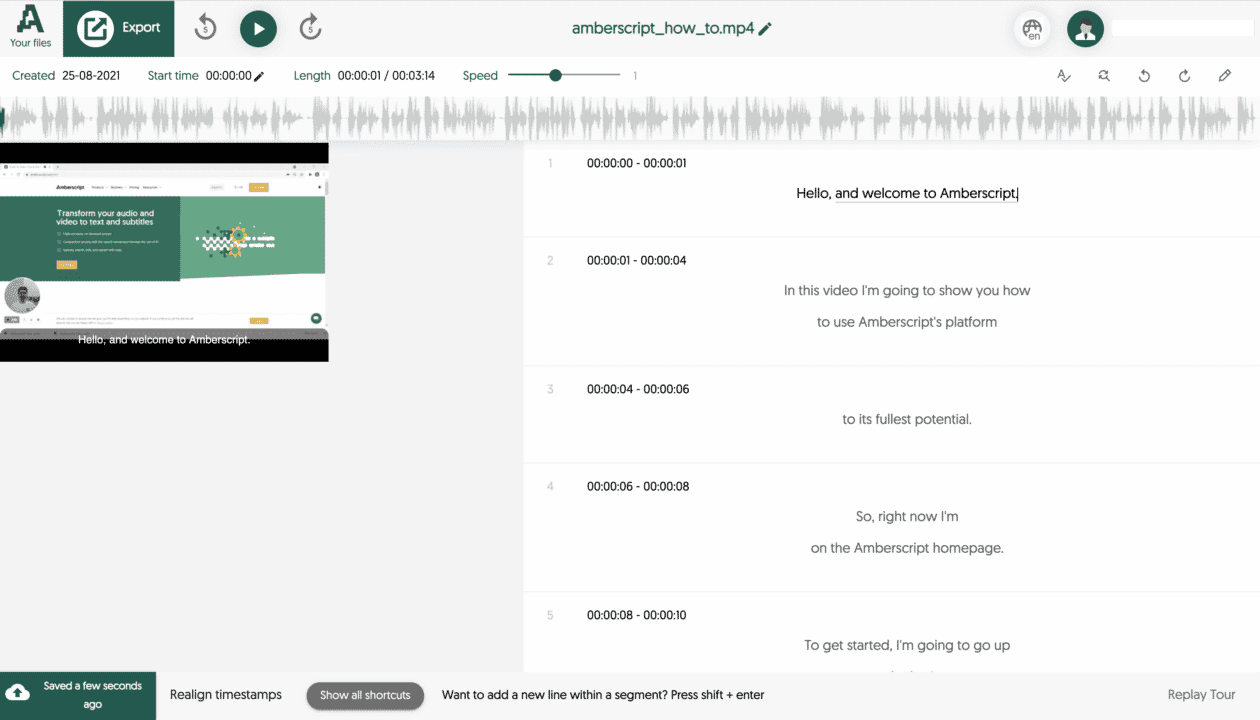 Download the finalized video and upload to Instagram
You have many different options for exporting your video once it's ready to go. Download your Reel as a video file with the subtitles burned in so you can upload it to Instagram directly. If you want the subtitles in a separate file, you can download them as Text, SRT, VTT, or EBU-STL files. Several other formats are available as well.
From there, it's just a matter of rinse and repeat. With Amberscript, you have access to high-quality, fast transcriptions that you can produce at scale.