More and more companies and professionals are choosing LinkedIn as a networking platform. With the growth in popularity, social media trends like video, are making their way to the platform.
As a brand or individual looking to improve your LinkedIn video content, you might be surprised by captions and subtitles. Both are an easy way to improve your engagement.
In this article, we'll cover the benefits of captions and subtitles and how you can add them to your LinkedIn videos.
LinkedIn is a social media platform that helps professionals connect with one another. Unlike platforms like Facebook or Instagram, LinkedIn is designed to focus more on careers. Users can use LinkedIn to share their thoughts and professional insights. The platform also has features to help individuals search for jobs, learn about companies, and get industry news.
Like many other social media platforms, LinkedIn allows users to share videos. Helping brands and users connect with their communities through more than just text.
What are subtitles and closed captions?
Subtitles and closed captions are similar but have slightly different purposes. Both are text that is displayed at the bottom of the screen that reflects the audio in the video.
Subtitles are primarily to help users understand audio in a different language. These are typically translations of the audio. This makes a video accessible to users, even if it's not originally in their native language.
On the other hand, captions are designed to be used by individuals who are hard of hearing or deaf. They will often include more details such as background noise, sound effects, and music.

Video content continues to grow in popularity across platforms. As a result, subtitles and captions are gaining traction as well.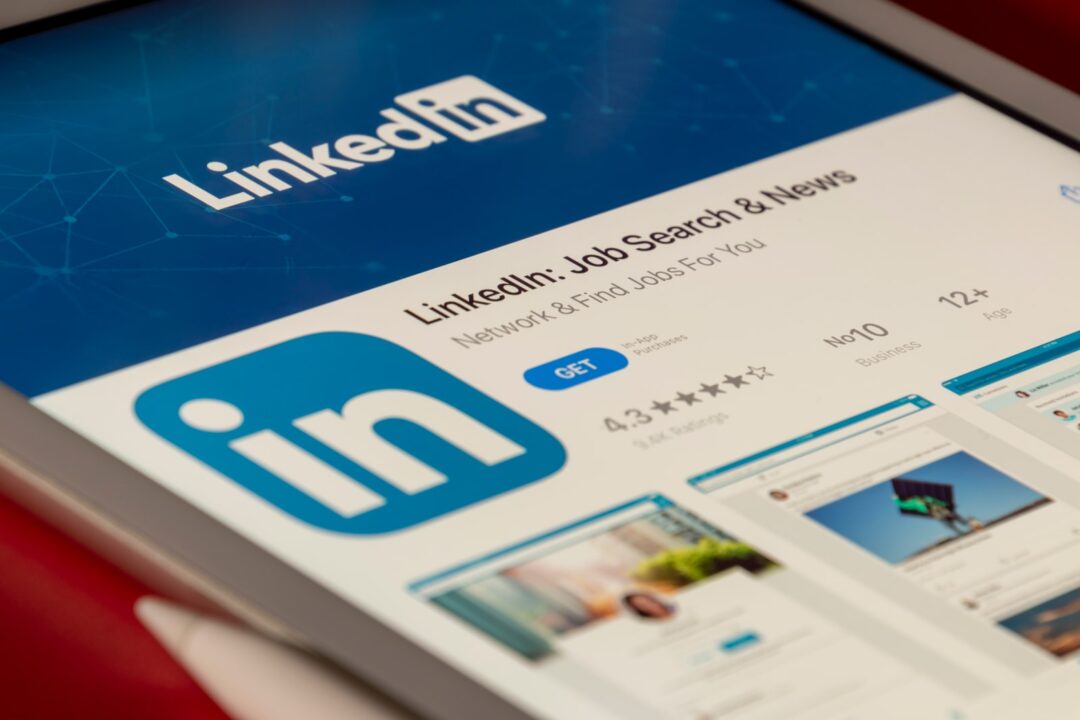 How can adding closed captions to your LinkedIn video increase engagement?
There are many practical reasons to add closed captions or subtitles to your LinkedIn videos. But one of the biggest benefits is increasing the engagement of your videos.
Closed captioning in particular, was designed as an accessibility feature for the deaf and hard of hearing. Build a foundation of accessibility by prioritizing accessible content on LinkedIn.
Approximately 15% of American adults report some hard of hearing. By including closed captions in your videos, you're making your videos available to a much wider audience. Not only will this help more LinkedIn users enjoy your content, but it will also result in better engagement.
LinkedIn is a wealth of knowledge for professionals in any industry. With that in mind, LinkedIn videos can often include complex topics or industry jargon.
Add closed captions to your video to help your audience understand your content. This can make it easier for more users to engage with your videos and help them absorb the content faster. If users struggle with comprehension, it's unlikely that they'll want to watch or engage any further.
Social media platforms, like LinkedIn, suggest content and videos based on their understanding of the topics. AI is becoming increasingly good at interpreting videos and audio. But most platforms still rely heavily on text interpretations. Having captions makes it easier for the algorithm to display your LinkedIn content to the right users.

Search engines such as Google, will also often pick up videos from LinkedIn in search results. Which makes it possible to reach even wider audiences.

While there are many SEO benefits to including closed captions and subtitles, you should still be using them correctly. It is not appropriate to stuff captions with keywords as they should be direct transcriptions of the audio in the video. Search engine and platform algorithms consider these tactics to fall into the category of 'black hat marketing'. Platforms understand that misuse provides a poor experience for users who rely on captions and subtitles. As a result, they disapprove of improper use.
Closed captions can help make your LinkedIn video content accessible to more users, Meanwhile subtitles can help users across the world engage with your content. Subtitles are designed to be offered in many languages. This makes it possible for users who speak different languages to enjoy your videos.
Offering subtitles in different languages is particularly important if you have a global LinkedIn network. Platforms like Amberscript make it simple for you to translate your captions so you can make your content available to a larger audience.
Many LinkedIn users are at work or in an office, which means they're likely scrolling their feeds without sound. By including subtitles and closed captions, they're more likely to watch more of their video. Even users who are off the clock are more likely to browse without audio.
If there's no way to understand the video without sound, the user is likely to move on. Making captions even more important to bolster engagement rates.
Over 80% of consumers say that they would be more inclined to watch a video in full if there are captions available. This means you could be losing on a huge viewer base by skipping out on captions.
Steps for adding closed captions to your LinkedIn video
There are many benefits to adding closed captions to your LinkedIn videos. Fortunately, adding captions is simpler than most people think!

Transcription platforms like Amberscript help generate captions and subtitles quickly and affordably. There's no need to manually scrub through your content to create your captions.
Here's how you can generate captions and subtitles for your LinkedIn videos in 4 easy steps.
Upload your video to Amberscript
Once you've finalized your LinkedIn video, you can easily upload your file to Amberscript.
Generate captions with Amberscript
Once you've uploaded your video, Amberscript can help turn your audio into text for captions. Amberscript's easy-to-use platform offers two ways to generate captions. Depending on your content, you can choose between Manual subtitles or Automatic subtitles.

Manual subtitles are the perfect solution for technical LinkedIn videos. When choosing our Manual subtitle service, you get a language expert who takes the time to perfect your captions. We also check your captions for quality before we deliver your files. While this service takes a touch longer, this guarantees captions that are 100% accurate and ready to upload.
If you require a faster turnaround or are looking for a budget-friendly solution, Amberscript's Automatic subtitle service is the way to go. Our speech recognition technology carefully scans your content to generate an initial set of captions. Amberscript's AI is extremely accurate, helping you save up to 10x the time when compared to captioning your own videos.
Whether you choose our Manual or Automatic services, you'll always have an opportunity to review and customize your captions. Our cutting-edge technology means you can always expect captions that are pretty close to error-free.
However, we've made it easy for you to make any tweaks if necessary. Using our online editor, you can make changes such as adjusting names or updating timestamps. You can also add any custom captions for audio or other details within your video.
If you need more options, our language experts can also help translate your subtitles to reach even more LinkedIn users.
Download the finalized video and upload it to LinkedIn
There are a few ways for you to add subtitles and captions to your LinkedIn videos.

If you're looking to upload a video with captions burned in, you can download your video with the embedded captions right in Amberscript. This video file will include all your captions and is ready to upload to LinkedIn.
If you'd like to take advantage of LinkedIn's closed captioning features, you can also download the SRT files. This file will include all the text and the relevant time stamps. Once you upload your video from your LinkedIn homepage, you can click 'Edit' in the top right corner of your video settings. Click 'Select Caption' to attach your Amberscript SRT file. Follow the remaining prompts to save and post your video.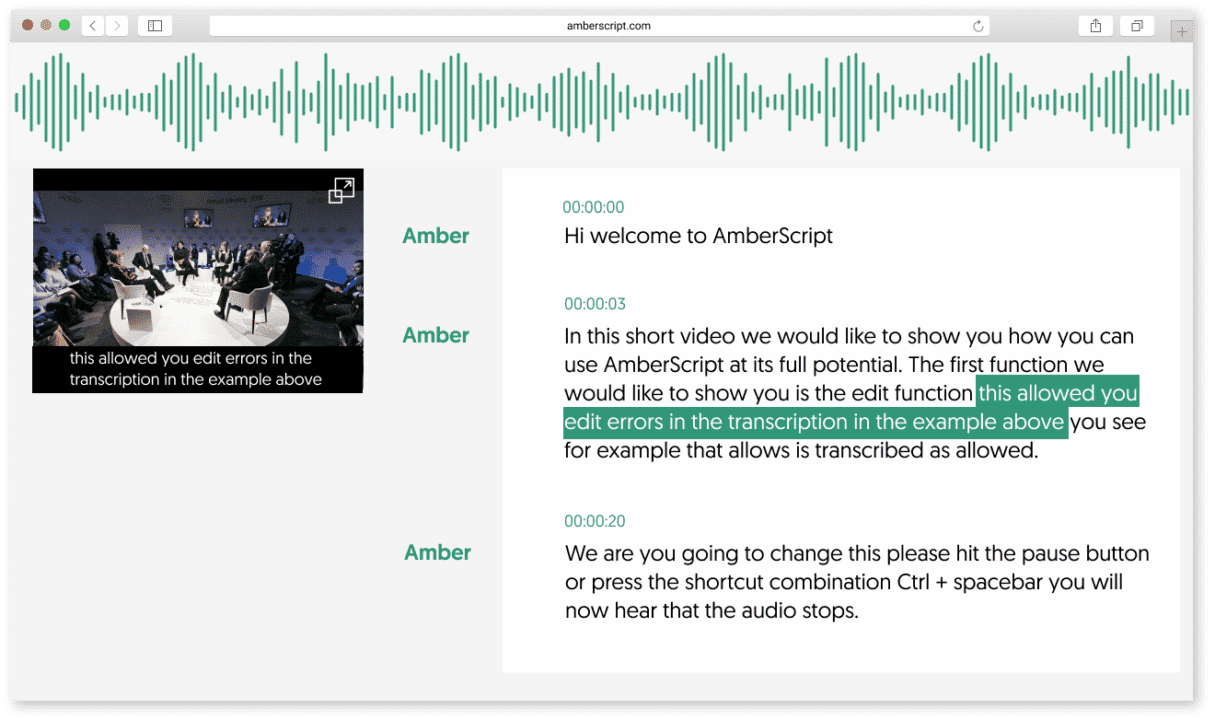 From improving accessibility to increasing engagement rates, adding captions to your LinkedIn video has many benefits,
However, generating captions doesn't need to be rocket science. Instead of spending your time writing captions, let Amberscript do the heavy lifting.
Whether you choose our Automatic or Manual subtitle service, you can feel confident knowing you'll receive precise and accurate captions at an affordable price – every time.