Voice transcriptions, meeting notes from recorded audio, and phone call recordings can save you time and keep valuable information exchanged verbally more accessible. We will show you how to use technology to boost productivity while on home office mode.
Home office, flex-working, or working remotely: it is a trend that is taking many industries by storm and becoming applicable to more and more job situations. It is easy to find an internet connection in almost any corner of the world, meaning the need for expensive business trips becomes nearly obsolete. Colleagues can work across borders with little to no effort; it allows for flexible working hours; and therefore also allows people to easily combine their work with, for example, family life.
While a home office sounds pretty ideal, coordinating the communication within teams as well as company-wide could be tricky. Meetings and conferences may be held online, but who is taking notes? How does one keep a record of important phone calls? How does one spread information or training content to those that cannot be present in a video call at a particular time?
At Amberscript we build AI engines that enable users to automatically transcribe audio and video files to text files. Our software helps businesses and individuals to save time, and have an accurate written record of their verbal communication, whether that takes place in person or online. Here are four examples of how our technology can improve communication within your remote teams.
1. Taking meeting notes efficiently – AI is here to help!
Do you have 5 online meetings a day and no time to take notes? How can you easily get back to what was discussed in one of these meetings and retrieve valuable information?
Our suggestion is to record at least the important meetings and quickly transcribe it using an automatic transcription software. If you use software like Amberscript, the information will be available in text format and it can easily be stored.
Another advantage is that, by using our online Editor, you can search through the text, highlight, edit it, and quickly make a summary of the meeting to be shared with your colleagues.
The alternative is using templates for meeting notes but if you can use technology to save you time and have more accurate records of your discussions, then why not?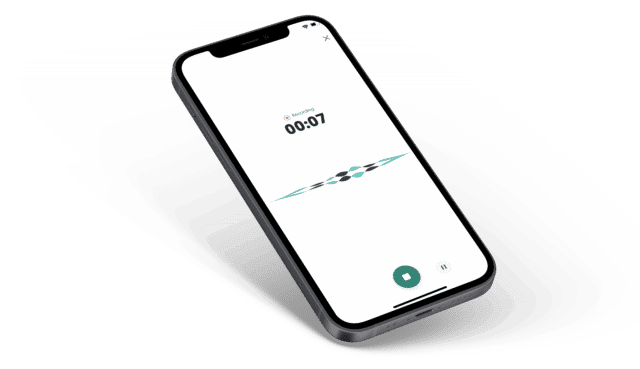 How to Record a Video Call on Zoom, Skype, Hangouts, or with your Computer
Don't want to miss anything about your video call? Here is how to record video calls with Zoom, Skype, Google Meet, Hangouts, and with your own computer.
Learn more
2. Keeping track of information exchanged in phone calls
While working remotely, you will probably need to make a lot more phone calls, to talk to your boss, a supervisor or a colleague. You might need to explain new working processes or onboard a new colleague. Everything that is said in these calls may be very important and difficult to remember as the conversation continues. If you record the phone call, you can upload the recording to Amberscript and get a textual transcript. In this way, you will not miss out on any important information.
Do not forget to get consent from the person on the other side of the line to record it!
3. Voice transcription – Make voice notes and keep the written record!
Do you like to brainstorm out loud but sometimes forget to take notes? Start recording your voice and simply upload the recording to Amberscript. Our tool lets you transcribe voice memos and is very easy. We will make sure that your thoughts are converted into notes and no good ideas are lost!
4. Create Instructional Videos and Training
In case you need to adopt new processes or onboard new employees, working from home may mean you will provide instructional videos or online training material. It might be hard for those watching the content to process all information. So why not provide the option for co-workers to upload the video or audio content to Amberscript, so they can have a textual version of the content? Saves time writing up long and detailed guides and manuals.
As you can see, there are many ways that our software can help make working remotely a little easier. Automating meeting notes, recording phone calls recording, and using voice transcription can provenly improve your work routine! So, head on over to our online tool and get your first 10 minutes of audio/video content transcribed for free!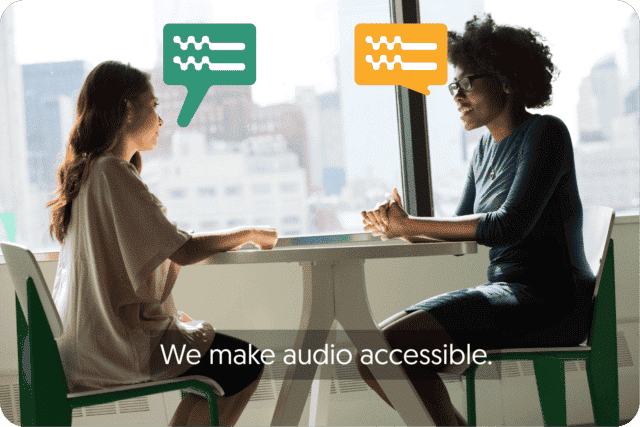 Get a customized offer
Request a quote for your transcription needs
How Amberscript can help to keep your meeting notes
As we already mentioned above, one of the best ways to keep your meeting notes is by transcribing them. On the other hand, transcribing only 1-hour of audio can take up to 5-6 hours to manually transcribe.
A transcript is a word-for-word written record of what was said during a conference or consultation, and it's used for various purposes. It may be requested for those with a hearing impairment, who don't speak the language being spoken, or for those unable to attend the meeting in person. In addition, transcripts help keep track of who said what and at what time. Transcribing your meetings is extremely beneficial as you can easily keep all of the information.
How can you easily transcribe your meetings with Amberscript?
Luckily, there are companies, such as Amberscript that offer automatic transcription solutions. Amberscript's software is highly accurate and can generate transcripts in as fast as 5 minutes for the highest efficiency. Are you interested in how you can easily generate transcriptions of your meeting notes with us?
Upload your file(s) to the Amberscript platform
Choose between

automatic

and

professional

(human) transcription.
Choose the languages ​​of your audio that best suit your needs (several languages ​​are available including English, Portuguese, Spanish, Italian and French).
Wait a few minutes for our software to transcribe your audio
With automatic transcription, our transcription software will create a first draft of your transcript in a short time. You can then view this and edit and perfect it in our intuitive online editor. Our automatic transcription software is already up to 85% accurate. However, it is still a machine and errors can occur, especially with proper names. To avoid these, you can also try our new Glossary/Dictionary feature!
Once you've finished post-editing and are happy with your transcript, you can export it in a format of your choice. Amberscript has all common file formats for import and export.
In case you would like to receive transcripts of up to 100% accuracy, you can always request a quote for our human-made transcriptions.
Would you like to know how to transcribe your meeting on different platforms? Read our detailed guides on the steps:
Frequently asked questions