In Europe, digital accessibility will play a big role in the public agenda in 2020. Driven by a legislation change and mandatory standards on the web content accessibility guidelines (WCAG 2.1), many public organizations are struggling to find pragmatic solutions that fit into the budget, fit into processes, and solve the issue of making digital content accessible.
The background of digital accessibility in Europe
Here is why it is worth taking the legislation and the move towards a digitally accessible Europe seriously:
The US is far ahead of Europe when it comes to Digital accessibility (especially in the educational sector) and serves as a role model for peers in Europe;
Technology has come a long way and is now ready to pave the way towards better digital inclusion on the Internet by using AI, as for example in automatic speech recognition;
It's a universally known fact that digital accessibility not only benefits the disabled or impaired people but all of us by dramatically improving overall user-friendliness;
On the 2nd of December 2016, the European directive 2102 on digital accessibility has been published. This guideline comes with some major deadlines and binds public institutions to accessible online content and presence.
Unfortunately, that doesn't really apply to everyone. Physically, mentally or sensorially disabled people, as for instance hearing impaired or deaf people, cannot access or use all the digitally available resources unless they are designed in an accessible manner.
And the problem doesn't lie within the handicaps themselves or the derived dependency of those who are affected but within how these handicaps and difficulties are handled by the society. And that is exactly where the new EU directive jumps in and initiates a shift towards more digital inclusion, towards more given accessibility instead of demand-based solutions – because the inclusion, as well as having equal opportunities and being able to participate in the day-to-day life is considered to be a basic human right.
As statistics show, there are more than just a few people that will benefit from the steps that are required by the directive: Around 80 million people in Europe live with a severe handicap and around 5% of the world's population is hearing impaired. That adds up to over 360 million people.
But as already mentioned, these are not the only ones to benefit from measures concerning digital accessibility since a more accessible approach primarily means a more user-friendly approach.
With the new EU directive on digital accessibility regarding websites of public institutions', a more inclusive Europe with a unified legislation on the mentioned topic is pursued. After the directive was put into force on the 22nd of December 2016, the deadline for EU members to implement the included objectives into national law was on the 23rd September 2018. The applicable standard for digital accessibility that has been established by the European Union within the EU 2016/2102 framework is the European norm (EN) 301 549 V 2.1.2. This refers to the level A and AA of the international standards of the web content accessibility guidelines (WCAG) 2.1 as valid minimum requirements in digital accessibility.
What exactly does digital accessibility mean?
Officially, accessibility meaning implies that all people, independently of their physical or mental condition, can equally access and utilize things and applications – without substantial difficulties or external assistance.
Digital accessibility is a more specific term. It refers to digital, often web-based, offers (Internet and Intranet), programs, operation systems, digital and mobile applications and file formats of office applications. All these things need to be designed perceivable, operable, understandable and robust in order to be considered accessible. All people, i.e. people with auditory and visual impairments, as well as people with physical, motor, cognitive and neurological limitations, must be able to have equal and independent access to all of the former mentioned offers.
Digital accessibility measures are not only targeted at people with handicaps, but they also benefit elderly people since, on one hand, they were not born as "Digital Natives" and on the other hand, age naturally leads to a decrease in certain abilities. Furthermore, also people with temporary limitations, i.e. for instance broken limbs, benefit from digital accessibility.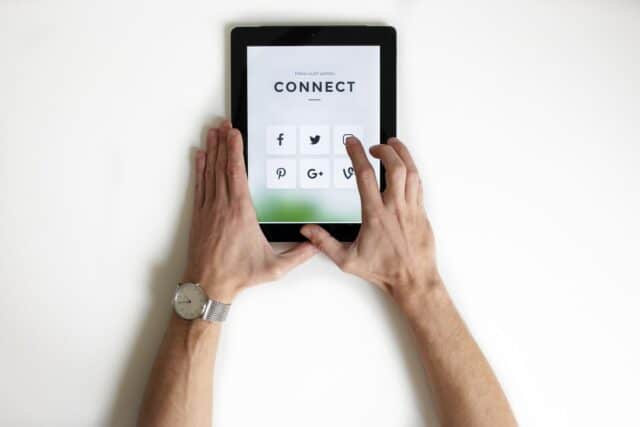 Learn more about digital accessibility
Local digital accessibility legislation map
The status of technology
Leave your e-mail address to download the free eBook
Read more
The elephant in the room: what applies when and for whom?
The directive addresses public institutions, i.e. any federal, state, county or municipal institution such as public universities or political institutions.
As already mentioned, the minimum requirements regarding the level of digital accessibility are given in form of the European Norm EN 301 549, which in turn refers to around 50 criteria of the web content accessibility guidelines WCAG 2.1.
No matter how complex the national legislation can get, in the end the WCAG 2.1 standards are a reliable guide to achieve the minimum accessibility standards as required by the EU directive.
Please find the links to the mentioned standard and guideline here:
In the following you'll find a summary of the most important measures and requirements:
All content and applications etc. have to be designed perceivable, operable, understandable and robust.
Text alternatives: For all content that is not text (i.e. for instance non-moving pictures, graphs or infographics) there has to be an alternative as for example large print, braille, speech, symbols or easy language. The according success criteria from the WCAG are the following:
SC 1.1.1 Non-text content
SC 1.3.1 Info and Relationships
SC 2.4.4 Link Purpose (in context)
For time-based (pre-recorded) video and audio, transcripts and captions need to be available. Please find the exact requirements in the attached table below:
| | Alternative text content | Subtitling/Captions | Audio description | Transcription |
| --- | --- | --- | --- | --- |
| Pre-recorded audio (only audio, e.g. podcasts) | Required | Not required | Not required | Required |
| Pre-recorded moving pictures (video only, e.g. animations without sound) | Required | Not required | Required if there is no transcription | Required if there is no audio description |
| Pre-recorded films (lecture capture, tutorials, learning videos, etc.) | Required | Required | Required, unless all visual information is also audible | Not required unless the film contains interactive elements |
The according to WCAG-success criteria are the following:
SC 1.2.1 Audio or video-only (pre-recorded)
SC 1.2.2 Captions (pre-recorded media)
SC 1.2.3 Audio Description (pre-recorded media);
Content should always be presented in various ways (e.g. by an easy layout) without losing any information or structure;
Content should always be presented in a way that it is easy to detect and read, e.g. by using high color contrasts or the possibility to increase the font;
All features should be operable through the keyboard;
Websites should always be designed in a way that they are predictable to use.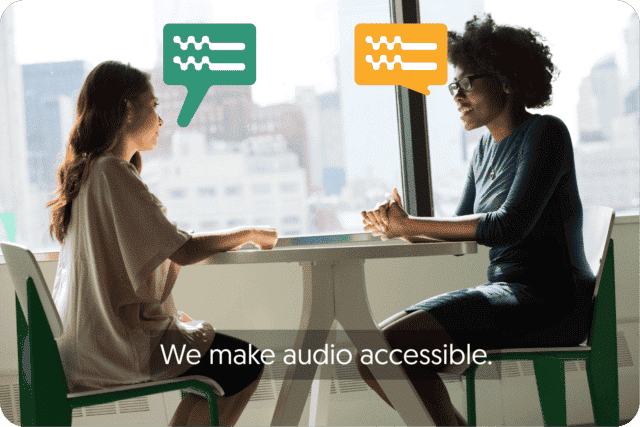 Get a customized offer
Request a quote for your transcription needs
Additional mandatory measures
Provision of a comprehensive, detailed and annually updated statement regarding the provided accessibility. This statement must be reachable from every page of the corresponding website.
Provision of a possibility to easily and electronically get in touch (Feedback-Mechanism). This feedback-mechanism must also be reachable from every page of the corresponding website.
23.09.2019: New websites, created after 23.09.2018, have to be accessible
23.09.2020: All other websites (intranets, extranets), and time-based media such as video and audio have to be accessible. This deadline is the most relevant to institutions that use media to support learning.
23.09.2021: All mobile applications have to be accessible
While the legislation around Digital accessibility can be perceived as a challenging task, or even as an operational hurdle, it is important to keep in mind the essence of the legislation: To take responsibility as a society for all citizens – including people with handicaps.
Eventually, all institutions and companies, be it public or private, benefit from making their (online) presence and offers accessible for anyone. But not only that – as already mentioned, the inclusion of all people in all parts of everyday life is also a basic human right and should not find an end anywhere. Furthermore: to become inclusive as an organization is not the job or the responsibility of one single person or department. Being digitally accessible is a process and has to be actively lived, integrated and coordinated from all sides.
In the end, the whole "digital accessibility" issue should not be considered a burden, but much more an opportunity! Ultimately we all benefit from the applicable measures since the basic meaning of accessibility is user-friendliness.
You might also be interested in reading:
Frequently asked questions