TikTok is one of the most popular social media applications today, and millions of users are using it daily. If you want to maximize your exposure on TikTok, you need to make sure that your content is appealing and engaging enough to keep viewers interested in it. This means that you need to include subtitles in your TikTok videos so that viewers know what they're watching. However, not all TikTok users understand how important subtitles are or how to add them to TikTok videos.
So, if you're interested in learning how to add subtitles to TikTok videos and how having subtitles can help increase engagement, then this article is for you!
TikTok (also known as Douyin in China) is a social video platform developed by ByteDance that has over 1 billion users as of September 2021. If you've never heard of TikTok, here's what it is: It's like Snapchat or Instagram, except it's for video rather than still images. It lets you create short videos up to ten minutes long and then share them with your followers. You can also follow other users on the platform, who will then be able to follow you back.
TikTok is becoming popular all over the world because it's easy to use and fun as well as useful for sharing short clips with friends or strangers around the world. You can create an account free and start making videos with all sorts of fun filters and effects. You can also chat with friends who are on TikTok and share your videos with them.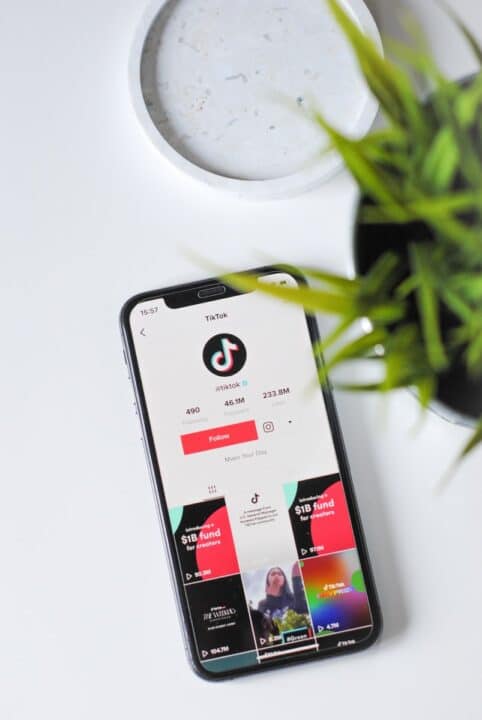 What are Subtitles on TikTok videos?
Subtitles are text overlays that appear over the TikTok videos. They provide translations, descriptions, and other information about the video. You can use them to add clarity to your TikTok videos.
Subtitles are great for people who struggle with hearing or processing audio because they let you read along with the video without having to strain your eyes or ears! They also increase comprehension by providing additional information about what is being said during a video.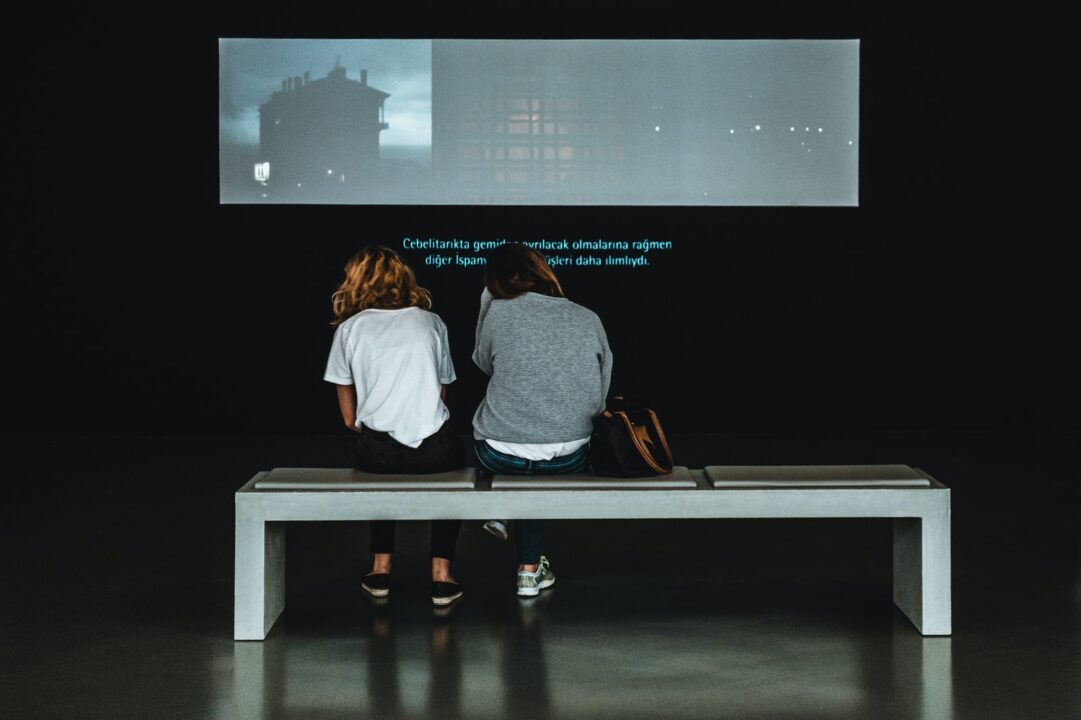 How Can Adding Subtitles Increase Engagement on Your TikTok Videos
Makes Your Content Accessible to More People
Using your smartphone to record a video and upload it on TikTok is easy. But, finding a massive audience to watch video on the platform is a little bit more complicated. However, subtitles are one of the most powerful tools you have at your disposal when it comes to increasing engagement on your TikTok videos. Here's how.
In today's world, a lot of people want to watch videos with subtitles! Subtitles are a great way to make sure that everyone can get the most out of your content, regardless of their ability to hear or understand what's being said.
Deaf or hard of heard people can often get a lot out of subtitles because they can't hear the dialogue as well as others. When you have a video with subtitles, it will be easier for these users to access and enjoy, which will increase engagement in your TikTok videos.
Overcome Language Barriers
Subtitles can be used to overcome language barriers by translating words or phrases into the user's preferred language. This is especially helpful for content creators who may not have an interest in learning foreign languages but want their content translated into other languages so that it can be viewed by audiences around the world!
Moreover, your audience will appreciate this as well because it shows you care about them and want them to be able to understand everything that's being said.
People who are watching your video will be able to understand the message better and get more out of it. If people who are watching your video are having trouble understanding what's happening, they may just give up on your video – but if they know exactly what's going on, they might be more likely to stick around and watch until the end.
In fact, research has shown that subtitles can improve users' watch time by 40%, and it also increases their chances by 80% of watching your entire clip – which means you'll have more opportunities for engagement if you include them in your videos!
Improve SEO and Google Ranking
Subtitles are a great way to improve your SEO because they are indexed by search engines. When someone searches for a specific word or phrase, the search engine will look at the words that it finds in the subtitles of your video and return results for those particular words. This means that if you have subtitles in your videos, users can find them more easily, and this can improve their search engine rankings which means more traffic for you and more views for all of your videos!
Adding subtitles to your TikTok videos is a great way to add more depth to your content and make it easier for your audience to understand what they're watching.
It will also help you create a more inclusive experience for your viewers, as well as make it easier for them to interpret what they're seeing. Your video will still be engaging even with the sound off, and your viewers won't have to strain their ears while trying to make out what's being said.
How to Add Subtitles to a TikTok video with Amberscript
Amberscript is a powerful subtitle tool that can help you add subtitles to your TikTok videos. It offers a lot of features, and the best part is that it's really simple to use. Here's how to use Amberscript to add subtitles to your TikTok videos:
1. Upload Your Video to Amberscript
Go to the Amberscript, click on upload file, and select the file you want to add subtitles for. The file must be in one of the following formats: MP3, MP4, AAC, M4A, M4V, MOV, WMA, OPUS, FLAC, MPG, and WAV.
2. Generate Captions with Amberscript
Once you've uploaded your video to Amberscript, it will automatically detect the audio track and generate captions for your video using advanced speech recognition technology.
If you prefer a manual approach, there are also professional translation and captions services available. Our language experts will manually translate or create the subtitle into the language of your choice. Please note that automatic subtitles work with 35 different languages, and manual subtitles work with 11 different languages (though you can request a language by contacting our support). You can also manually type or edit the captions in our online text editor if you'd like.
3. Customize the Captions
Sometimes it's just not enough to just add subtitles. You might want to personalize them, too. Using our online text editor, you can set up your own captioning style. You can customize the captions by selecting a specific font, size, color, and style. Some TikTokers prefer italic or cursive captions, whereas others prefer normal or bold texts. Customizing the captions is a great way to add some value and make your TikTok videos stand out.
4. Download the Finalized Video and Upload It to TikTok
Once you've customized your captions, download your subtitle file. You can choose from a variety of subtitle export options, including SRT, VTT, or EBU-STL files. After you've got your video ready, embed your subtitles into your video using any decent video editor tool. After that, just upload it back to TikTok!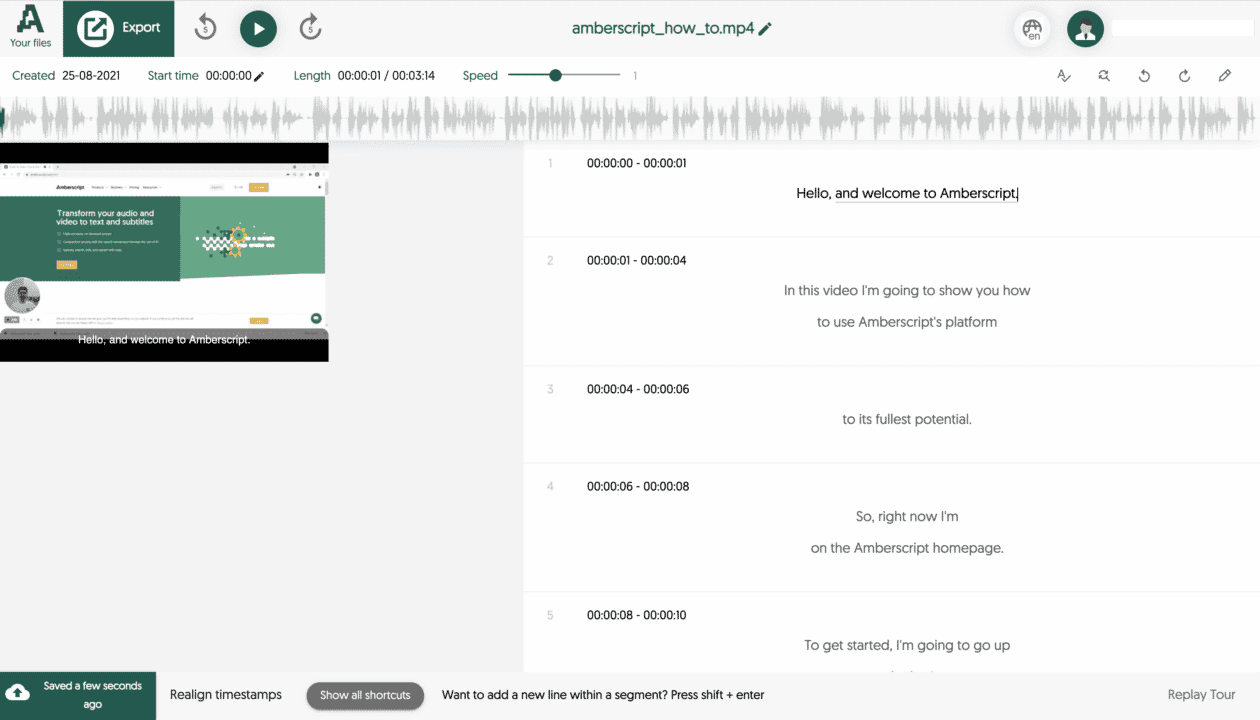 TikTok has taken the internet by storm and become one of the most popular apps out there. People are filming their day-to-day lives and uploading funny or silly things on TikTok. People are also adding subtitles to those videos to make them funnier and easier to understand for the viewer.
Adding subtitles to your TikTok videos takes just a few minutes, but it's well worth the time if you have a lot of non-English speakers following you or if you want to make sure that your message gets through on every video. It may seem like a small thing, but subtitles can help you reach more people and grow your audience.