The Netherlands has had a profound effect on the global stage throughout its long and complex history. In fact, it's a cultural impact that is still keenly felt worldwide today – not to mention an incredibly appealing market in which to do business and grow.
As such, it's little wonder that solutions like the best Dutch transcription software or turning Dutch speech to text are so sought after. Yet which solutions truly provide the best advantages, and what kind of users do they best work for?
The Dutch market is one that is highly internet literate, where consumers trust technology and its capabilities to help them make the best purchasing decisions and entertainment choices.
This makes The Netherlands a highly attractive place for foreign businesses. Yet while Dutch people are quite cosmopolitan, and happy to engage with international brands, they understandably insist that their unique language and its idioms are used fluently and professionally at all times.
This is a big reason why turning Dutch speech to text is such a popular service for brands moving into this market.
What is a transcript and how can it be used?
A transcript is a written version of audio or video content that is – ideally – created with pinpoint accuracy for the benefit of end users.
For longer video essays or podcast interviews, for example, turning Dutch audio to text saves end users time and energy if there are specific aspects of content they want to engage with.
A transcript is a valuable tool in countless creative and business endeavors. For example, an article writer can use it to create a written account of an interview or meeting – or a video content creator can quickly release a transcription of a long video essay that helps students more effectively absorb knowledge on complicated topics.
Transcription can also be a valuable way to back up records of conversations, including vital legal and court proceedings – especially in cases where the original audio or video files are highly likely to be lost or destroyed.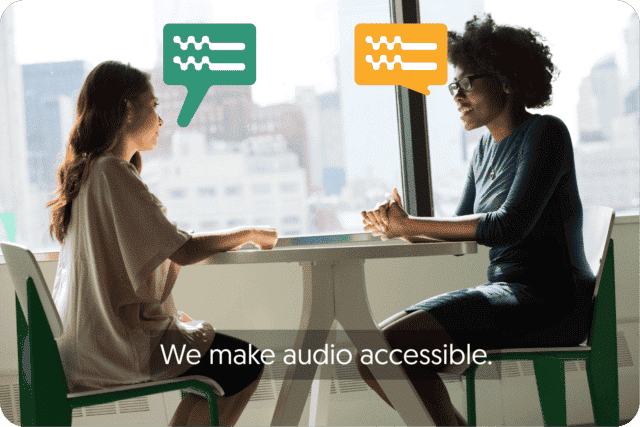 What are some of the best Dutch transcription software options available on the market today?
Amberscript is a leading name in accuracy and precision in the subtitling and transcription sector, and with good reason.
With a dedicated team of fluent speakers of a host of languages – including Dutch – Amberscript features a flexible offering to help users understand how best to turn Dutch speech to text.
That includes automatic transcription services, which use ASR to turn Dutch audio to text for users to later perfect using an online editor – but also a manual option, in which trained Dutch speakers outclass even the best Dutch transcription software to transcribe Dutch with the accuracy that only a fluent or native speaker can provide.
This intelligent mix of human transcription services in combination with the swifter AI automatic solutions sought after by much of the market means that Amberscript is the best Dutch transcription software option for anyone looking to capture accuracy and local idioms into their Dutch marketing or promotional content. But don't just take our word for it – reputable comparison site Top- X rated Amberscript as the best transcription software on the market.

Boasting a robust AI solution as one of the best Dutch transcription software options, Transkriptor functions affordably and rapidly – yet admits that its AI capabilities offer only 80% to 99% accuracy.
Fortunately, the software also features an online text editing interface. This means users who turn Dutch audio to text can tweak it by hand afterwards, as long as they have a good working knowledge of the language to be able to do so.

True to its name, Sonix is fast at transcription, which means you can turn Dutch audio to text in as little as five minutes.
Popular in the medical industry for its speed and relative precision, Sonix also offers a reasonably generous 30 minute free trial. Thereafter, it costs $10 per hour to use.
Sonix has been expressly designed to be user friendly, especially for those looking for the best Dutch transcription software for people only transcribing for the first time. The way beginners are eased into the process does plenty to build confidence.
For those inaccuracies in Dutch that accidentally make it through the system, you can also use an online editor to make changes as required.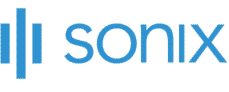 Otter.ai is a popular name in the world of transcription. It's used very often in transcribing English, thanks to a generous monthly allowance of minutes, as well as the ease with which users can drag and drop files from a host of services to have it instantly produce, for example, a transcription of a meeting or a podcast interview.
Otter can also transcribe live, but it may not be the best Dutch transcription software – many, if not more, of the niggly little errors that make it into English transcripts from Otter have their counterparts when it is used to turn Dutch audio to text.
Nonetheless, Otter is affordable and well known in the market, even beyond transcription experts.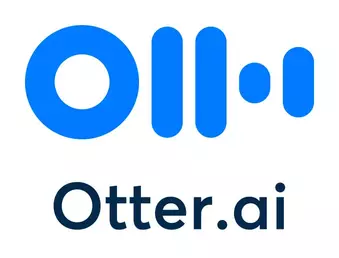 What makes Trint popular with those seeking transcription AI software is its ease of scalability. It has been designed to be used both by solopreneurs and freelancers as much as by huge enterprises and medium sized businesses.
With 31 languages and counting in its capabilities, Trint can certainly function as one of the best Dutch transcription software options if you are adamant on solely relying on AI.
Files are encrypted and there is a moderately generous 3 gigabyte allowance on the final file sizes you are able to create. At $60 per month, pricing could be argued to side with the more corporate interest groups – it's up to you what kind of budget you are willing to set aside to turn Dutch speech to text.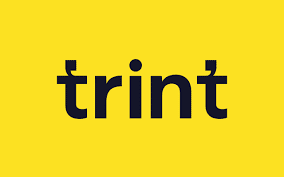 The Netherlands is a dynamic, wealthy and highly open-minded place in the world in which to do business and grow your content user base. Yet the Dutch language itself is one with a long, rich and highly complicated history, which itself has had some surprising influences on even the likes of modern English.
However, as with any language with a long history – and a high proportion of modern speakers – Dutch is a language that is always evolving, always changing, and always committed to certain key rules and idioms that a native speaker knows how to recognize.
Learning how best to engage with any audience you hope to grow within The Netherlands – or even impressing a high end client to helms a business in this country – means committing to the best Dutch transcription software available.
At Amberscript, we believe that AI can do plenty – with the helping hand! Why not try out our transcriptions services yourself with our free trial.