Thanks to downloadable apps smartphones can become powerful tools. One of the features that might be very useful is turning your smartphone into a dictation machine, that will record all your voice memos, speech notes, lectures, meetings, or any other type of audio you'd like to save in your phone's memory.
Let's start with dictation definition
the activity of dictating something for someone else to write down.

Cambridge Advanced Learner's Dictionary & Thesaurus
Sounds pretty obvious, right? Nowadays not many people dictate their words to be written on paper or computer. Thanks to technology we can record voice, speech, or any other type of audio, and playback it afterward. But recording audio doesn't necessarily mean that we've started a dictation process.
Let's use the Cambridge dictionary definition of dictation machine, to understand better the process itself:
a machine used to record spoken words so that they can be written down later

Cambridge Advanced Learner's Dictionary & Thesaurus
You might know it as a "dictaphone", which is a trademark of the company of the same name. Today any device that is capable of recording voice can be considered as a dictation machine, which includes modern smartphones.
We need to keep in mind that recording any type of speech is just a first step in the dictation process. Then words need to be written down – and this part is called transcription.
Again, if we refer to history the whole process used to be much more complicated (and time-consuming!): recorded audio was transcribed by a human, who had to playback the recording over and over again until the whole speech was written down.
Digitalization of dictation process
Today we're surrounded by hi-tech solutions: home appliances that can be controlled wirelessly, super-fast computers, games with real-life physics implementation, etc. We were able to digitize many areas, including dictation.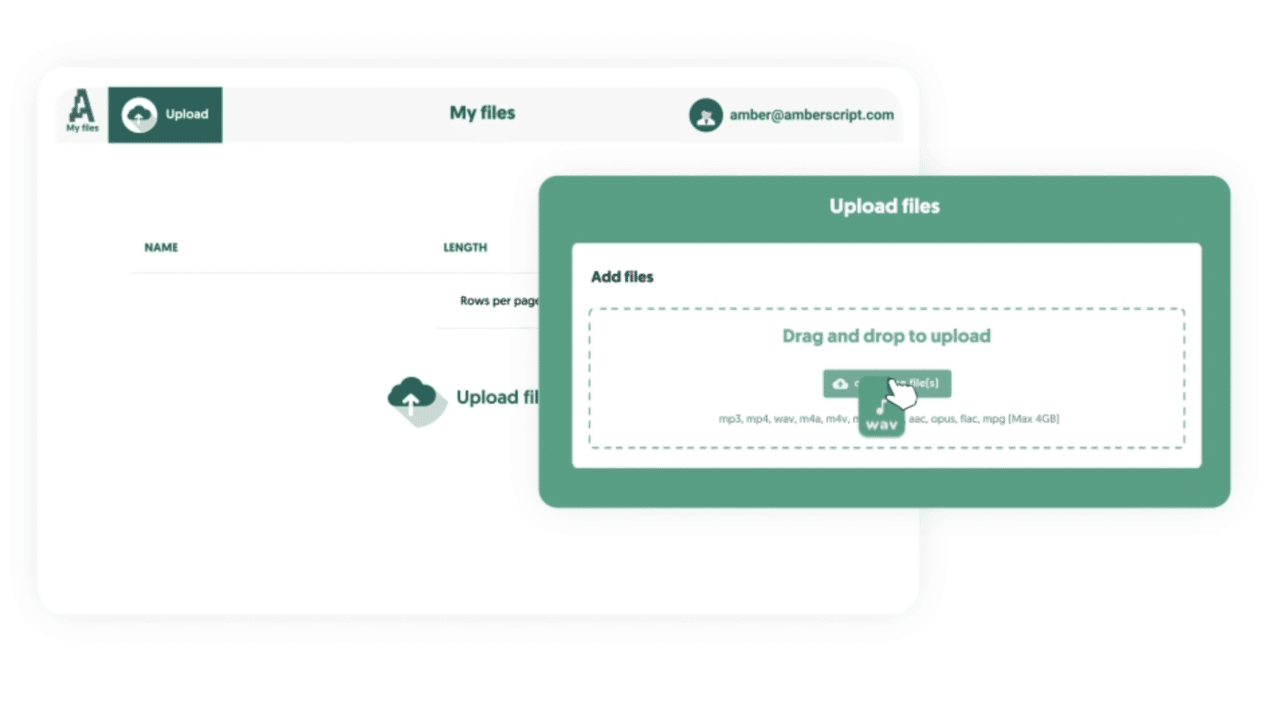 Thanks to AI-powered speech recognition engines, we can offer automatic transcription, that is capable of transcribing speech to text with high accuracy. The whole process is simple:
Upload a file you would like to have transcribed.
Select automatic transcription in the ordering process (alternatively, you can always choose manual transcription in case you need a text with over 99% accuracy).
Finish the ordering process and wait a few moments till your transcript is ready.
Review the text of converted audio, amend some changes if necessary.
Save the transcript and export it to the text file format of your choosing.
There are countless areas where transcribing speech to text comes in handy: media and broadcasting, call centers, healthcare, marketers – just to name a few. The process is already simple, straightforward, highly accurate, and effective. Is there any way to bring that to another level? There it is!
Transcription app in your smartphone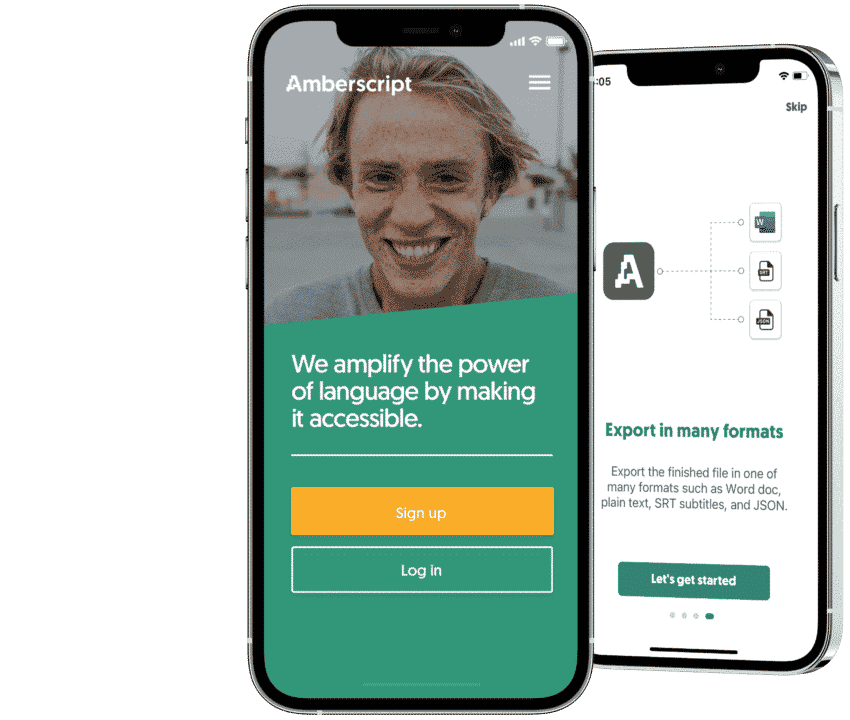 As mentioned above – you probably own a smartphone. A powerful device that allows you to do much more than making phone calls and receiving text messages. Is a machine that helps us and simplifies many areas of our lives. Why couldn't it help you get your voice memos, meeting, lectures, or recorded conversations transcribed?
All you have to do is go to the App Store (or Google Play) or look for a Transcribe voice to text app and install it on your phone.
Once it's there launch the app, log in to your account, or register (if you're a new user), and voila – your smartphone has now become a fully functional dictation machine. You can start recording speech, voice memos, lectures, meetings, or any other type of audio you would like to convert into text afterward. Simply tap the recording button – the application will save your audio file in a .m4a format. It's a MPEG-4 audio file encoded with AAC or ALAC (Apple Lossless Audio Codec). Most commonly used for audio content like songs, podcasts, or audiobooks. This way you can be sure that your recordings are in a quality good enough for Automated Speech Recognition (ASR) engines, to receive highly accurate transcripts. If you want to make sure that your recording is good enough for automatic transcription, please read our article on how to improve audio quality.
Also converting your recording to text is as simple as possible: just select the file you want to be transcribed, approve your order, wait a bit and your transcript will be ready for review. That's it – a simple transcription app changed the smartphone into a fully functional dictation machine.
Convert speech to text with a free app
Next time, when you start wondering how to record audio on iPhone or does Android phone allows you to record speech – you can use our app as a voice memos icon.
You can use this app to record your meetings, lectures, interviews with one tap in our app and convert them instantly to text. The most accurate and reliable transcription service is available directly on your phone.