We are excited to announce Amberscript's achievement of securing a prominent position among the top 20 companies on the SaaS100 list for 2023. Compiled annually by industry experts and featured on Mtsprout.nl, the SaaS100 list recognizes the top 100 Software-as-a-Service (SaaS) companies in the Netherlands.
The SaaS100 list sets a benchmark for excellence in the tech industry and highlights the most promising companies driving innovation and growth in the SaaS sector. Amberscript's inclusion in this list further solidifies our position as a leading player in the market, showcasing our dedication to delivering outstanding products and services to all our customers.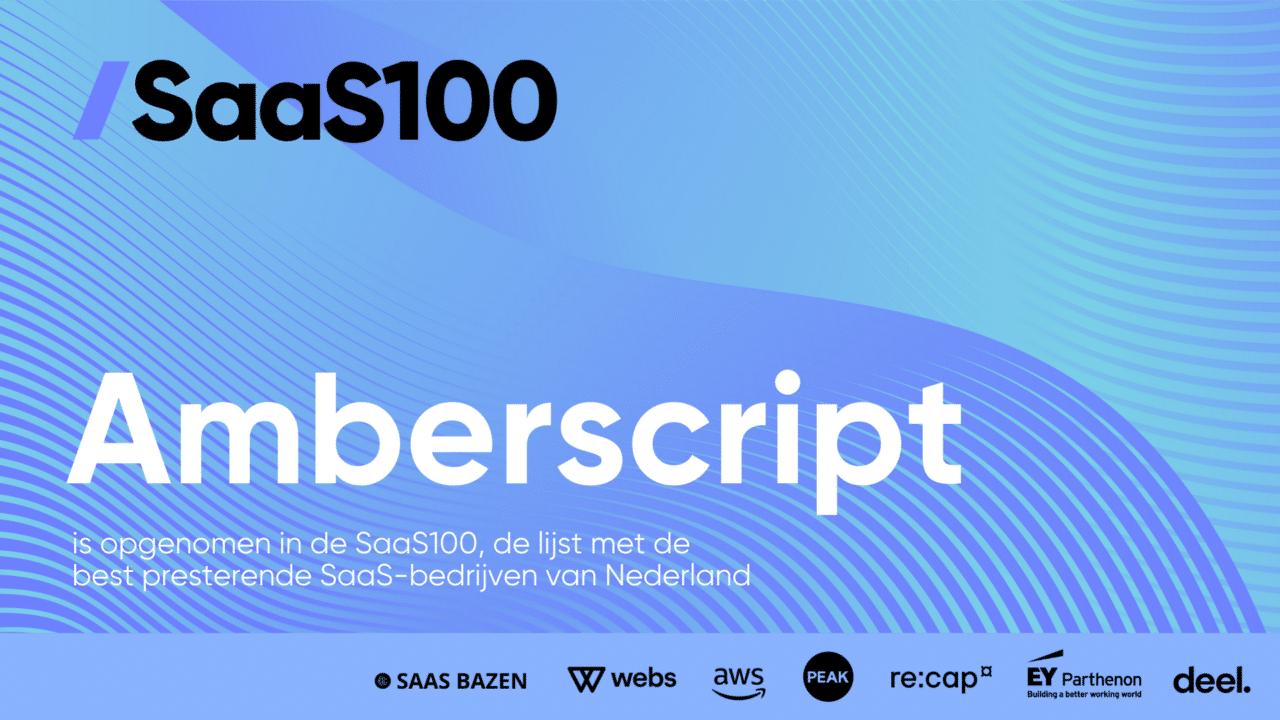 But what exactly is SaaS100?
The SaaS100 list carefully selects online software providers based on various factors such as revenue growth (MRR), churn rate, speed of international expansion, and operational efficiency. Our inclusion in this list not only reaffirms our market leadership but also reflects our commitment to shaping the future of speech recognition technology and revolutionizing the way businesses and individuals interact with audio and video content. At Amberscript, our mission is to make all audio accessible!