About Grundl Leadership Institute
Grundl Leadership Institute stands out as the leading institute of high-quality management training for executives. Boris Grundl, the founder of the institute, is a longtime experienced manager of various teams and companies. Besides his work as a management consultant and coach, Grundl also lectures on the topics of personality development, individual responsibility, and HR management. He has also written and published several books, including "Steh auf – Das Ende aller Ausreden" ("Get up – The end of all excuses") in which he comes to terms with his life-changing accident in 1990.
Grundl Leadership Institute clients include some of the most successful companies in the world. Executives use the Grundl Leadership Institute to develop their skills in management, motivation, and communication.
Paving the way for digital learning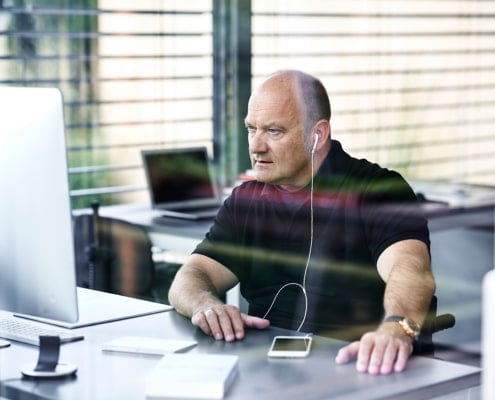 According to Grundl Leadership Institute CEO Jochen Hummel, they anticipated in 2018 that online content would be essential in the future and play an indispensable role in the education sector. For this reason, the institute already began to develop a hybrid form of learning at that time, consisting of live lectures and online seminars. Grundl began recording all its internal and public appearances, set up its own video studio, recruited a professional cameraman and thus began transferring all content into a digital format. The first fully digitized seminar was completed in May 2020.
The professional reputation that Grundl Leadership Institute has built and maintained over many years, resulted in high expectations for offering digital content. For this reason, Grund Leadership Institute partnered with a variety of experts, including those in content creation, participant learning assessment, illustration, and 3D animation development. Amberscript was selected as the expert and partner to create HQ captions for the Institute's videos.
Subtitles are an important component of high-quality video productions:
"The most important thing is that we deliver the same high quality to our customers that Boris Grundl would deliver to you in person. Subtitles are part of that."
In the past, Institute made attempts to create subtitles by their own part-time staff. It turned out that creating high-quality subtitles is an extremely time-consuming process. Further, subtitle creation requires expertise and technical know-how.
Not only the video content needs to be transcribed – which in itself takes a lot of time – but it also needs to be formatted and time-stamped. After hours spent trying to create high-quality subtitles for a video, Hummel's team knew they would need professional help.
"Speed, quality, and reliability were very important to us. We need to be sure the subtitles meet the quality standards of our video production."
Why Grundl Leadership Institute chose Amberscript
After careful research and comparison of providers, with regard to their requirements, Grundl Leadership Institute has decided to work with Amberscript. The main task was to create subtitles for its digital learning content. Hummel has indicated that the quality and price of the subtitles were not the only factors. Also, speed and customer service played a vital role in the selection of providers.
"Amberscript offers their service cheaper than the competitors, thanks to a largely automated process. Besides, the customer service is great. Usually, everything runs so smoothly that I don't even notice anything during the whole process"

reports executive Jochen Hummel.
After two years from when the Grundl Leadership Institute has launched the virtual learning world, it is already a great success. Customers are responding with a lot of enthusiasm. Hummel confirms they are also perceived by major companies as being serious and professional. Thanks to that they are being booked for big-scale and significant projects.
"Our videos are very popular among clients, and the call for more content is getting louder."
Entering new markets with the help of translated subtitles
Looking ahead, Hummel predicts the demand for Grundl Leadership Institute's online content will grow internationally. One way to tap into foreign markets would be to offer English subtitles for German content as well. This would make it possible to tap into international markets. Without too much effort and by offering foreign-language viewers a pleasant customer experience. After the first translation into English with Amberscript's translation service, Hummel says:
"We are very pleased with our partnership with Amberscript. Amberscript outperforms the competition with lower prices, shorter turnaround times, and better quality. Also, Amberscript provides translation services. That makes them a long-term strategic partner for us."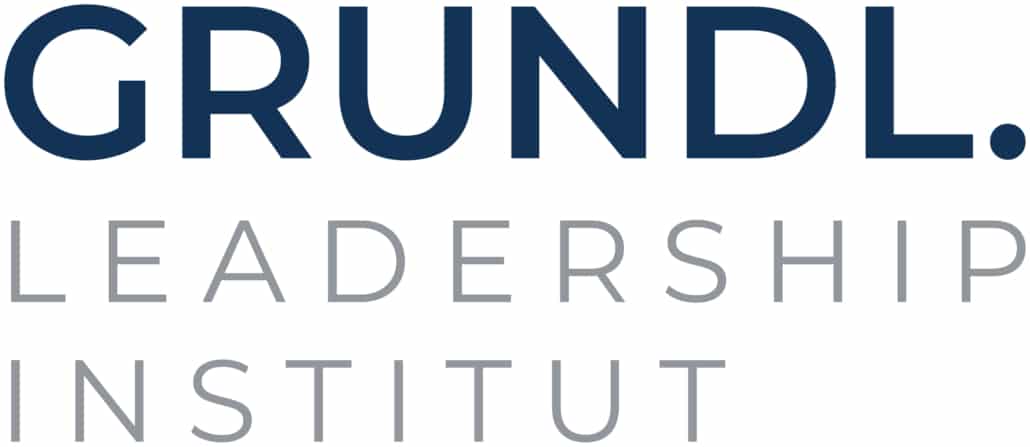 Are you interested in an enterprise solution? Please reach out.