Automatically generate subtitles
Autogenerate subtitles in Polish
Easily get Polish subtitles using our Automatic Speech Recognition (ASR) software. The Polish language is spoken by more than 50 million people worldwide, including most of the population of Poland (97%). There are also large numbers of Polish speakers in neighboring Lithuania, Belarus, and Ukraine. There are 4 or 5 different dialects spoken in Poland: Greater Polish, Lesser Poland, Silesian dialect, and Masovian dialect.
Try for free
Loved by over a million customers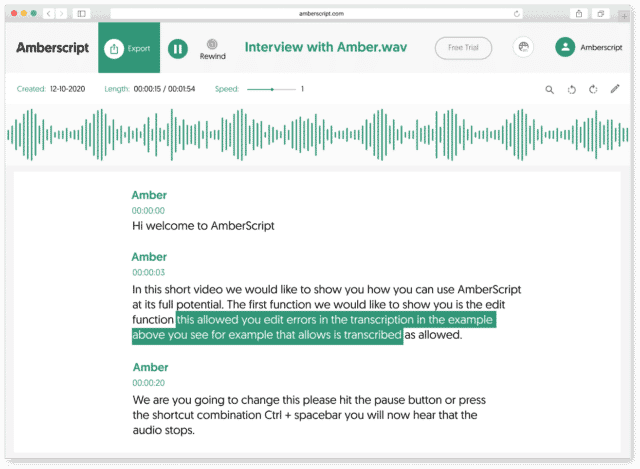 How to automatically generate Polish subtitles:
1. Upload your video in Polish Upload your video. Select the number of speakers and the audio language. Sit back and relax while AI generates the subtitles.
strong>2. Edit your subtitle file You'll receive your subtitle text. Easily make any changes in our cloud-based editor.
3. Export in multiple formats Whatever formats you need, we've got you covered. docx., .txt, .srt, .json, .vtt, or EBU.STL
Check out our
Trustpilot reviews
Excellent
Based on 376 reviews
Great tool for transcription
It's 80% accurate and II always recommend it to all of …
Maja Neumann
Exactly what I was looking for
I didn't know this site, this software. I need to …
Eddy
My honest opinion throughout the last…
My honest opinion throughout the last couple of weeks has …
Daniel Pott
Really helpful and easy to handle
The tool is really helpful and easy to understand. I …
Kathi
Automated transcriptions lighten my workload
As a researcher, I have been using Amberscript to transcribe …
John Siegel
Frequently Asked Questions
ASR—Automated Speech Recognition—is a technology that has been used for decades to help computers understand what humans are saying. ASR works by listening to the audio of a video, processing those sounds through an algorithm, then comparing them against a reference database which contains words or phrases in a language and transforming the sounds into text.
By generating Polish subtitles automatically, you'll save hours of manual labour creating the subtitles yourself. Once the ASR has generated the text, you'll have the option to manually customize the subtitles using the online editor. Once ready, you can then export the file or burn the subtitles directly onto your video file.