Automatically generate subtitles
Autogenerate subtitles in Hindi
Easily get Hindi subtitles using our Automatic Speech Recognition (ASR) software. Derived from Sanskrit, Hindi is the official language of India as well as several other countries. Many regions also have their own dialect – a slight variation that is still considered part of the language. There are 48 officially recognized Hindi dialects, according to a 2001 census. The census also confirms about 422 million native speakers around the world. Although there are many dialects, the language is often broken down more simply into Eastern and Western Hindi, which the ASR can detect.
Try for free
Loved by over a million customers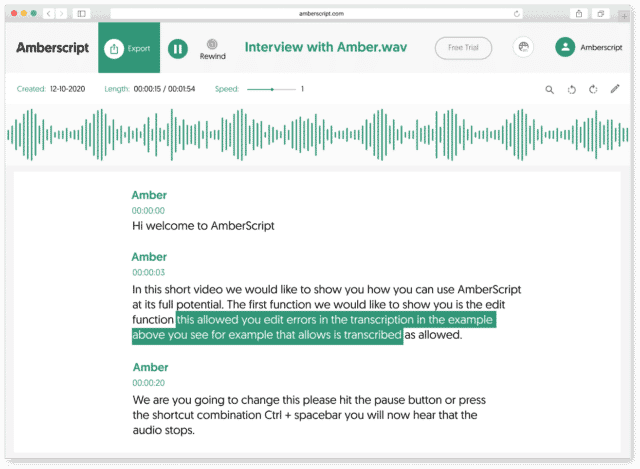 How to automatically generate Hindi subtitles:
1. Upload your video in Hungarian Upload your video. Select the number of speakers and the audio language. Sit back and relax while AI generates the subtitles.
2. Edit your subtitle file You'll receive your subtitle text. Easily make any changes in our cloud-based editor.
3. Export in multiple formats Whatever formats you need, we've got you covered. docx., .txt, .srt, .json, .vtt, or EBU.STL
Check out our
Trustpilot reviews
Excellent
Based on 376 reviews
Great tool for transcription
It's 80% accurate and II always recommend it to all of …
Maja Neumann
Exactly what I was looking for
I didn't know this site, this software. I need to …
Eddy
My honest opinion throughout the last…
My honest opinion throughout the last couple of weeks has …
Daniel Pott
Really helpful and easy to handle
The tool is really helpful and easy to understand. I …
Kathi
Automated transcriptions lighten my workload
As a researcher, I have been using Amberscript to transcribe …
John Siegel
Frequently Asked Questions
About Automatic Speech Recognition
Automatic speech recognition uses artificial intelligence to generate written subtitles for a video. This saves a ton of time and effort versus doing it yourself. Amberscript offers this service for Hindi as well as many different languages from around the globe!
In addition to saving you all kinds of time, you'll enjoy plenty of benefits by choosing ASR for your videos.
There are many situations in which someone may be able to watch videos but can't have the sound on. This is where captions are key. If your video has proper captions, viewers keep watching without audio. This increases views and engagement.
Watching a show, movie, or even video in a new language is already a great way to help you learn the language. Add captions and the learning accelerates as you can pick up on elements of the language more easily with the added visual stimulus.
A video with high-quality captions helps everyone follow along, regardless of the situation or ability. Sometimes there's lots of background noise, and listening is difficult, for example! Those who are deaf or hard of hearing will also be able to engage with your content.
Amberscript offers a premium tool that generates accurate, quality subtitles. If you need to tweak them a little – the editing tool is fast and easy.