Transcription (converting speech to text) is a very time-consuming process. It takes 8 to 10 minutes to transcribe only one minute of audio. In addition, it is also a mentally very difficult job. You'd prefer to spend this time on something else, right? That is possible with our transcribing software! Our state of the art speech-to-text engines converts your speech into text at lightning speed. This saves you a lot of time. Here's how you can use our software.
First, you need to upload your audio file to Amberscript. You can do this by clicking the upload button at the top left or at the bottom of your screen. After clicking on Upload you have to select the file you wish to transcribe and click on Open. We support the following audio files: .mp3, .mp4, .aac, m4a and .wav.

Our software works best with files shorter than 120 minutes. Do you have a file longer than 120 minutes? In this case, you can cut this file into smaller files, more about this later.
Then, choose the desired transcription language and click on "Proceed".
Our software is now transcribing your audio file. First, your file is queued. You'll see a clock in front of the file name. Afterwards, it starts transcribing. Then you'll see a pencil in front of the file name. Transcribing can take up to 40 minutes, but usually it takes about 10 minutes. Depending on the length of the audio file and the amount of traffic on our website, the time it takes to transcribe varies. So grab a cup of coffee and take a short break – you will receive an email from us when your file is ready!
When your file is transcribed you can find the transcription in your personal Amberscript environment under "Your Ambers". You can open the editor that contains your transcription by clicking on the file name.

In the editor, the audio is tied to the transcription, so you can easily make corrections. Clicking the play button will play the audio file; a dash indicates the section of text associated with the audio. You can then make adjustments in the transcription. If you want to rewind, click the "Rewind" button. This will take you back 5 seconds. When you select a piece of text and click on "Highlight", this piece will be marked. You will also see this highlight in your audio timeline.
If you want to start listening from a certain word, you can hold down the alt key and click on that word. 3 seconds after each change, the file is saved automatically. It is therefore important that you do not close the transcription immediately after an adjustment.
We have a number of shortcuts that allow you to edit your transcriptions even faster. Definitely try these out, making good use of these tools can help you finalize the transcription much faster: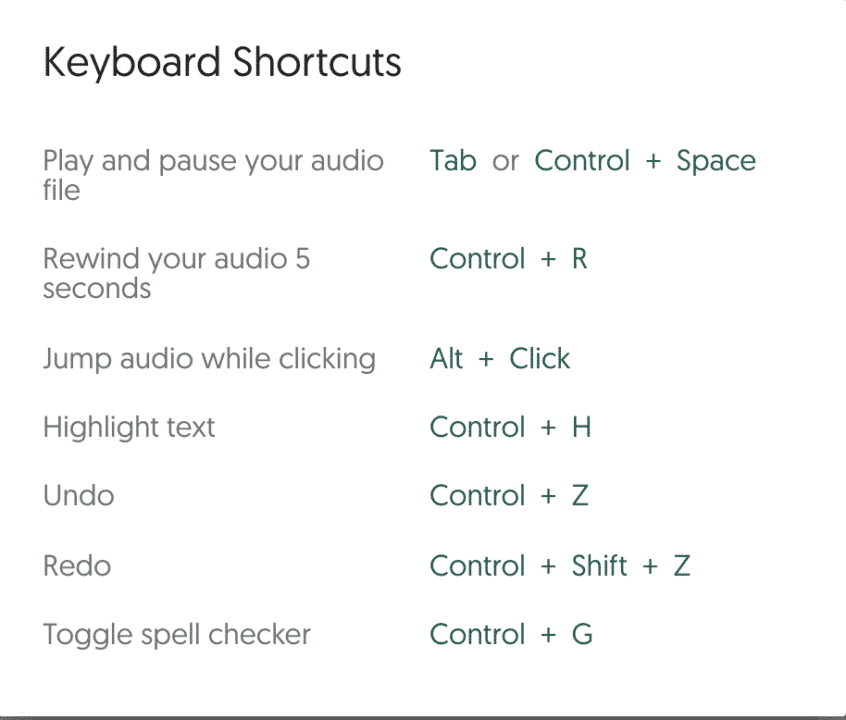 Exporting your transcription
When you have finished editing your file you can click on the 'Export' button. An overview will appear in which you have various options for exporting your file. Then click on the 'Export' button to download your file.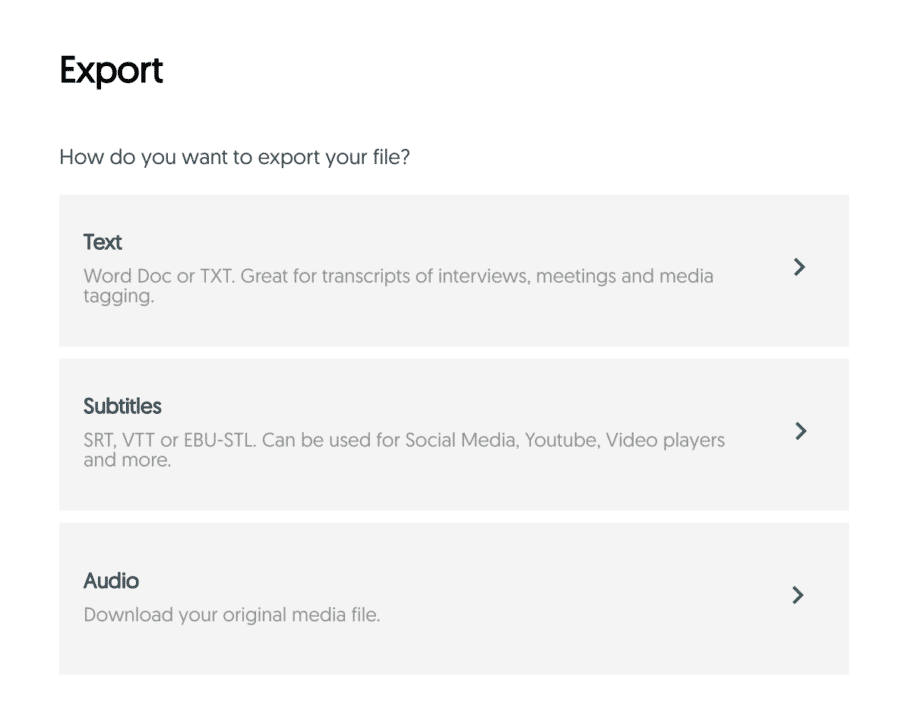 If your audio file is longer than 120 minutes, it is better to cut it into several smaller files. You can easily do this with the program called Audacity. Download Audacity and open the program when the download is complete.
Open the audio file of your interview in Audacity. This is done by clicking on 'File', then on 'Import' and then selecting your interview. Select the 'Selection Tool'. Select the audio you want to cut and press ctrl + x. Now click on 'File' and then on 'Export …'. Choose the folder where you want to save the file and choose the desired file type. An additional program must be downloaded for some file types. We recommend the WAV file format. Then click on 'Save'. It can often be useful to keep the original and complete version of your audio file, so do not replace or delete it.
Go back to Audacity, click on 'File' and then on 'New'. This opens an empty Audacity file. Paste the previously cut piece and export this file. You have now created two short files from one long file.
Before you can cut your audio file, it is important that you stop your file in Audacity, and do not pause.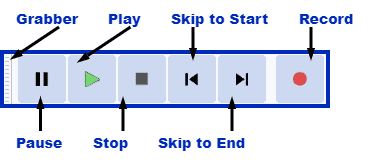 We hope that you can make the best use of Amberscript through this manual. We are always available for questions. Good luck!