Lots of users see the advantages of using spell check built-in features. It comes in handy when you don't have enough time to check your spelling thoroughly. Spell check works then and underlines any wrong spellings. This way you can correct them manually. It also checks the grammar in the document. It gives alternative/correct spellings to the misspelled words.
Amberscript acknowledges the importance of spell check, that's why our online transcript editor is equipped with such functionality. This way it's much easier to correct any misspelled words in a transcript. In this guide, we'll tell you how to enable this feature under the Chrome browser.
Enabling enhanced spell check in Chrome browser is simple, and intuitive. Do the following:
While being in Google Chrome click three vertical dots in the upper right corner of the browser window
Select Settings
Select first entry from the left side menu You and Google
Select Sync and Google Services
Scroll down to the section titled Other Google Services
Toggle the switch next to Enhanced spell check to the enabled position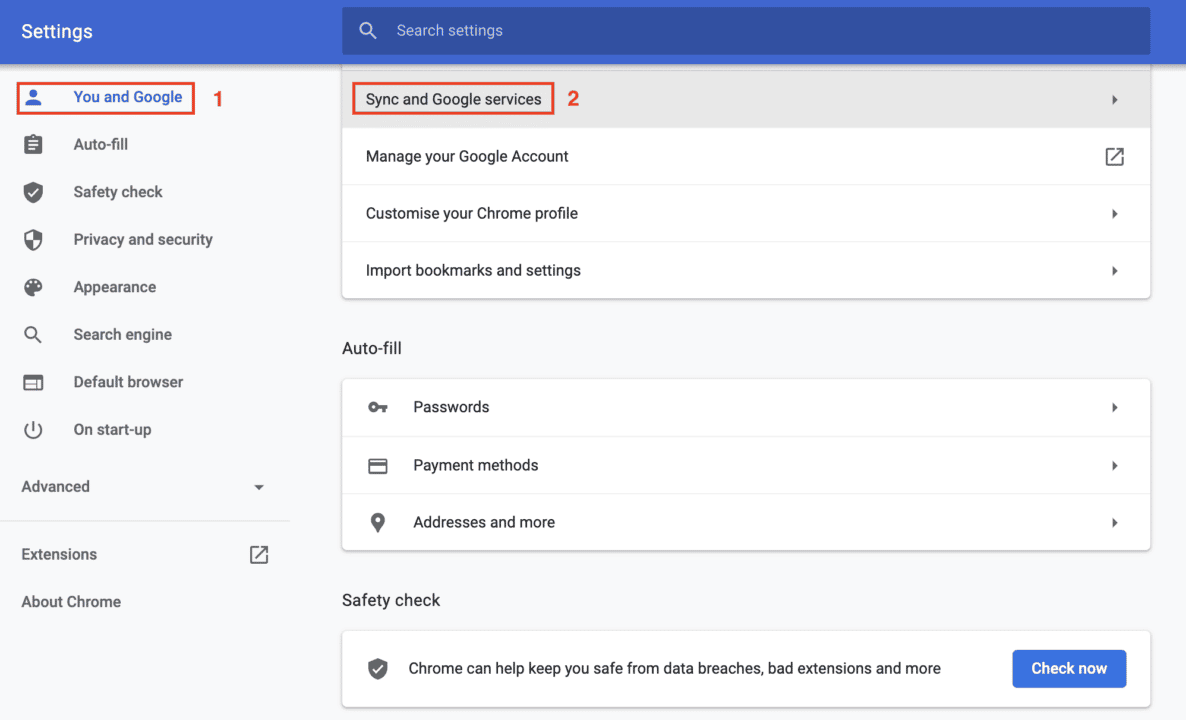 NOTE: Google Chrome keeps changing and the following procedure was noted on version 91.0.4472.114 (Official Build).
If there should be any changes for future versions, we will update this procedure accordingly.
Choosing spell check option
Chrome browser offers basic spell check and an enhanced one. If you would like to use the basic spell check, that doesn't send a typed text to Google, you should follow these steps:
While being in Google Chrome click three vertical dots in the upper right corner of the browser window
Select Settings
Expand the Advanced section and choose Languages. Alternatively, you can paste this link in the address bar: chrome://settings/languages
Check if the Spell check toggle is set to be enabled
Select the Basic spell check option